"Bermuda Triangle - Flight 19 - Flying Into History" Jada COE Box Truck
Be it Moments In History, Pop Culture, Science Fiction, Icons of Today or Another Time, or Current Events, I like Customs that say something.
Customs that are FUN.
On the afternoon of December 5, 1945 at 2:10p.m., 5 TBM Avenger Torpedo Bombers carrying 14 crewmen took off on a routine training mission into the sunny skies above NAS Fort Lauderdale, Florida, never to return.
A PBM Mariner flying boat carrying 13 crewmen was launched at 7:30p.m. as part of a search effort for the missing Avengers and also disappeared.
Not a trace of physical evidence has ever been found from any of these crafts.
These Jada COE Box Trucks come pretty clean from the factory.
Some filing of window openings and fender wells and sanding of slight casting scars and they really straighten up.
Removing the factory headlamps, filling the fenders and drilling for Rhinestone headlights adds a very clean and unique Custom look.
All parts are primered, 2 coats of Shimrin White and 2 coats of SnowWhite Pearl.
The cab gets a shot of Intercoat Clear for taping purposes.
Windshield trim and chrome trim on the cab.
Trailer is trimmed out in House Of Kolor Kosmic Khrome.
The color of the cab and fenders is Custom mixed using a little Oriental Blue Intensifier added to Organic Green Intensifier along with some Pearl-EX Duo Green-Blue Powder.
It's mixed to match the same "strange green" look of the ocean the Avengers reported in their last radio transmissions.
The Decals started with a single black and white pic of a TBM Avenger which was colorized in PhotoShop and then created in different sizes for stacking.
Background was created to look like clouds and seawater from above.
HOK Urethane Enamel clearcoat for a glossy protective finish.
All House Of Kolor Products, Of Course!!!!!!!!!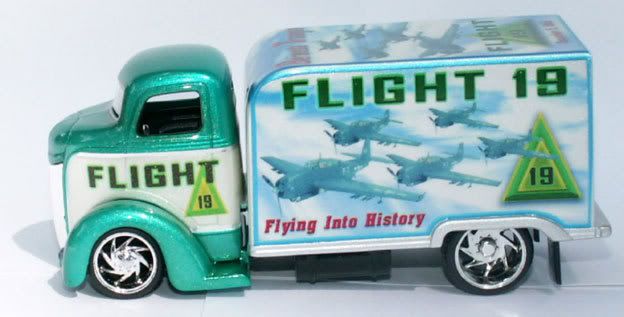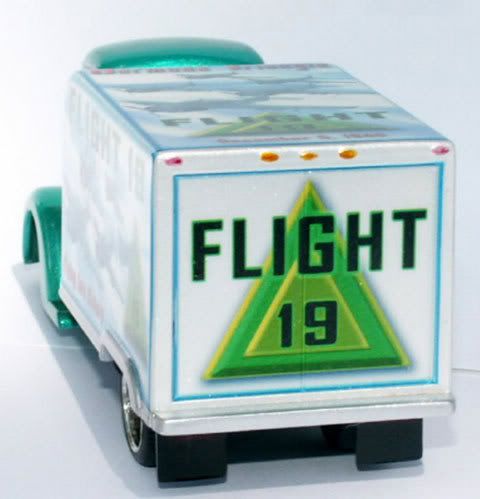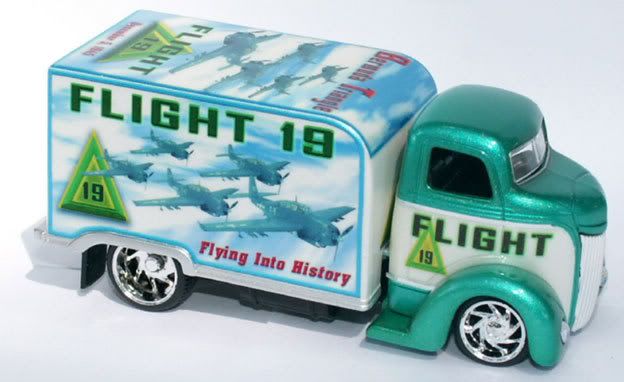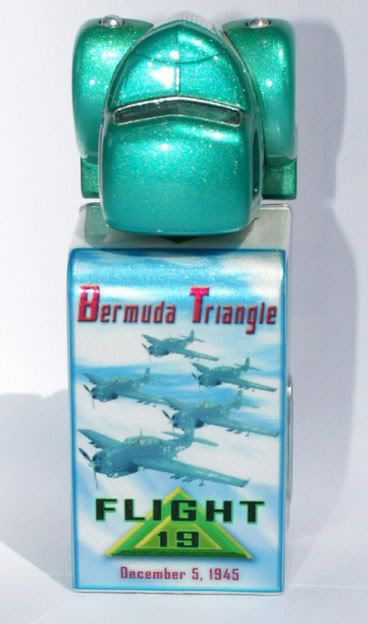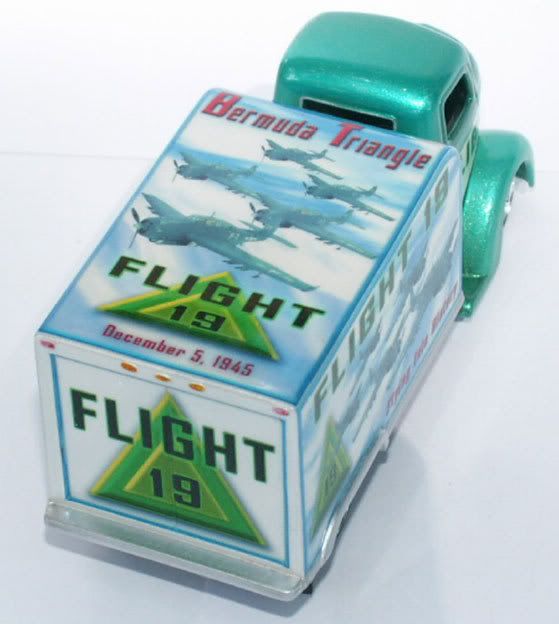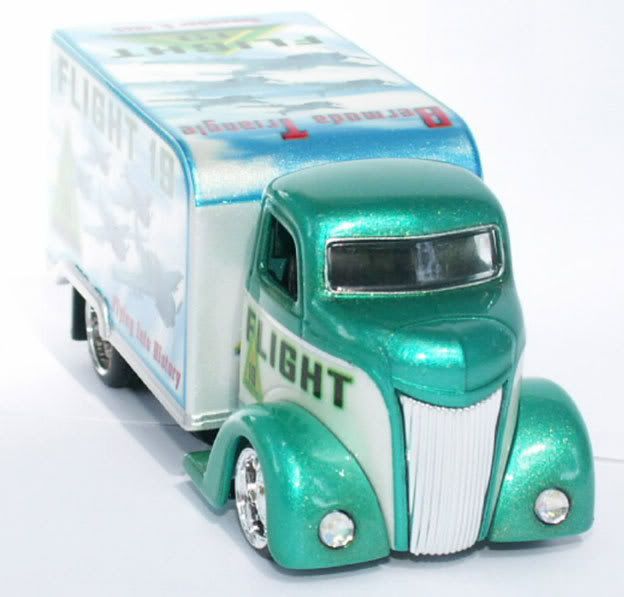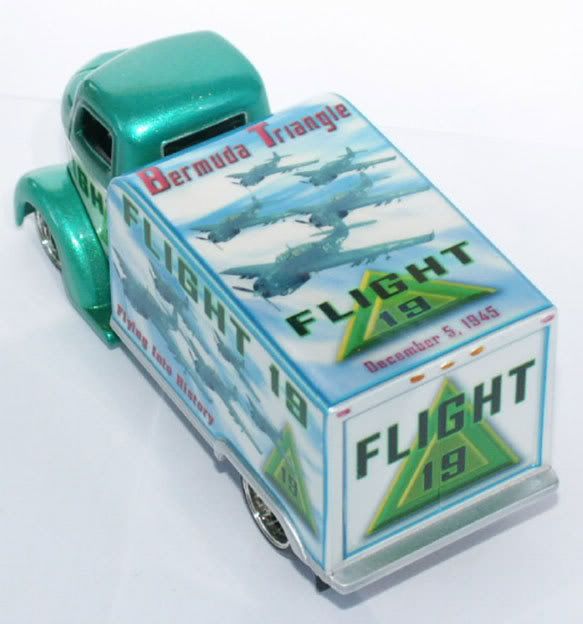 CadillacPat