So, as happens so often with me, I hit a roadblock on a build and got frustrated with it, boxing it back up for awhile. Looking around the stash for something else to work on, and saw my Ram VTS pickup kit sitting there. The mind started (slowly) turning...not gonna do a lot with this one, pretty much box stock with a couple tweaks here and there...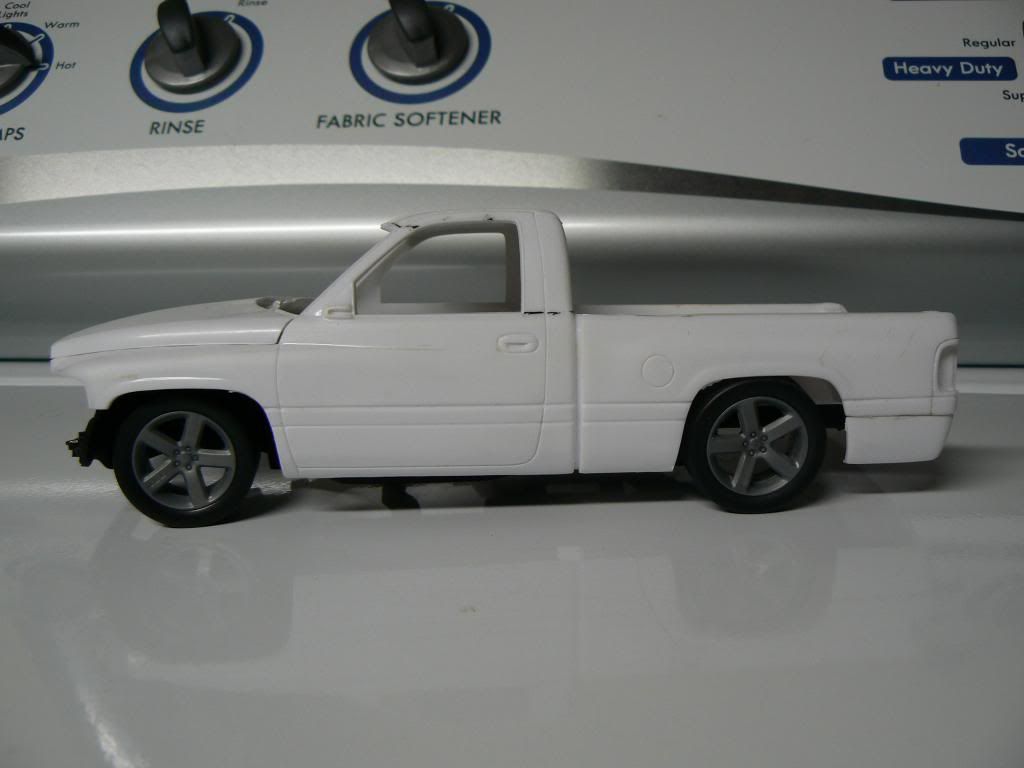 Wheels are from the Revell Dodge Magnum kit, stripped of their chrome. I will be leaving them unpainted, I like the molded color. This is just about what the stance will be as well, based on early test-fitting.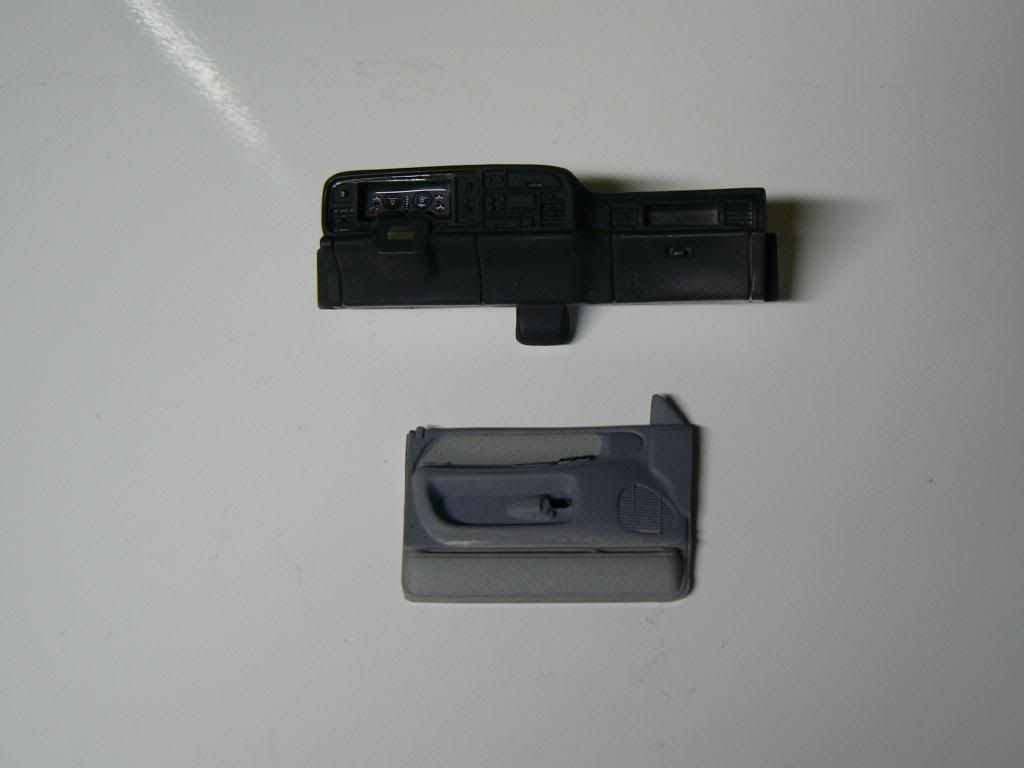 Interior color scheme is Testors Fabric Gray and gray primer, dash is Walmart's brand flat black.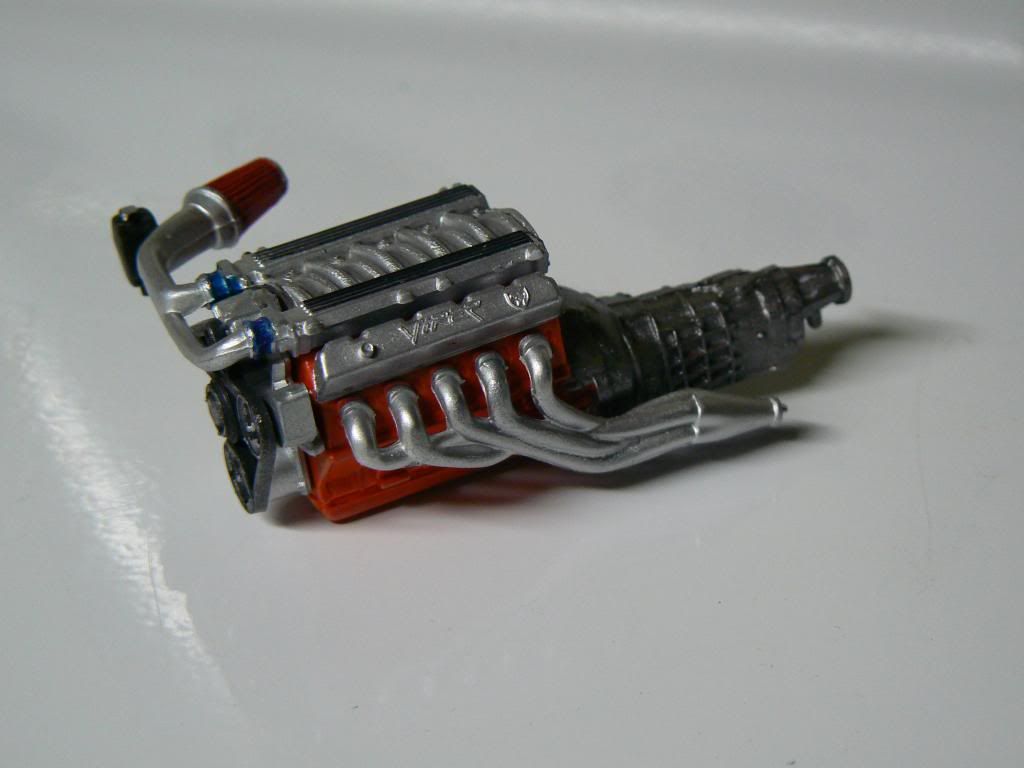 I wanted a more traditional, old-school Mopar look for the engine, so the block is painted Testors Hemi Orange, transmission is a mix of Tamiya colors, and the intake, valve covers, and headers are, I think, Krylon silver.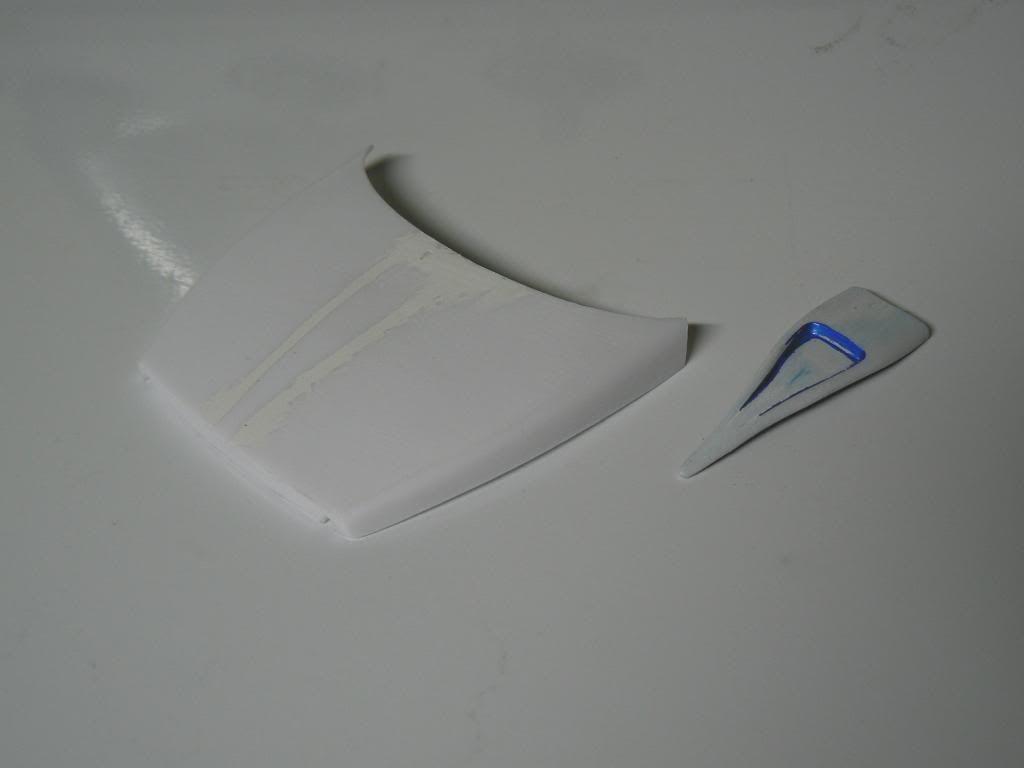 On the hood, I filled in the creases with Tamiya putty and will mold on the scoop off a Monogram '79 Z28...I got the idea from a build of Sean Svendson, which has a resin hood incorporating a AAR 'cuda-style scoop.
Color scheme, I think, is gonna be Testors White Lightning one-coat lacquer, with some sort of graphics in Testors GTS Blue Pearl. Stay tuned...