I picked up this 1;24 Racing Champions Sedan Delivery a few months ago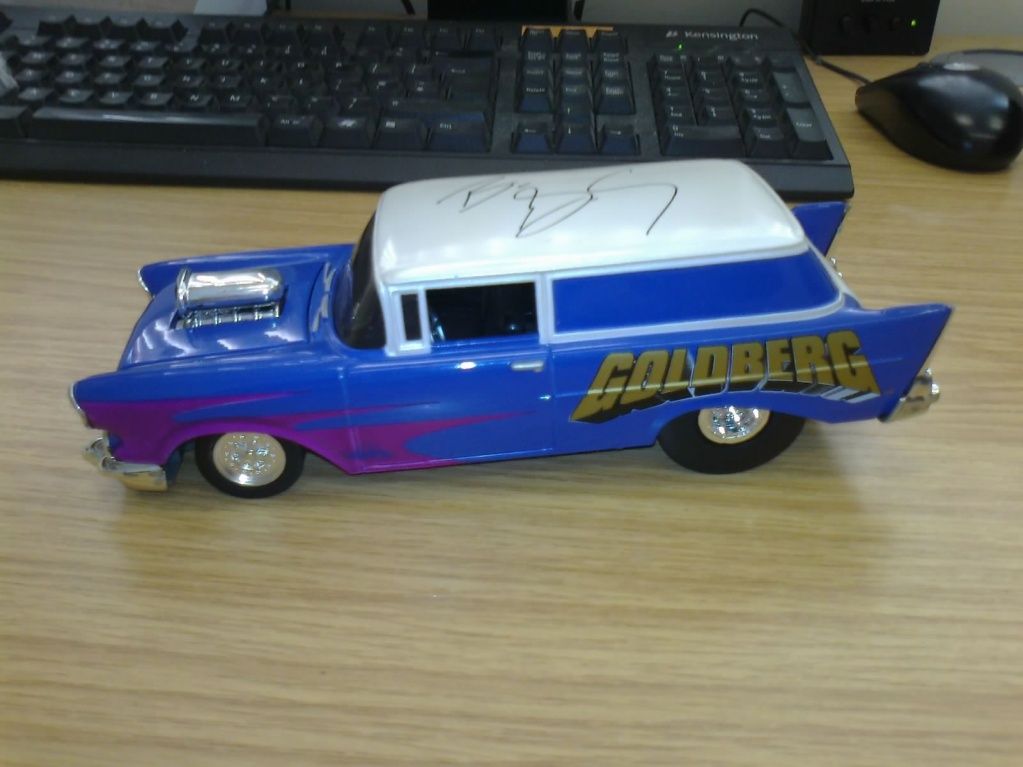 Both the pro street look & the graphics (some wrestling guy I think ?) are not me, so decided on a stripdown to transform it into a Junior Stocker, along these lines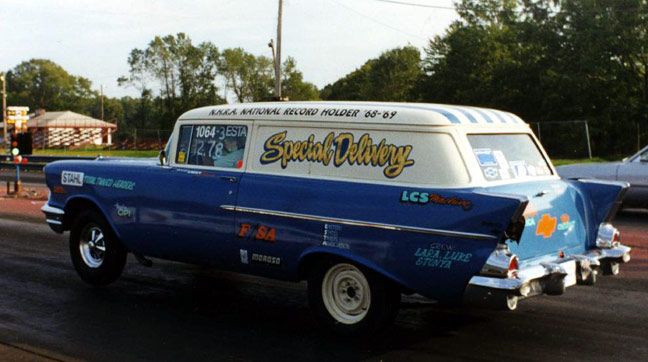 Its a funny casting, so bit of parts box raiding has helped. Hood is from the AMT street machine 57, rear bumper from Revell Nomad. Front grill / bumper & suspension is from the Monogram 57 Nomad, which seems very similar. This also provided the clear glass.
Front bench is being swopped for 2 single seats.
Sits a bit better in this rough mock up.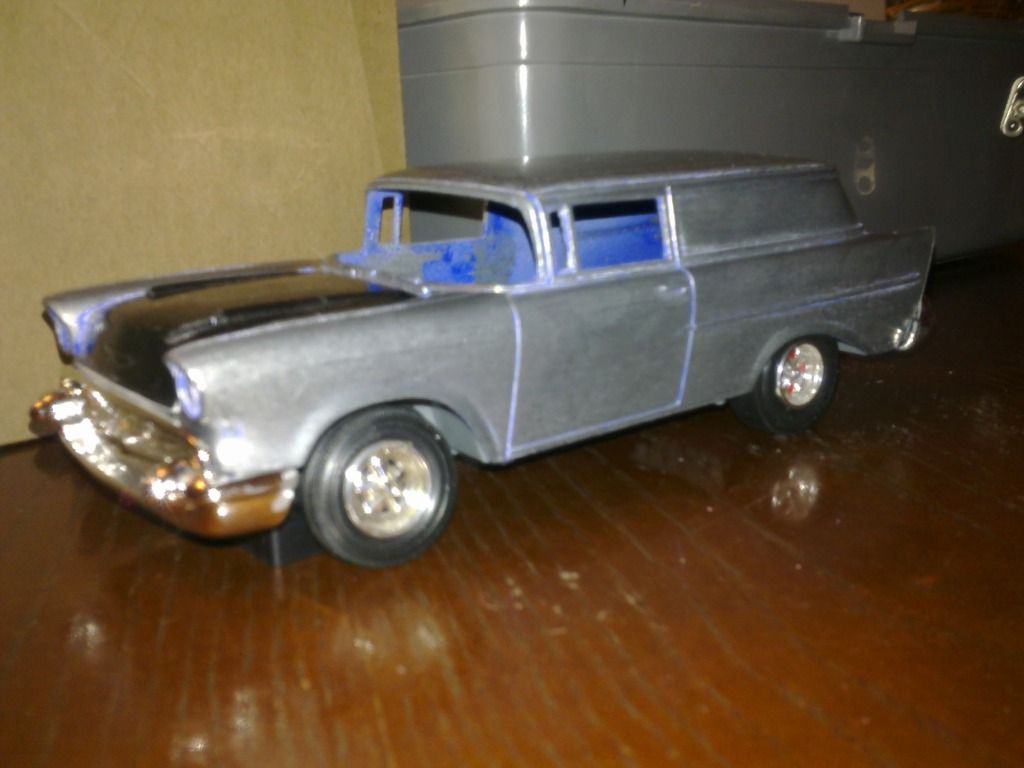 Its now in primer (better pics to follow) but having probs getting front suspension sorted. My 1;1 57 will tucked away for the winter after this weekend, so should have more time to work on this.