Anyone who goes to the HotWheels Conventions knows of my friends Carl and Sherrill Chaffin aka Carls Cars.
Carl is one of the guys around the country who help me pick up HotWheels and MBox cars for making Limited Edition Runs and Series of my Promotional Customs.
Here's his Custom Cards I designed and printed for a little MBox Convention in New Mexico a few years back.
These cards go in the blister Clamshells that also hold the car.
Printed on Glossy PhotoStock they make a great presentation in their Clamshell packaging.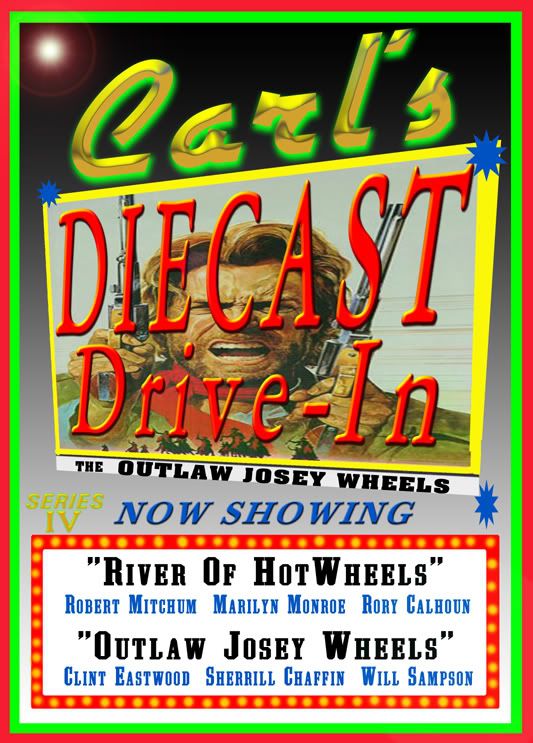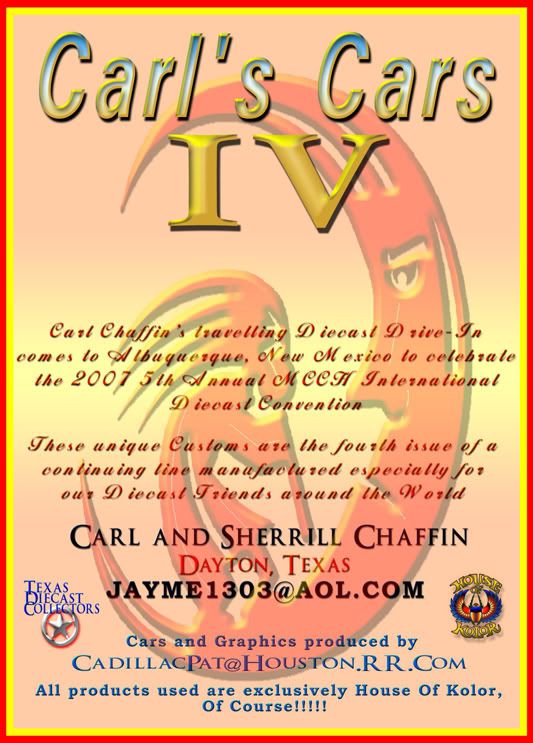 CadillacPat