Starting a new, semi-box-stock build of Mickey Thompson's Challenger One, but in the original, non-supercharged version, without the hood scoops. I think it's a prettier car, and I'll probably be doing it in bare aluminum, as it was first presented to the press, before paint.

I'll be back-dating the body, removing and filling the scoops, replacing the blowers with Hilborn injection, and changing the nose to the earlier configuration.

The real one.....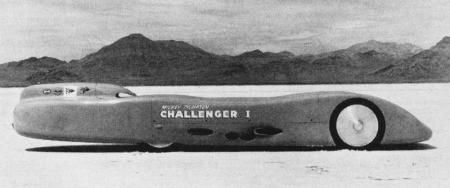 ...and the chassis, so far.




This is a particularly 'challenging' build, keeping everything square and aligned right. I built one when I was a kid and made a horrible mess. Let's see if I can do a little better now.......
Edited by Ace-Garageguy, 08 February 2015 - 11:06 AM.