Question for those of you that work with diecast. I recently bought a 1/25 scale diecast Hummer four door that I want to convert into a two door.
This is a Johnny Lightning diecast, and is very detailed. It would make a good basis for any Hummer conversion.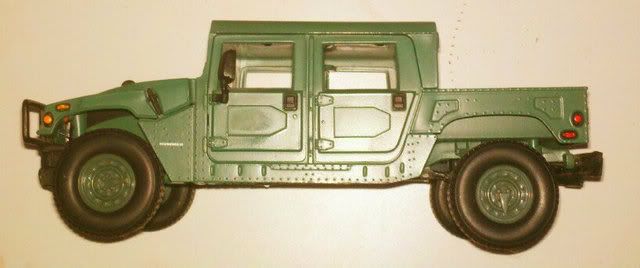 I want to convert this into a two door to make it into a brush firefighting unit similar to this:
The unit above was created from a plastic Revell-Monogram Jurassic Park Hummer kit. This kit is very basic, and lacks detail. It required a lot of detail work to make it look the way that it does...
Any suggestions on cutting the straight lines would be appreciated.. Thanks in advance.