There is ONE Richard Petty car I want to build....an '80 Pontiac Lemans LMS car that he ran ONE time in Aseboro NC. I can only find a couple of pictures of the car, and they aren't very clear. Kyle also ran it a few times with 42 on it, but the 43 only ran once. Here is the car: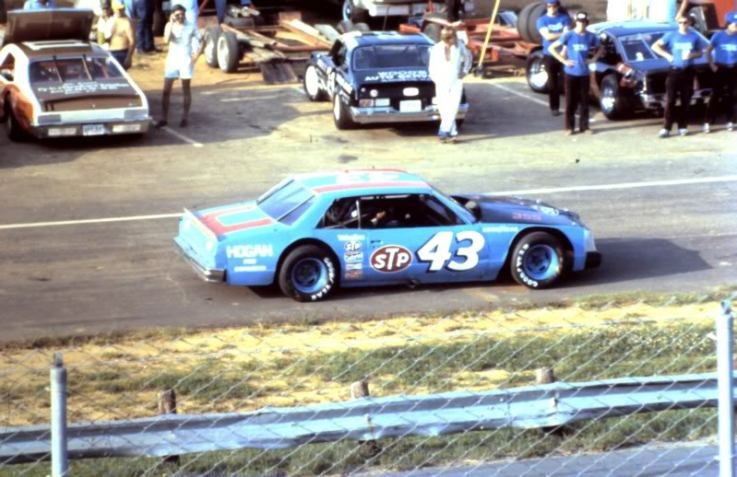 Now...does anyone know what that sponsor is on the quarter panel? I can make out "Hogan", but thats about it, and this is the clearest picture I have. I guess I could build the model without the quarter panel lettering, but I'd like to do it right.
Or if you have any more pictures of this car, that'd be cool too! Thanks!