I unexpectedly got yesterday and today off, and though it's a financial blow of sorts, it's nice to be able to get so much bench time. While things are drying /curing / shrinking in on the first-string builds, I've been able to wake a few old friends from hibernation and get moving forward again.
I started this one over a yrear ago, shortly after I bought a set of 1:1 American Stamping repop '32 rails.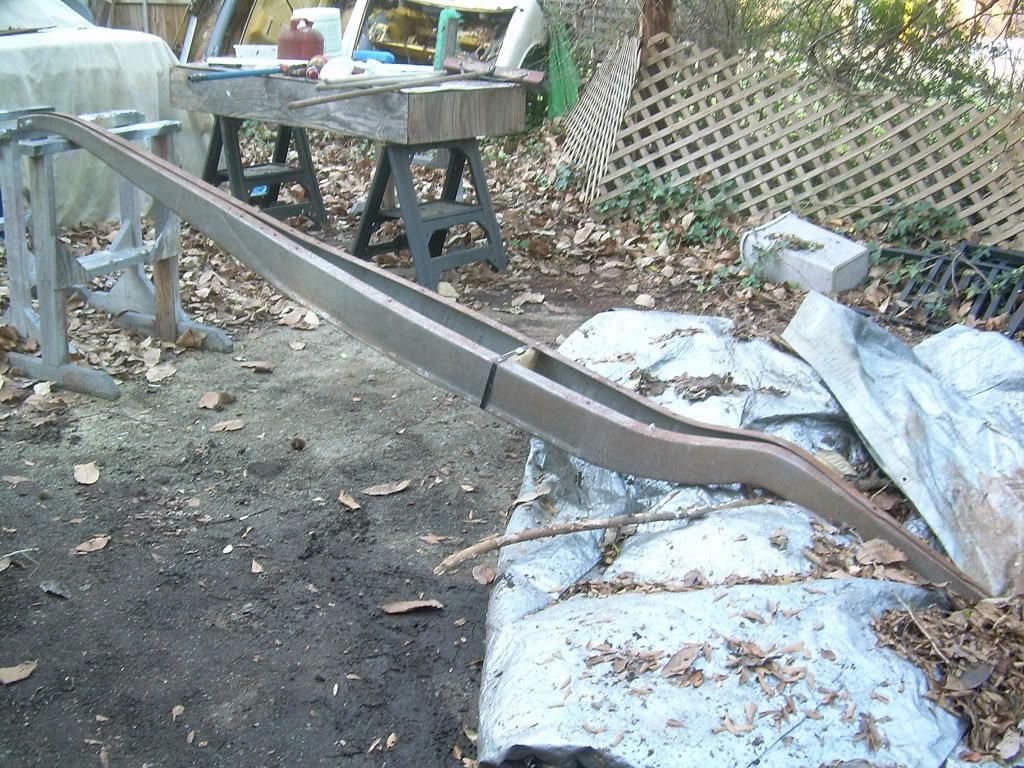 The plan was to use up a bunch of e-bay fodder in the basement, and turn it into a car. The engine was to be a 240Z Datsun with 3-Weber 40DCOE carbs, Porsche 914 front suspension, Z-car rear suspension, a Porsche 944 gearbox in the rear peeking out and looking kinda like a quick-change, a busted-up Kurtis Indycar nose from a long-ago restoration project, and the remains of a Cirrus SR22 airplane heavy-plexiglass windshield. At the time I had access to a 1930 Ford roadster in the shop, and pulled a bunch of measurements off of it. Shortly afterwards, a pair of rough but useable '30 quarter panels fell out of the sky, so it looked like that was the way to go. I also had a pair of NOS '36 Ford headlight assemblies on the shelf..
The first mockup was done on a junk frame, using an old and very inaccurate Monogram '32 roadster body.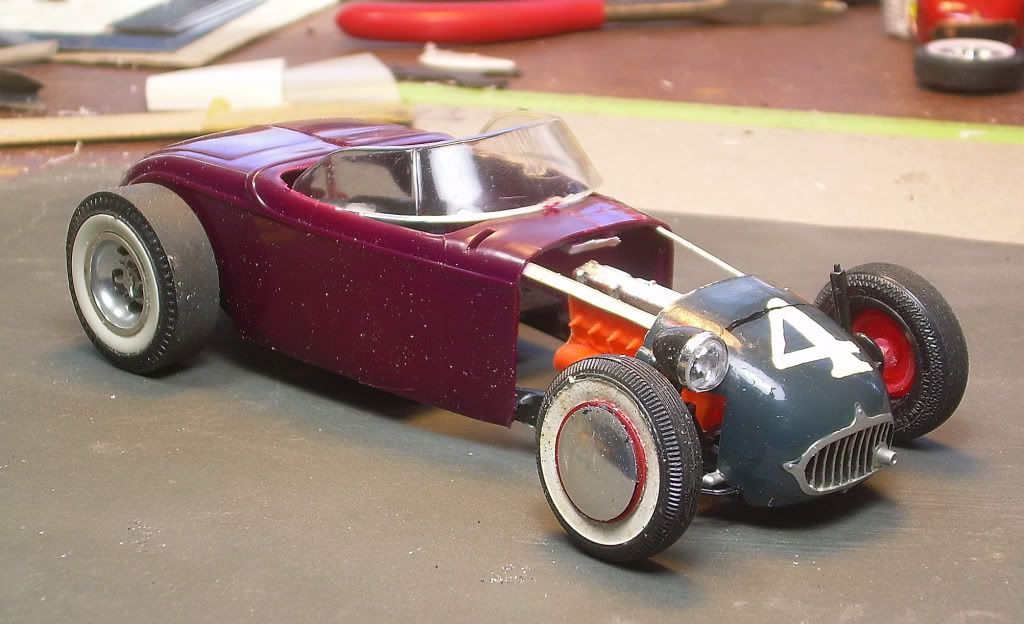 Since I was committed to using the 1:1 parts on hand, I did a quick engineering / component placement mockup too.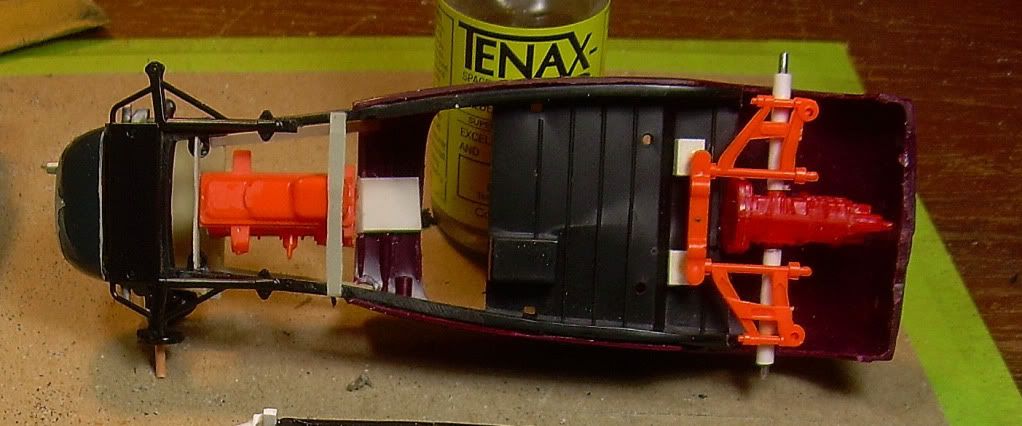 It looked like I could make everything work, so the next task was to make up a fairly accurate '30 roadster body using the dimensions I had and a Revell cowl and a narrowed and hacked AMT '32 body shell.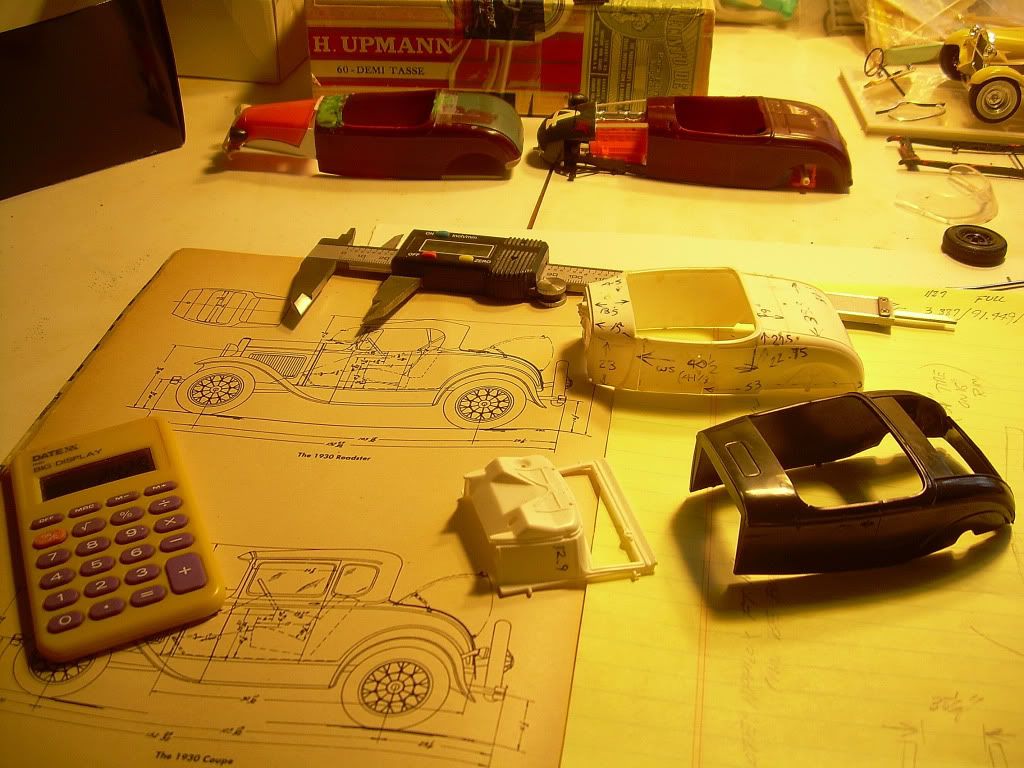 And then, a Revell '32 frame, modified with a rear zee to fit the stance.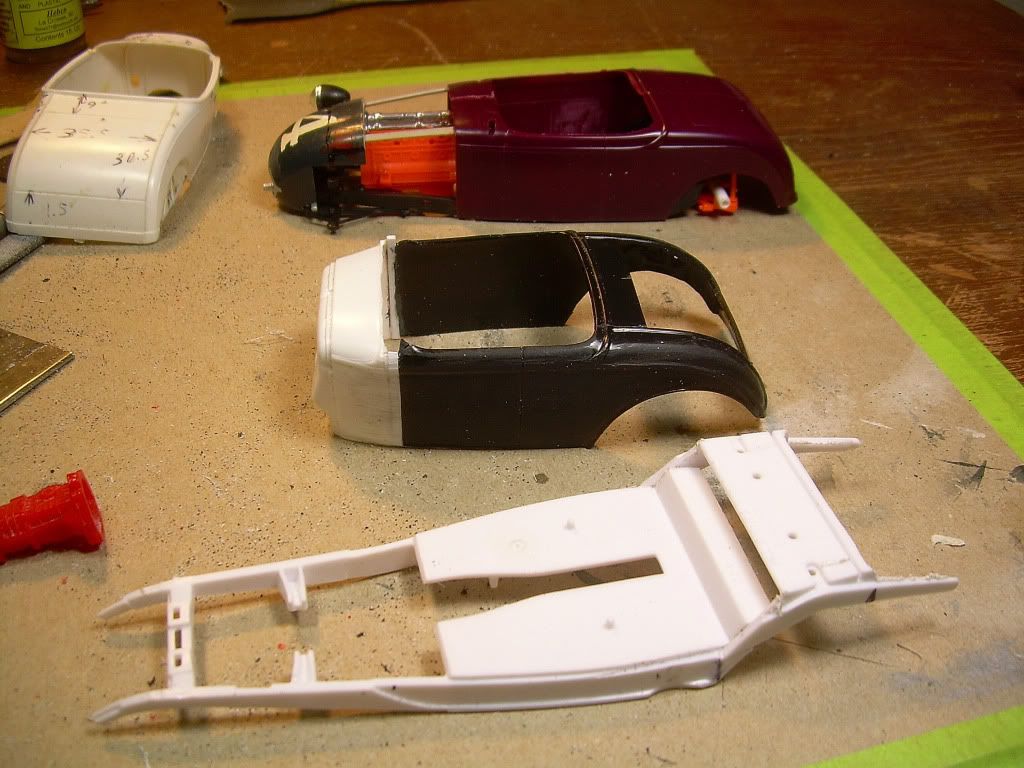 I kind of liked the idea of a wicked six, with the three Webers hanging out in the breeze....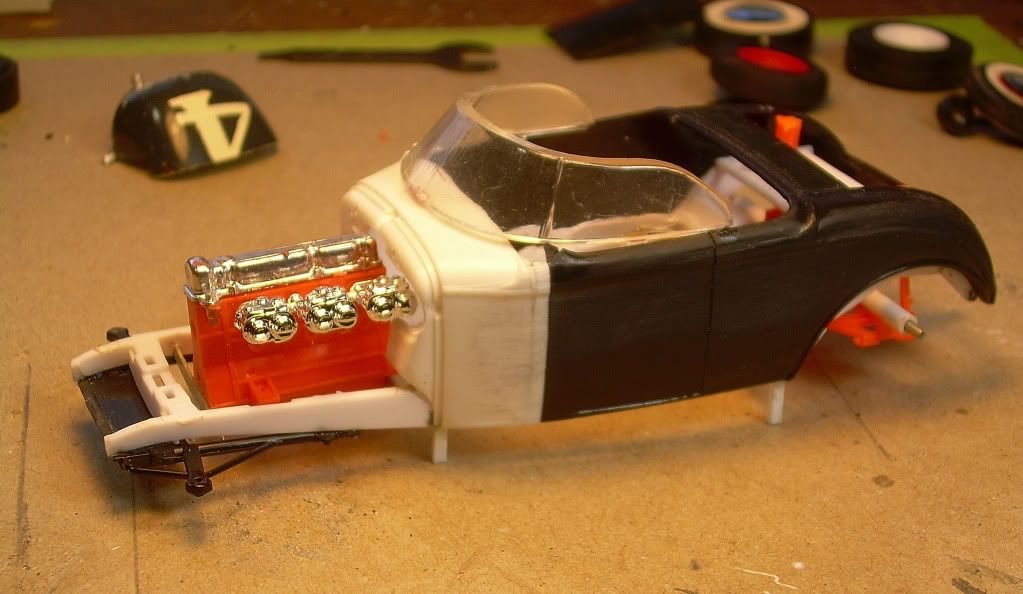 The more accurate second mockup looked like this.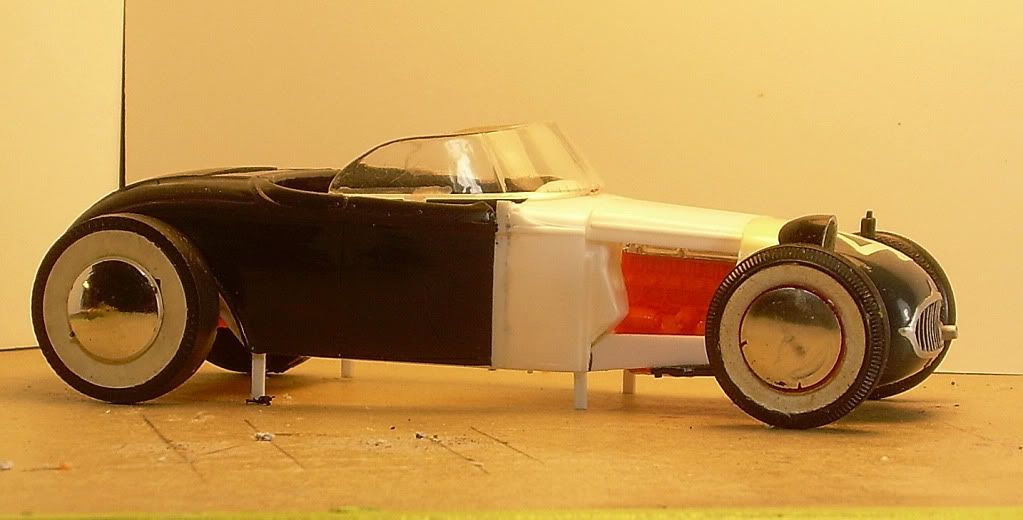 Edited by Ace-Garageguy, 22 November 2012 - 05:42 AM.