Not a lot to see yet. I've been poring over just exactly how to do this ever since the day the Olds kit hit the shelves. I've watched how some of you guys have approached it, and I'm starting to cut.

First trick will be opening the doors and decklid on both bodies. I think it will allow me to avoid some of the delicate seam work and re-scribing of door cut-lines, and allow a chop more in keeping with 1:1. I'm going after a roofline that flows better than the original, which appears a little hump-backed to me, so this may take awhile.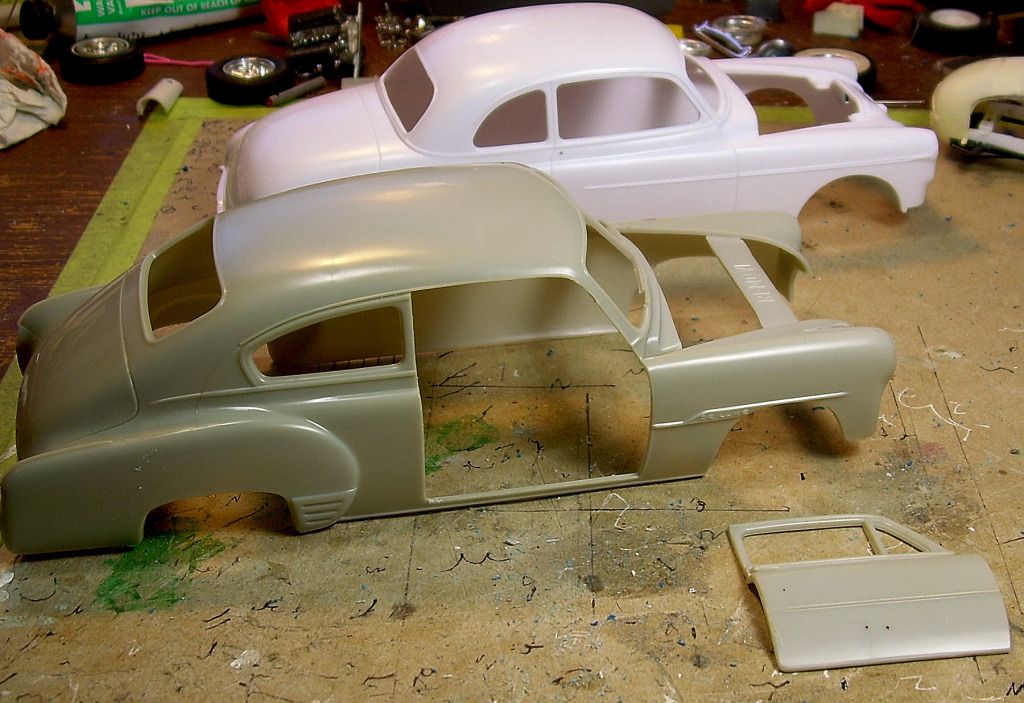 First panel fits back in the hole pretty well. 5 to go.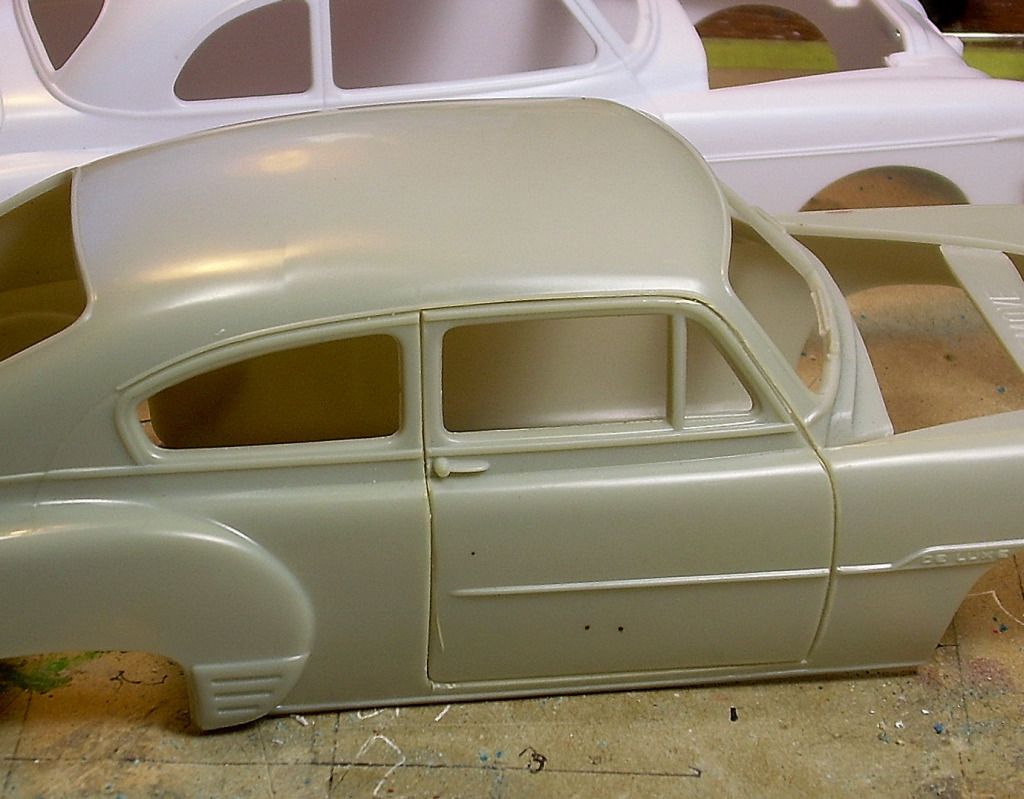 Edited by Ace-Garageguy, 01 October 2014 - 03:45 PM.