This was being built using the kit decals but they failed badly, so i painted the body black and used some leftover decals.Resin wheels and tires and a bit of wiring to finish it off.
I think it came out O.K.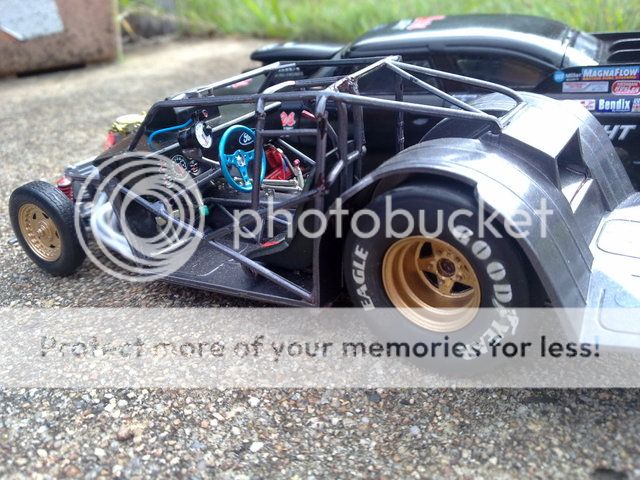 Edited by Darbo, 25 November 2012 - 03:07 PM.