So while searching the land of eBay, I came upon this already built LUV. While "built" i could tell it would be a great one that I wouldn't feel terrible about tearing apart.
Attached are 2 pics from a current eBay auction for an open box kit of the Monogram Chevy LUV Stepsider kit.
Here's the pics of mine as i received it and the direction I'm going with it. I would luv (LOL) to score a fleetside bed however.
I've since stripped the paint and pulled the glass along with detached the rear fenders as well.
Out of the box. left front suspension set back in place. boy this thing is high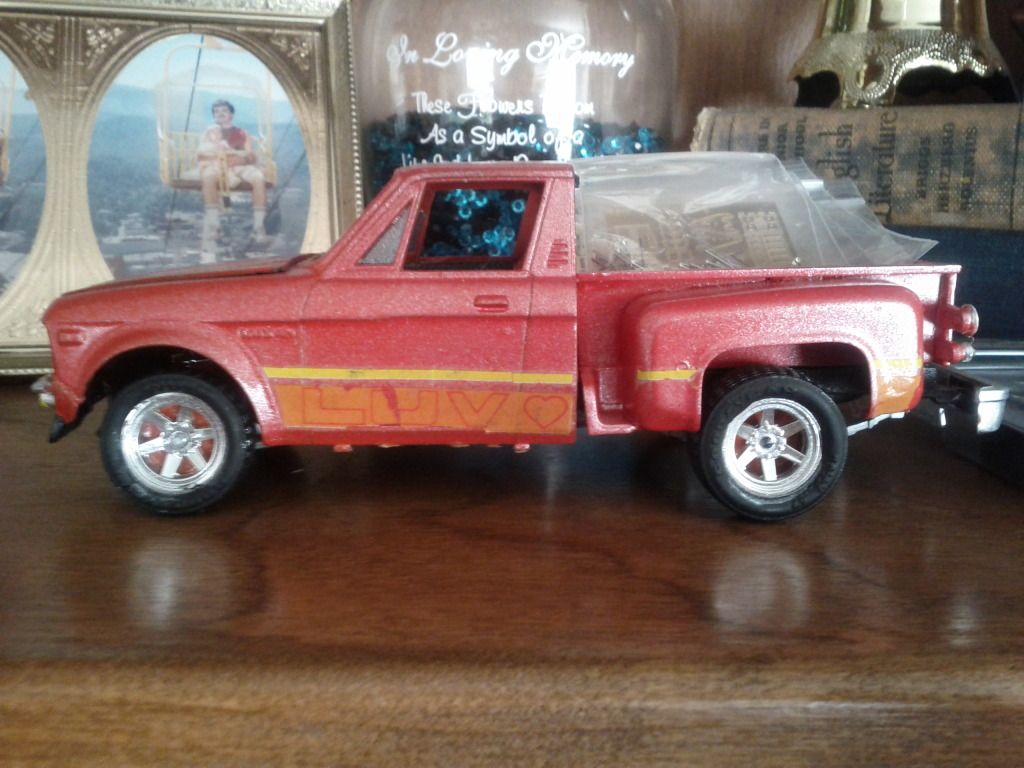 wheel change to 14 inch steelies, front down a bit.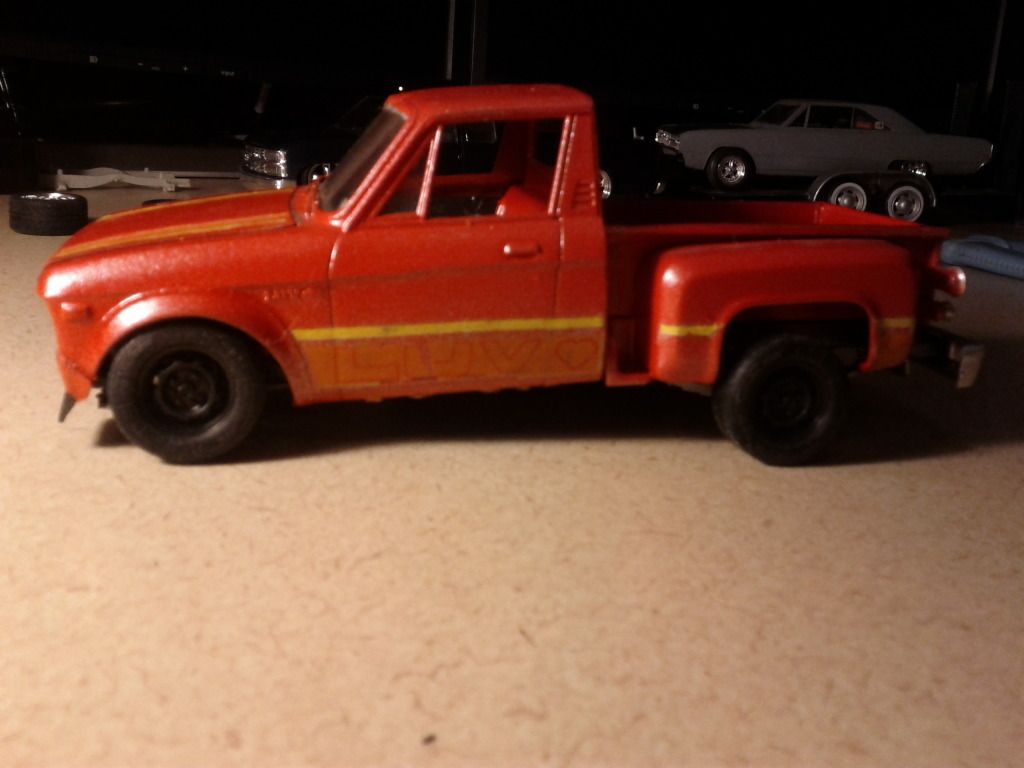 Disassembled from chassis. how it will sit on the rollers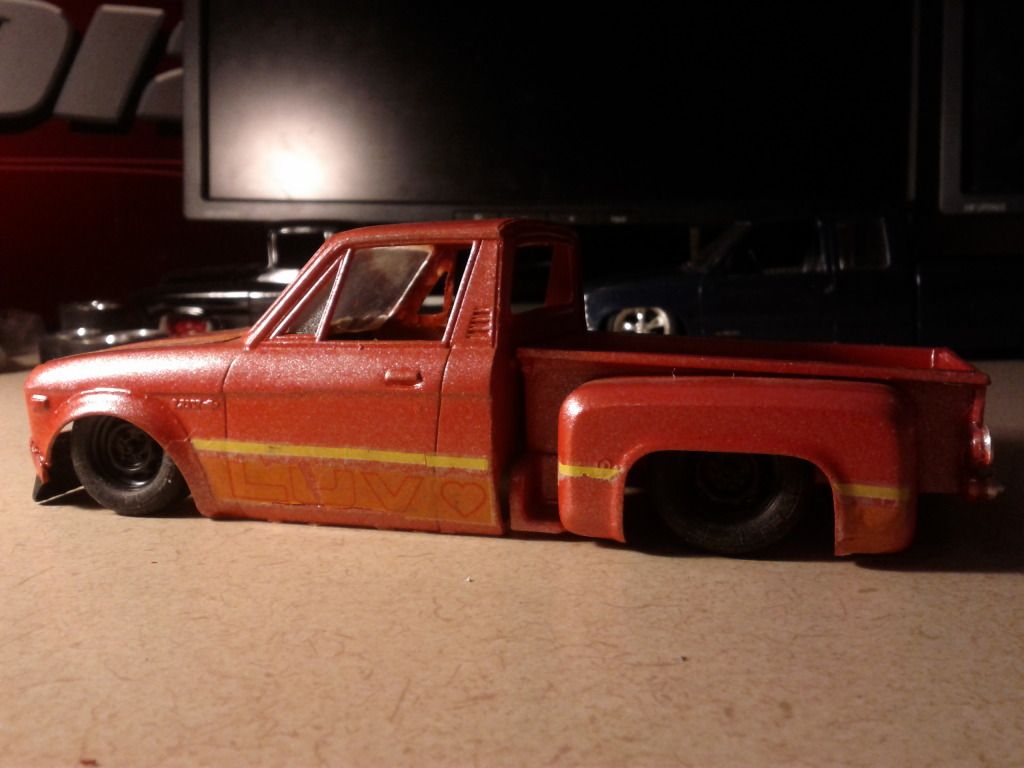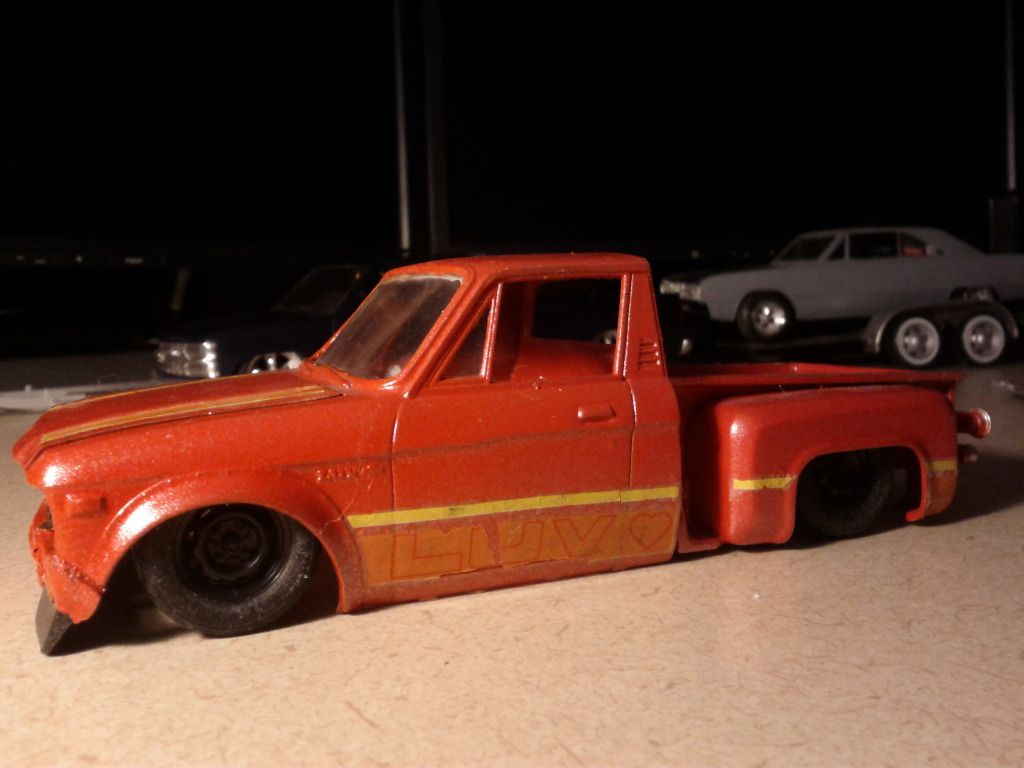 Edited by relaxednoma, 26 November 2012 - 03:06 AM.