These reflect my cheapness in getting something I think I need.
First, a stand for pliers and such that copies the ones available I've seen around. Just a few pieces of plywood.
Then I modified a paintbrush stand I have that doesn't work well. The Brushes always missed the small hole in the bottom and slipped out. So I added a 1'4" plywood piece midway down supported by plywood pieces at the sides. It works ok but would have been even better a bit lower. The piece I added is painted black in the photo.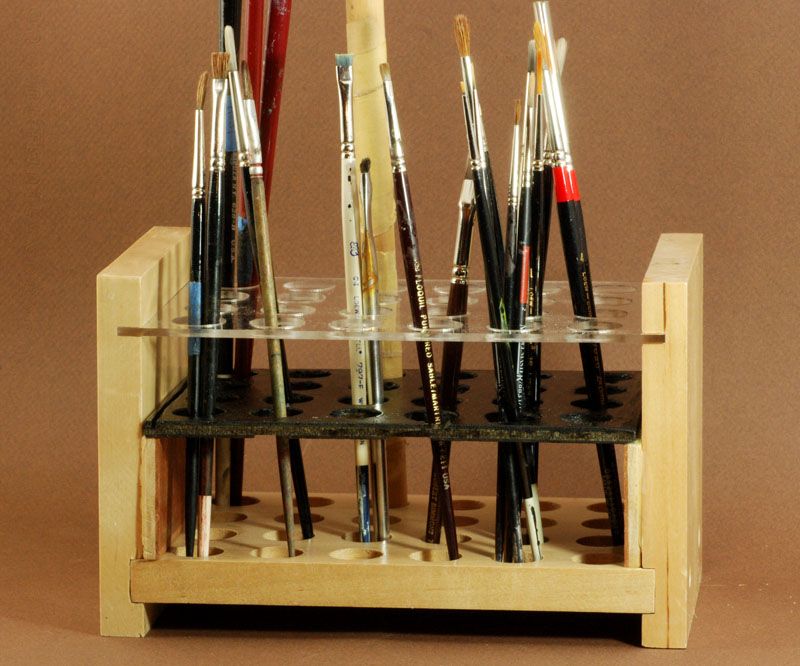 Edited by Foxer, 06 December 2012 - 04:59 AM.