Got a sad little monogram '53 Cnevy that someone had started hacking on and then gave up. Rocker panels, engine bay and rear quarter bottoms cut off with a pair of dykes or a hacksaw.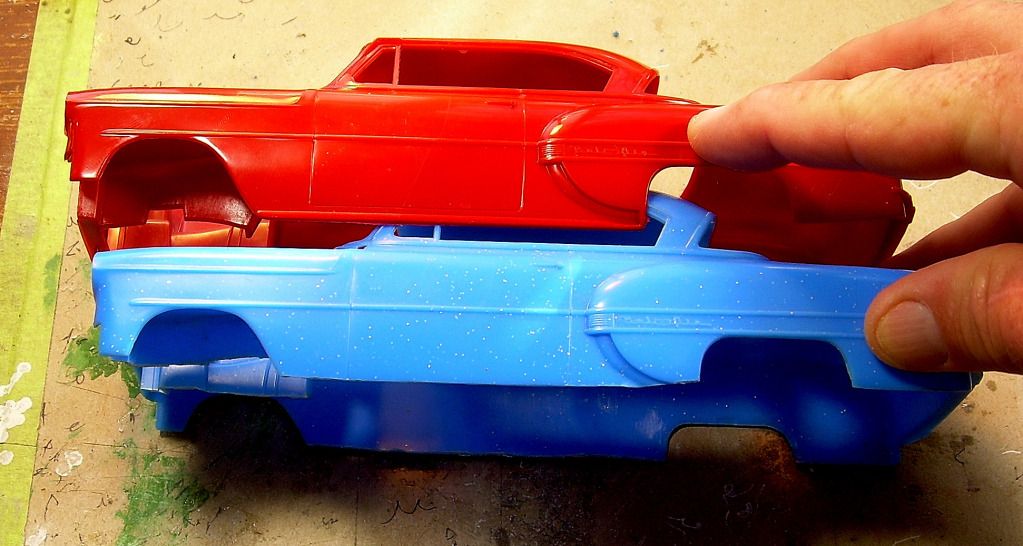 Got to thinking about what I could possibly do with it, and the recent work on the '50 Olds led me to look at later Olds body styles. The '54 was almost the '55 design, but still showing some earlier influence. Decided to see what kind of Olds-look custom the little hacked Chevy might possibly become.....Raised the hood a tad, used the headlight eyebrows from a '57, an unknown front bumper, the Olds grille insert from the old AMT bumper pack, and the top of the custom grille from a monogram '53 Chevy kit and came up with a distinctly Olds-like front end......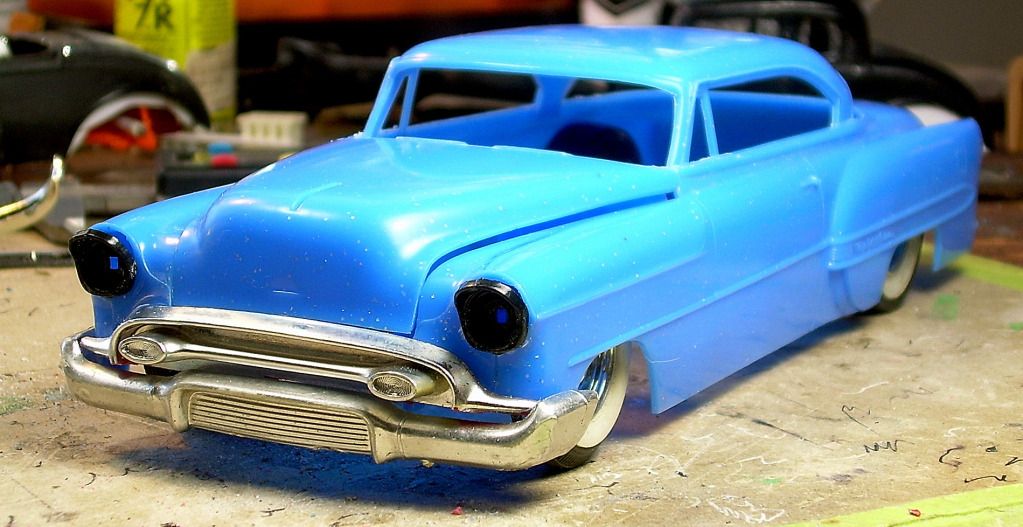 With the rockers gone, and some wheels mocked up, the front fender is distinctly Caddy like.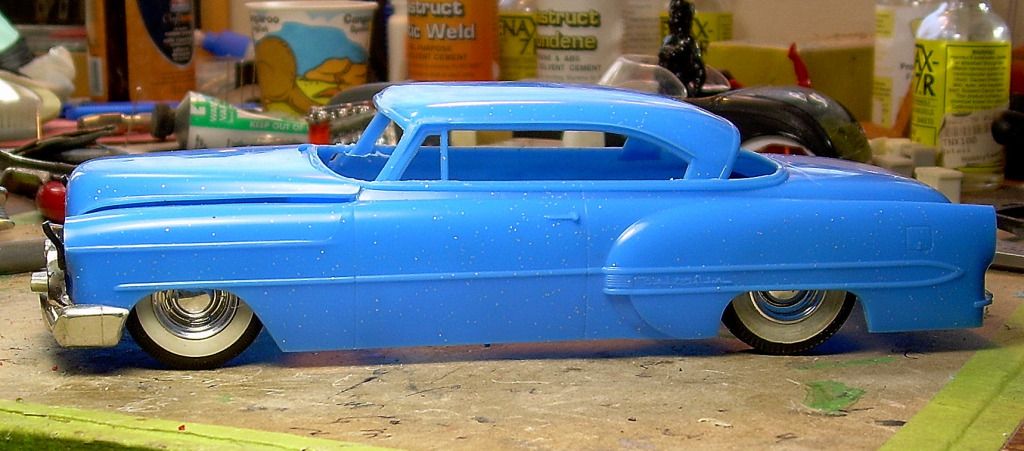 So, having an old metal promo Cad bumper as a guide (which I'm saving to restore the promo), I started playing around with a cobbled-up Caddy-look front end made from bits.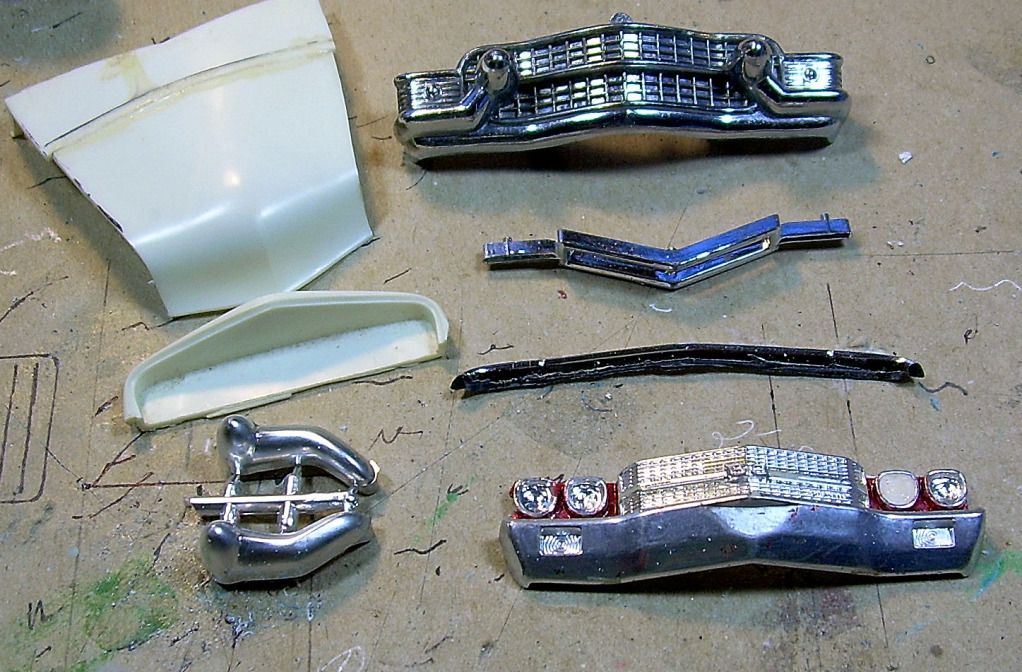 Again, the bumperettes with Dagmars are from a vintage AMT bumper pack. The hood is the custom one from an AMT '49 or '50 Ford, as will be the grille shell, and the lower bumper is Chevelle. Some fiddling produced a reasonably Cadillac look.....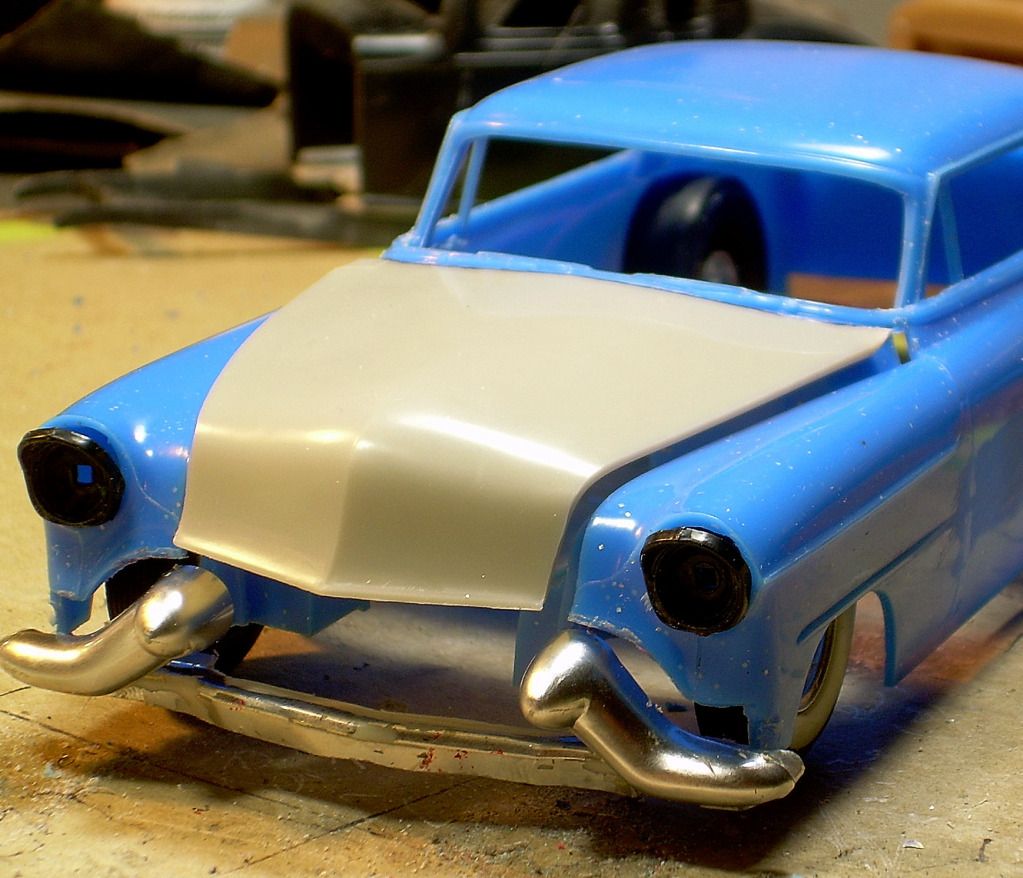 Since this thing will be a custom, I'm not too concerned with exact scale correctness, but more about getting the flavor of the car that it represents. A little more fiddling and I think I'll have the '54 Caddy nose pretty colse.....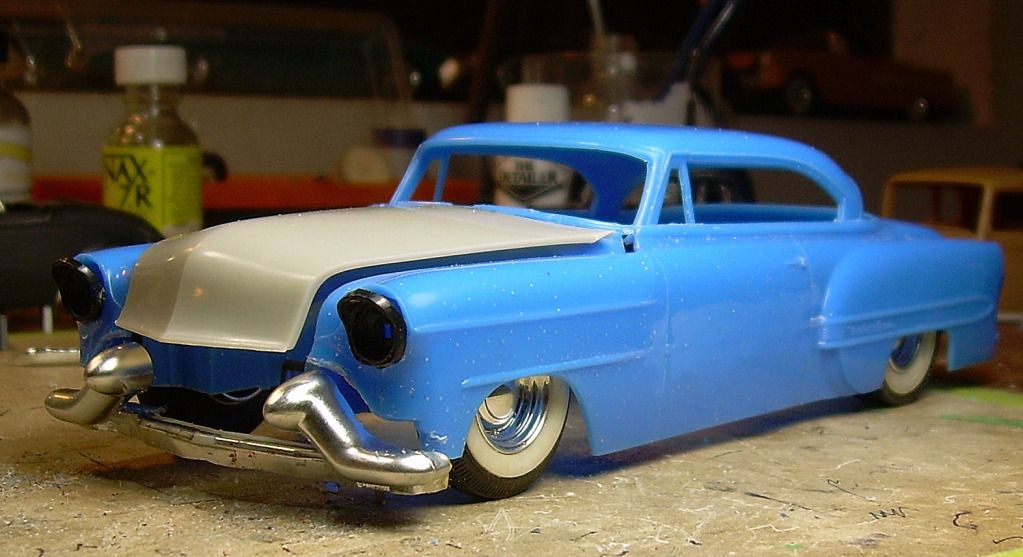 Edited by Ace-Garageguy, 26 August 2013 - 05:18 PM.