This is a kitbash of the Cooper S racing and rally kits. I used the smoothie rear bumper and front bumper with light bar from the Rally kit as well as that kit's more-detailed Minilite wheels on the Racing kit. I also added the second racing bucket seat to the interior. The paint scheme is the "Works" racing scheme using the kit decals- colors are Tamiya Racing Green and Pure White. The interior is Model Master British Crimson with piping made from white wrapping wire. If I were actually to own one of these cars one day, this is exactly how I'd want it to look! A couple of in progress shots to start...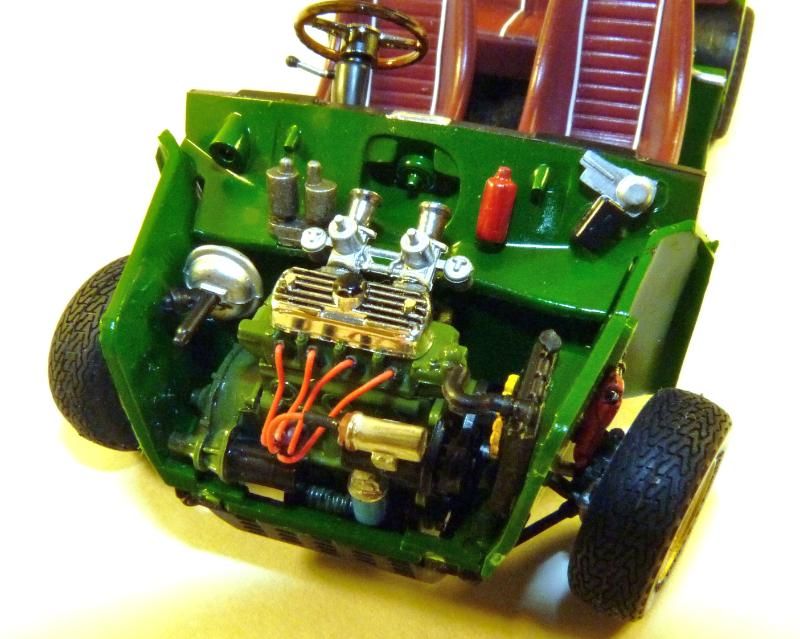 for the wood on the steering wheel and shift knob, I applied clear orange over flat tan with a drybrushed black pattern. The wheel itself, like most of the small chrome trim on the car, was done in Alclad Chrome.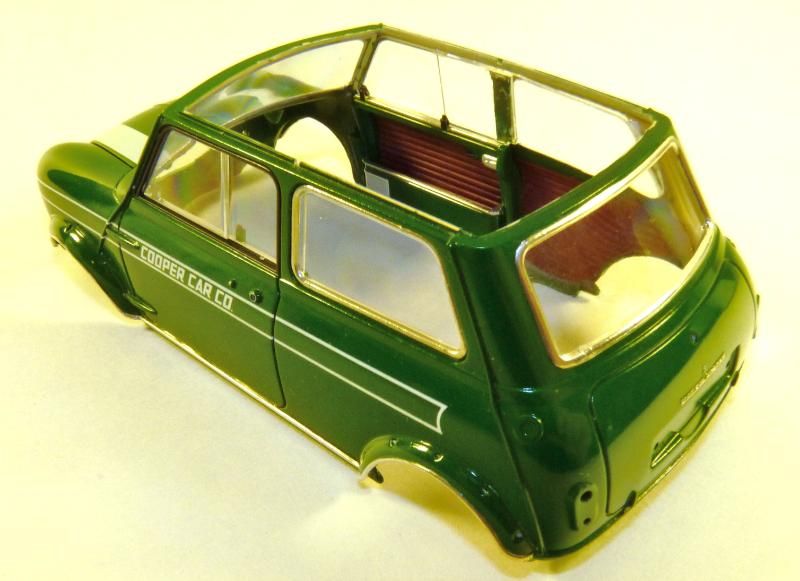 I really like the way the door panels go together on this kit- it makes easy work of reproducing the unique look of the real car's interior. Next up, some completed pics!