More progress, not a bad day's work as far as I'm concerned…
I used brass rod inserted and soldered inside the square tube (full length plus mounting points) for these vertical members for additional strength.  And I drilled receiver holes into the frame for a positive fit too.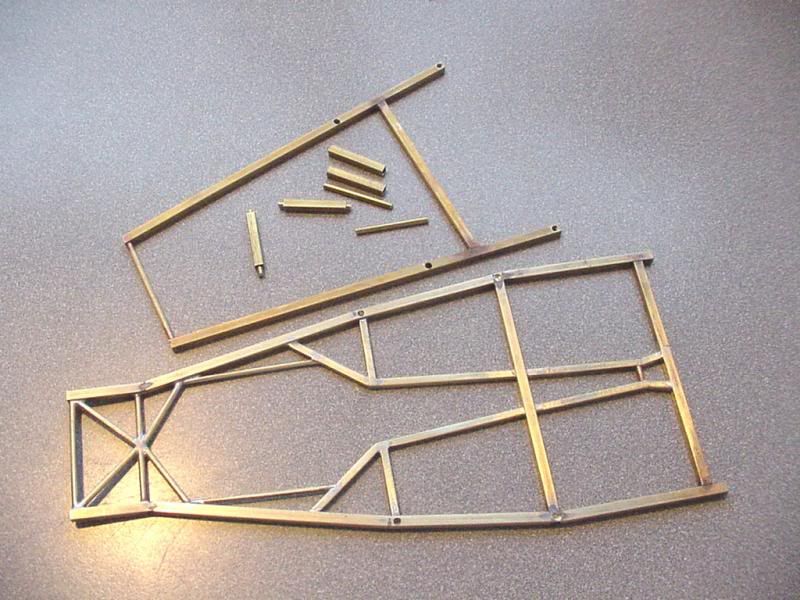 Tack soldered these parts to the top of the frame…
And then soldered them all together. 
Top:
Bottom: