Since the Senior-Lindström posted his '57 Chevy, I decided to show what I'm working currently in a side of that Torino, Chi Town Hustler and so many more other projects.... This is a Revell '62 Impala (Special Edition kit, non Bubbletop version) which I got as a Christmas Present. It's really great quality kit, lots of parts inside and once you open the box, it's very possible that you can't get the parts inside the box again.

My plan for this kit is to build '60s style Super Stocker. There are nice decals and other DragRace parts inside the box. Well actually even if there were parts for original Impala only, I would have built it as a Super Stocker anyway.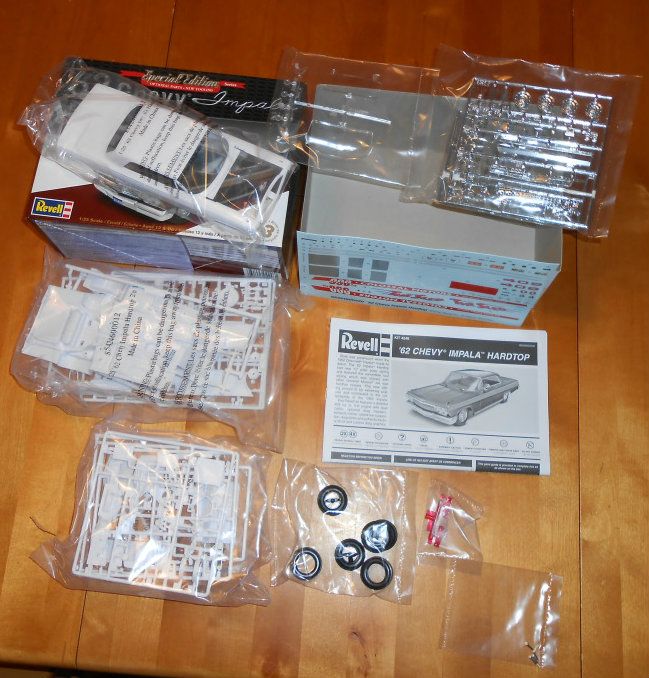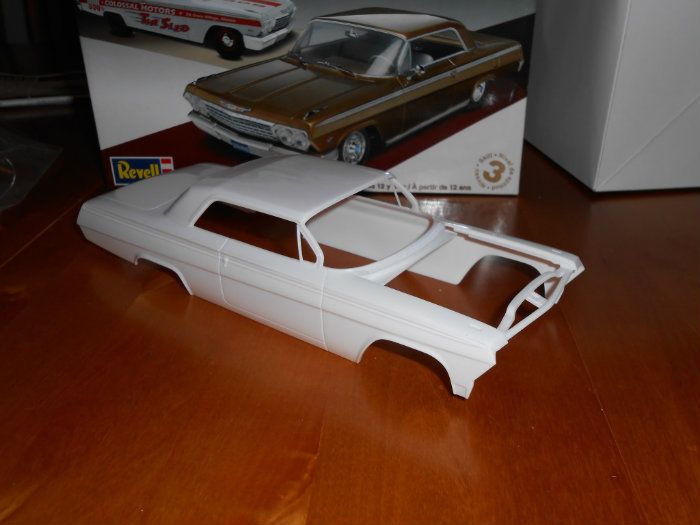 I started by sanding the rear tires, here the other one is sanded, other is still to be sanded.
Then I started building the engine, Block, Heads and Oil Pan are painted orange, Intake Manifold is aluminium etc. The basic 409 colors! The kit had nice decals for the engine, two for each Valve Covers, two for the Generator, one for the Oil Filler tube and one for the belt. I installed them, and made plug wires too. Started detailing the carburetors, but the linkage is still in progress in these pics, and I need to do a lot more detailing to the carbs before I call them done.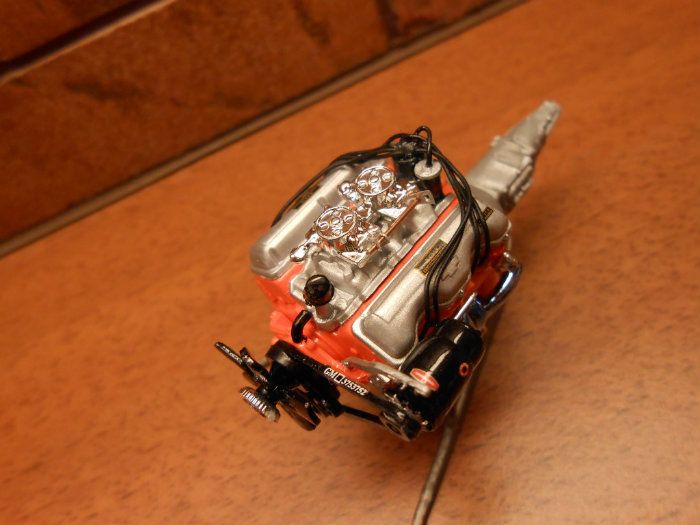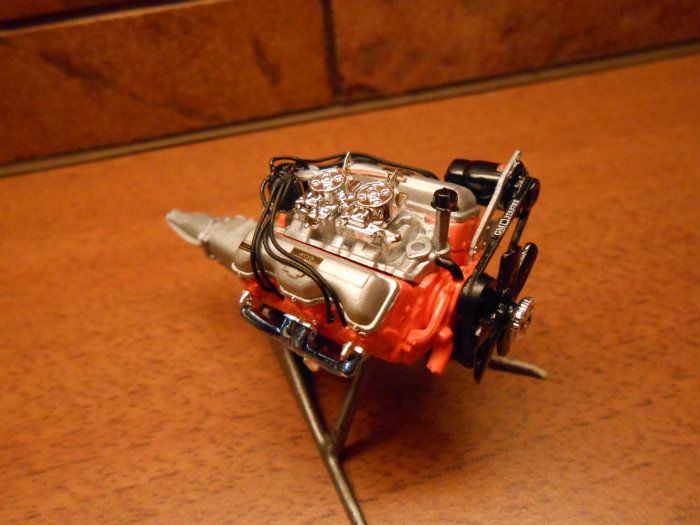 '
Edit: The last picture didn't show... Now it's fixed again.
Edited by W-409, 10 April 2014 - 08:29 AM.