This is my Monogram Bugatti EB110.  This kit was missing parts, so I had to fabricate everything from the oil pan to some of the exhaust pipes.  Well, I got right down to the end with this build, making the missing parts as needed - I get the body glued onto the chassis pan so everything is all tucked in nice and snug. Then I dropped the thing.
With the chassis glued onto the body, I couldn't quite get in to put everything back in place, so I improvised.  This is a model of a unique EB110 with an off-center engine - or at least that's what I'm telling people...  I was able to get most of the parts pretty much where they belonged, but the engine is forevermore off-center now. I'll just say that it improves stability in a left turn...  yeah, that's the ticket!
Anyway, I'm calling it done and moving on, so here it is...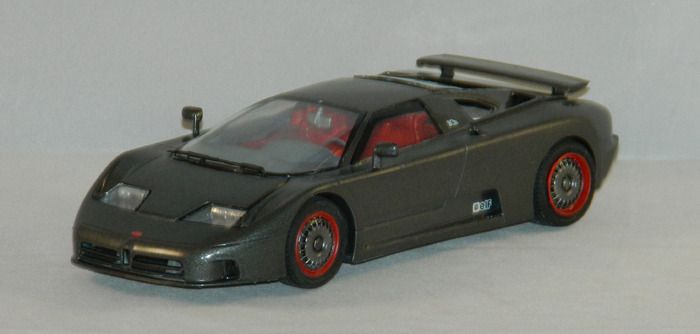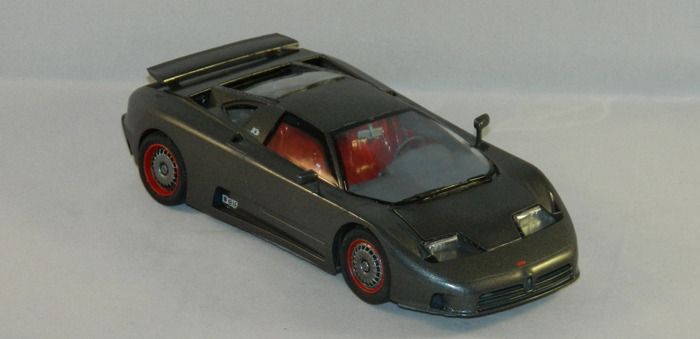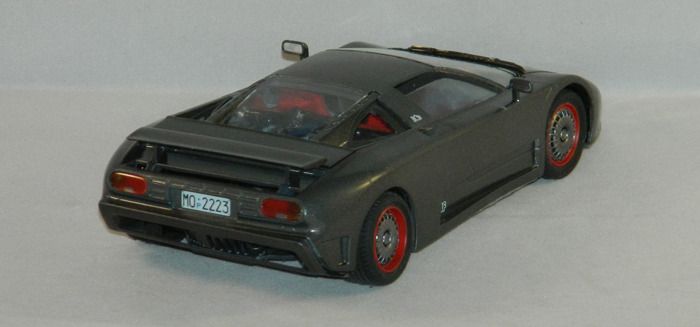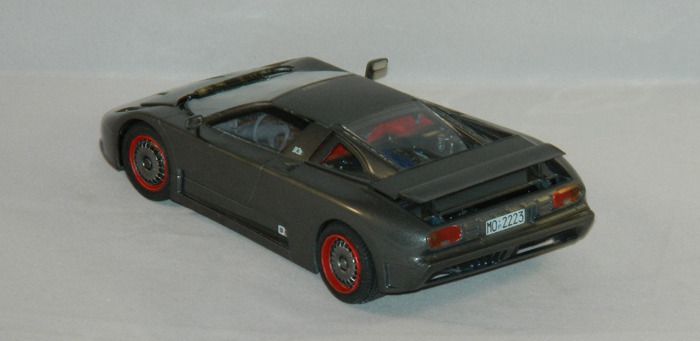 I noticed after I took these pics that the rear bumper's coming off on the passenger's side - I'll fix that before putting it away...
Here's the engine looking through the rear window: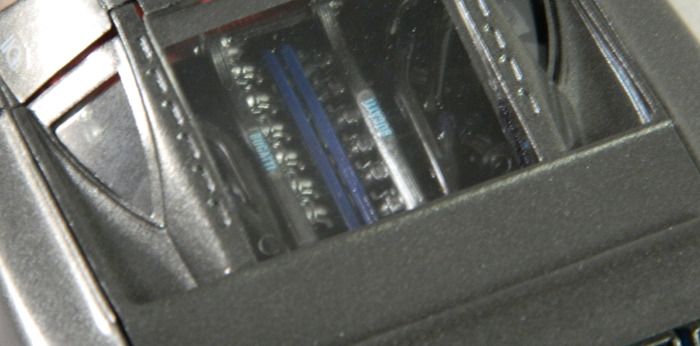 Even though the hinges broke when it fell, I can still simulate the rear deck being lifted: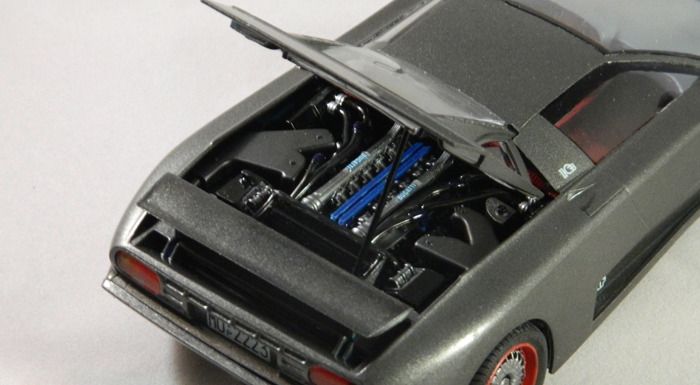 And here's a look at the front - not much room for luggage with the battery, master cylinder, and cooling fans: