Weird topic I guess, but I was excited it existed.
This is a review of the Scale Auto Audi R8 R racing slot car body that I'll be using to convert the ROG Audi R8 into it's road racing counterpart.
First photo is of the body kit's contents: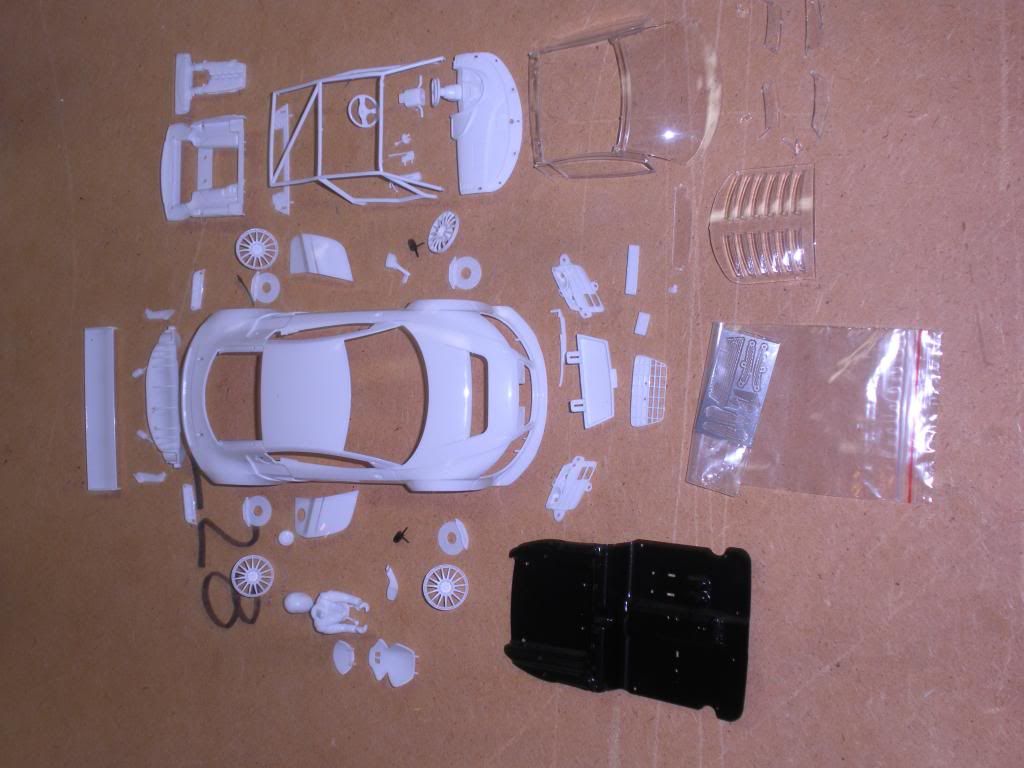 The kit contains all the pieces needed for a VERY accurate body. Options are different styles of side view mirrors and steering wheels. There is also a proper racing induction set up and rear filler piece, wheel inserts, photo etch parts for the grills, very thin VERY clear windows, a good start for the roll cage, and proper racing dash. There is also a vac formed interior bucket that is too shallow for a static build.
Next are three views of the body pieces installed but not glued of course: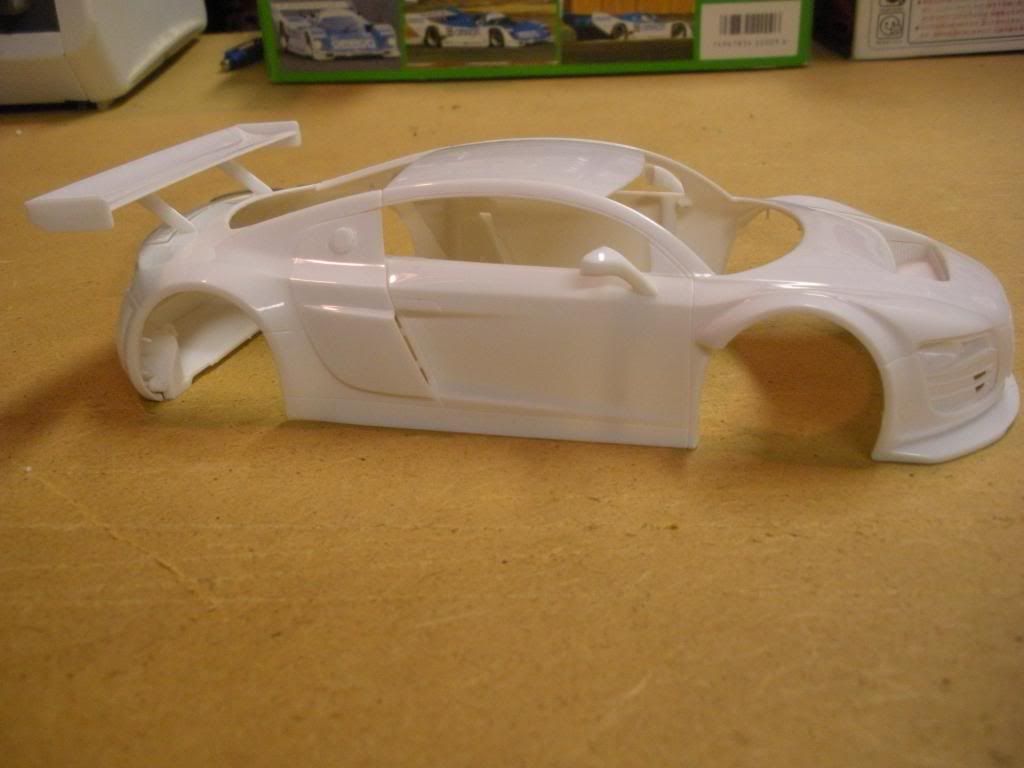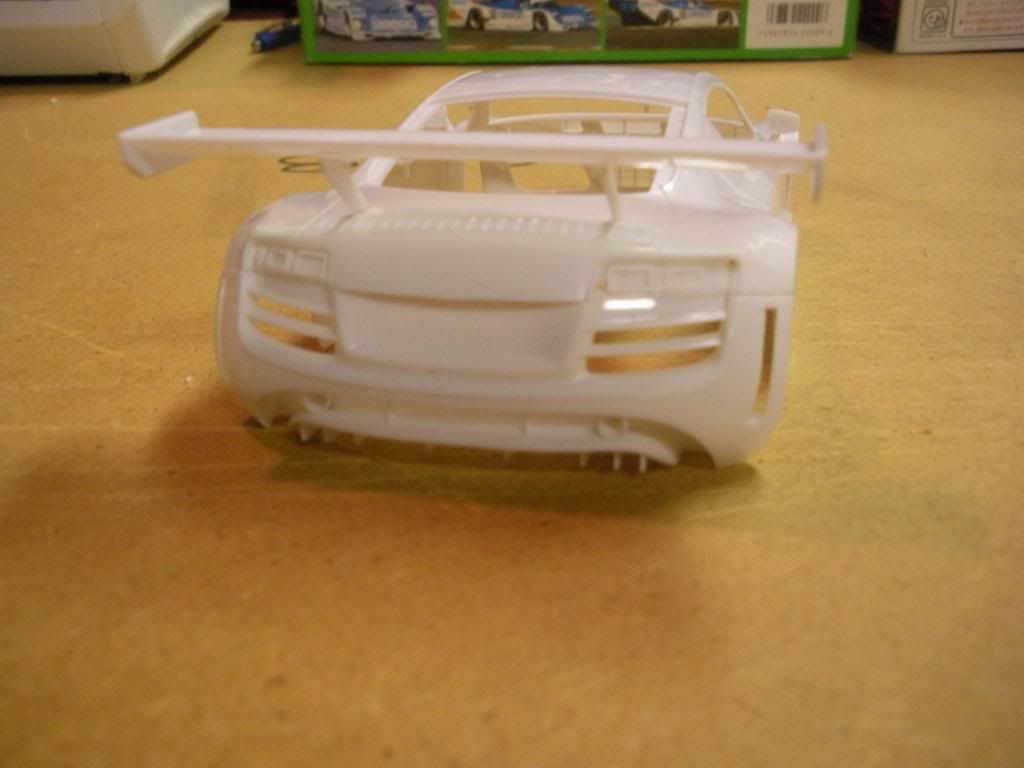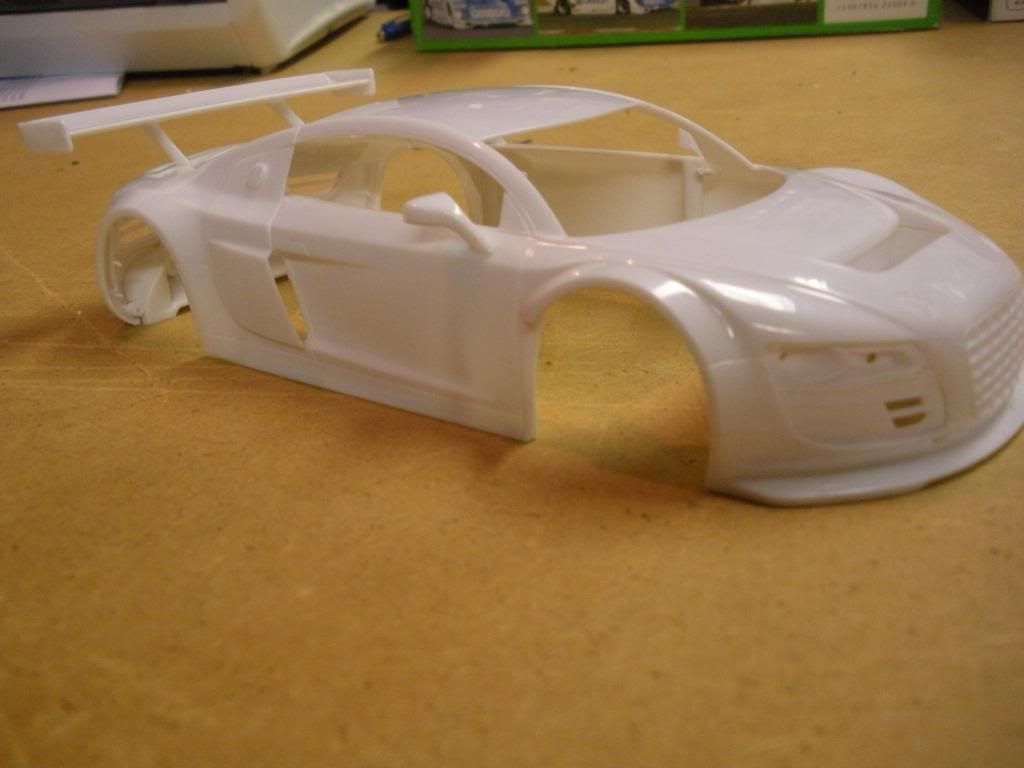 The quality of the pieces is very good. The slot body will fit nicely on the ROG chassis and interior with simple trimming to the slot body's internal mounting posts. The Induction piece will replace the kit's example, and the filler panel that goes round the engine will work very well also. The R)G chassis will have to be widened slightly between the wheel wells, and the kit's rear diffuser section, part of the chassis, will need to be removed to allow the slot bodies diffuser section to work.
Over all, for anyone contemplating a build of this way cool racing version of the Audi R8, it simplifies the job greatly. I paid $39.95 from a local slot car shop. 
Patto's decals in Australia offers several sheets for Euro versions, but sadly no Grand Am decals yet. Mine will end up a phantom Champion Audi version using various decals from the ROG Porsche GT1 and Le Mans Miniatures Audi decal sheets.
This is the fourth body I have purchased from Scale Auto's selection, and I have been extremely pleased with each. They are highly recommended to anyone interested in current road racing cars.