Although I made these silicone molds ages ago, I neve got round to trying my hand at actually casting anything, over the Christmas holidays I ordered some 2 part polyurethane resin, which come this morning, so as I'm waitng for a new paint spraying respirator to arrive, so I can't really do any airbrushing, my latest projest has been put on hold, so I got my supplies together, and had a go at resin molding ....
The resin I got needs to be mixed by weight, luckily I already had a set of digital scales, there available pretty cheaply on eBay, a couple of medicine measures, and another slightly larger measure, to mix the two components in, a few wooden mixing sticks, some Talcum power to line the molds with, better than using silicone or mold release as it doesn't put anything onto the resin, so it's easier when it comes to painting as you haven't got any silicone to scrub off.
The items I am casting at the basic BMC Mini 10" roadwheels, the Austin front grill and some hubcaps to go with the wheels, the wheels, which has to tyre cast as part of the wheel was done in a 2 part mold, while the grill and the hubcaps were done using a simple one piece mold, 
Looks a bit rough at this stage, but most of the flash actually snaps of cleanly and just a bit of sanding needs to be done,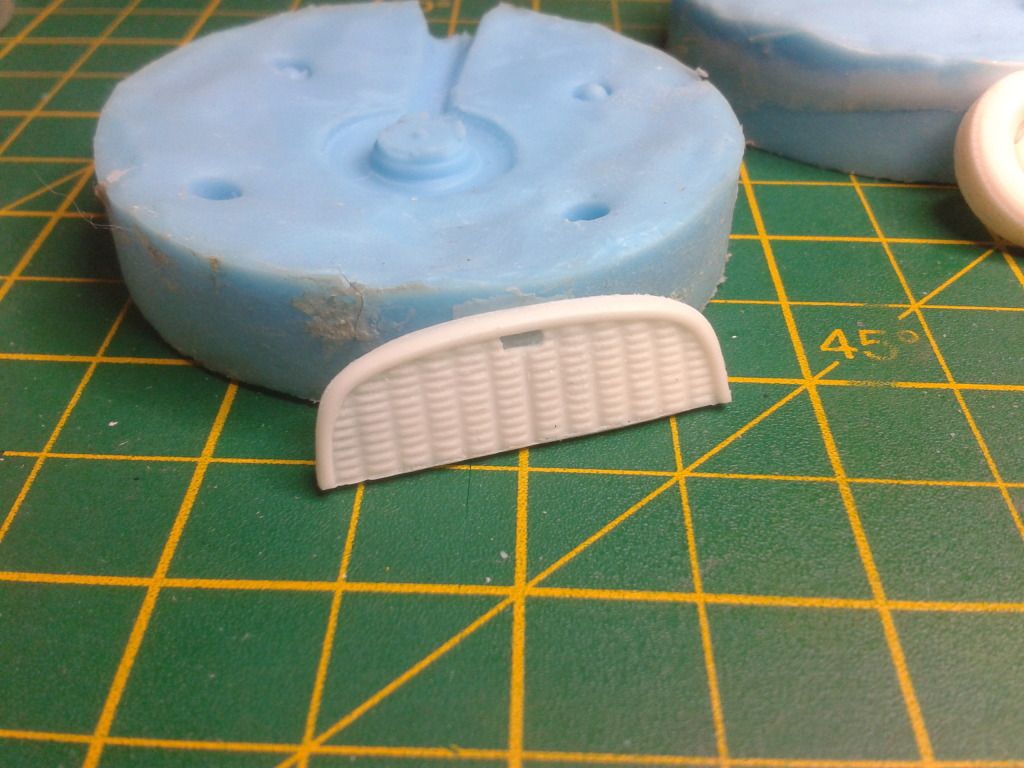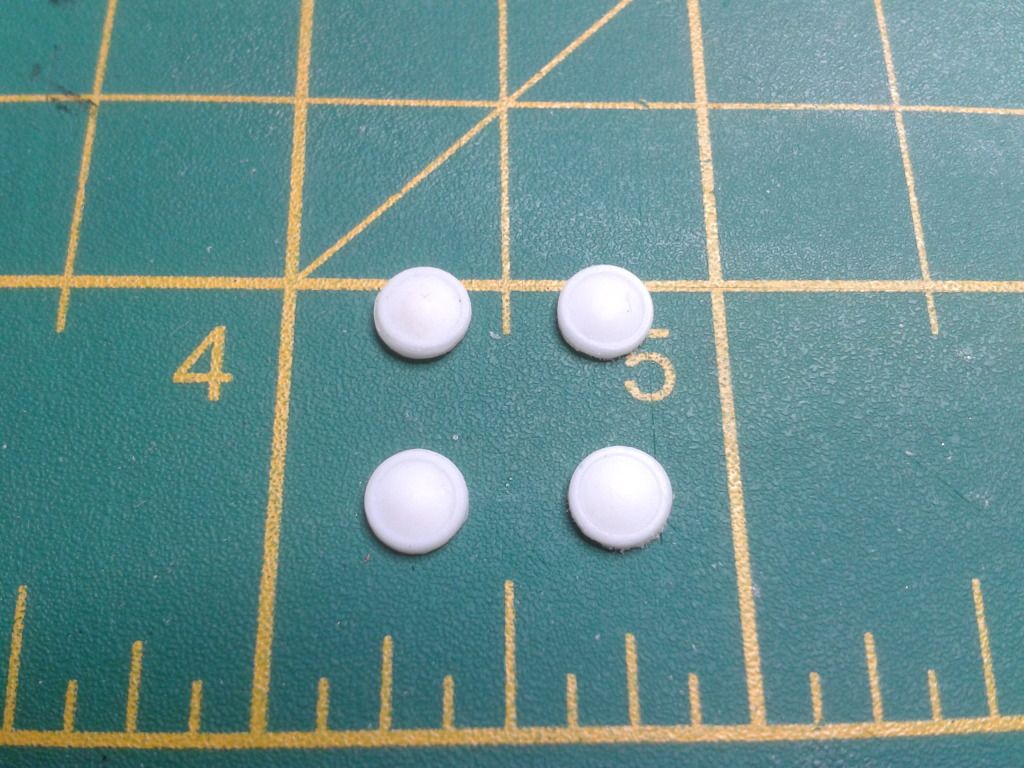 The two piece mold as a little different, but again only a little flash to clean off,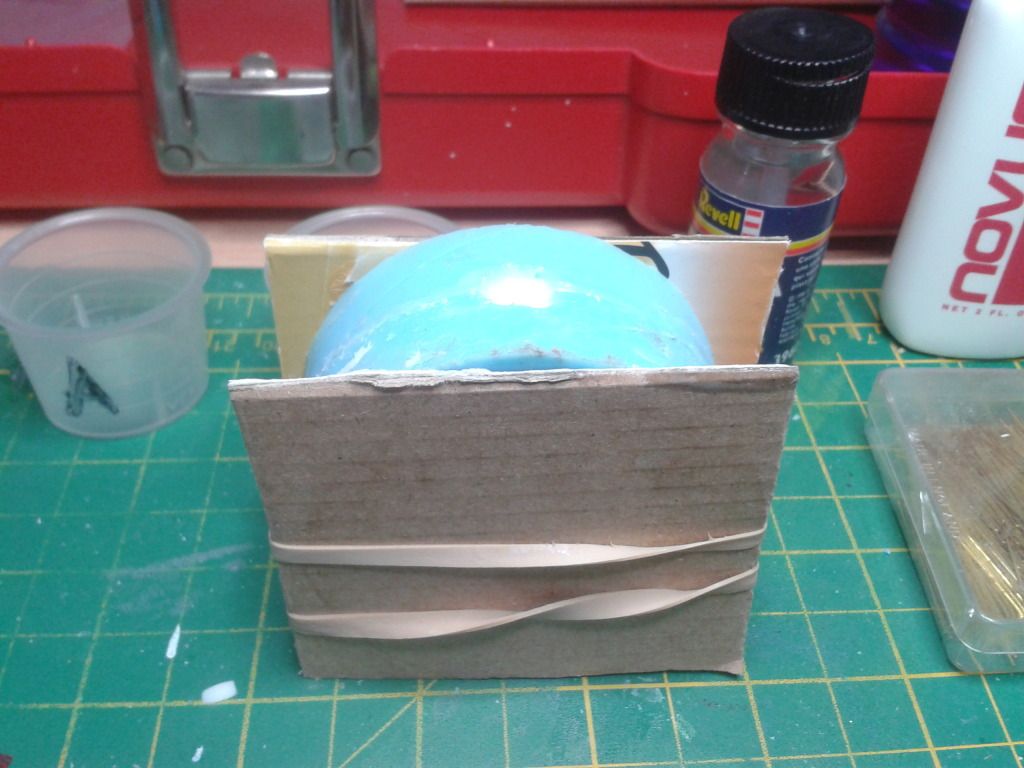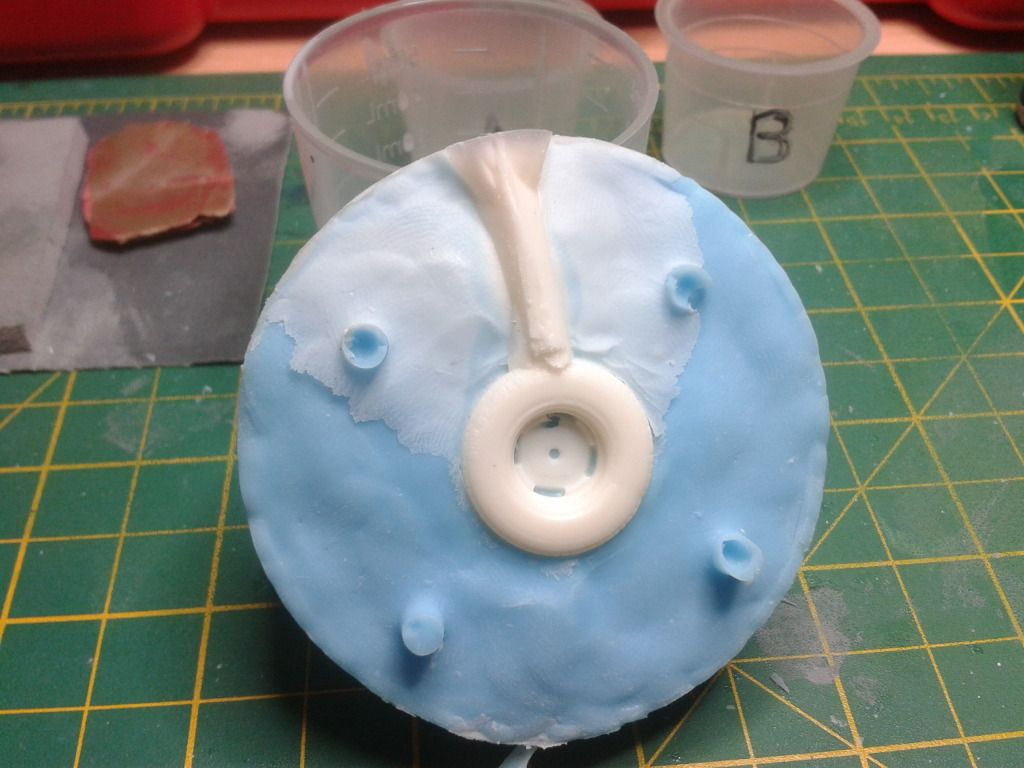 Once cleaned up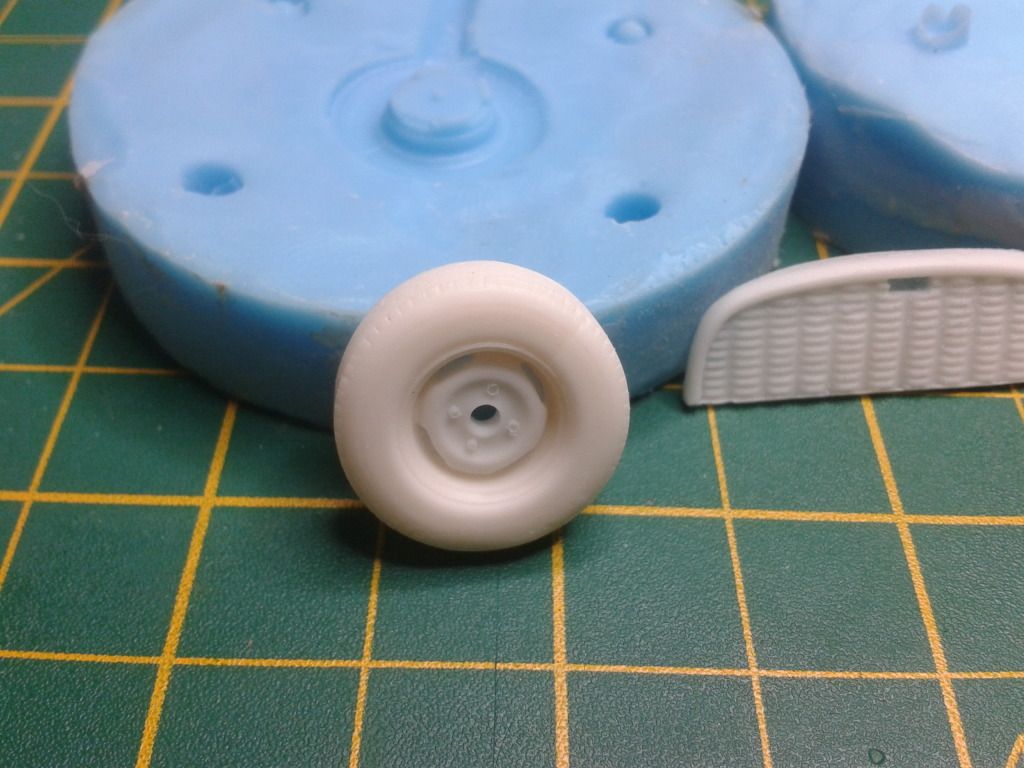 A little bit of resin needed to be removed from the holes in the wheels and I cleaned up the centre hole with a 2mm drill
Now I have found out I can cast in Resin, I'll be making copies of the wheels in the newer Revell Mini Cooper kit, and probably other things I can ley my hands on to cast in resin ....