I posted this kit a few months ago and it received a tepid response and several members made suggestions for improvements. The suggestions fell into two categories. The first was with the wheels. I tried something different with them by painting them all black and some thought this was too much. The others were a bit scattered but I came away with the impression that there was too much green.
I am going through a bit of a lull in building now and pulled this one off of the shelf and give it a critical look to see if to see if I wanted to change it up a bit or leave it alone and chalk it up to differences in taste. I decided to change it up slowly, so that if I didnt like something or I went too far, I could go back.
I started with the wheels first and painted the spokes aluminum to give them some separation from the tire, so that it didnt look like one black blob in the wheel well.
When I finished this, I looked at the rest of the car. I didnt have decals to add as some suggested, so I tried painting the hood semi gloss black, like Chrysler did with some of their muscle cars back in the day.
I think the result is much better. Below are a couple of pictures from the first attempt and then below those are the revisions.
Thanks for looking and the comments on the first build.
Couple of pictures of first build.
Hosted on Fotki
Hosted on Fotki
Revised build
Hosted on Fotki
Hosted on Fotki
Hosted on Fotki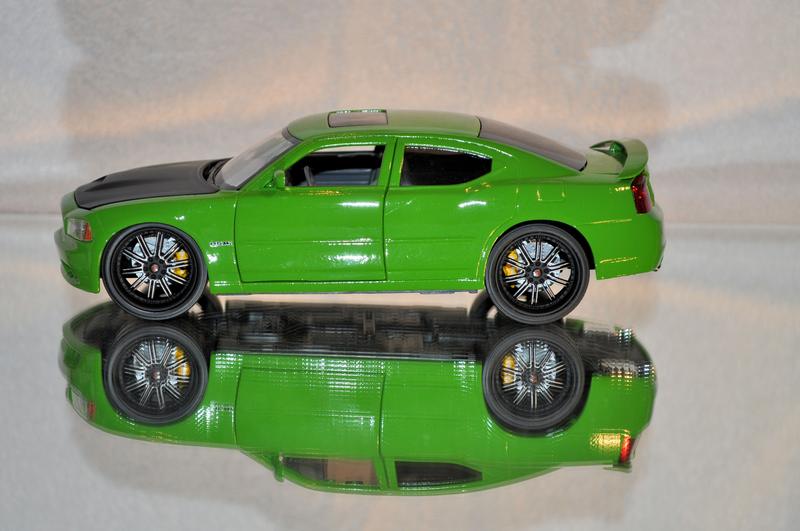 Hosted on Fotki
Hosted on Fotki
Thanks for looking.