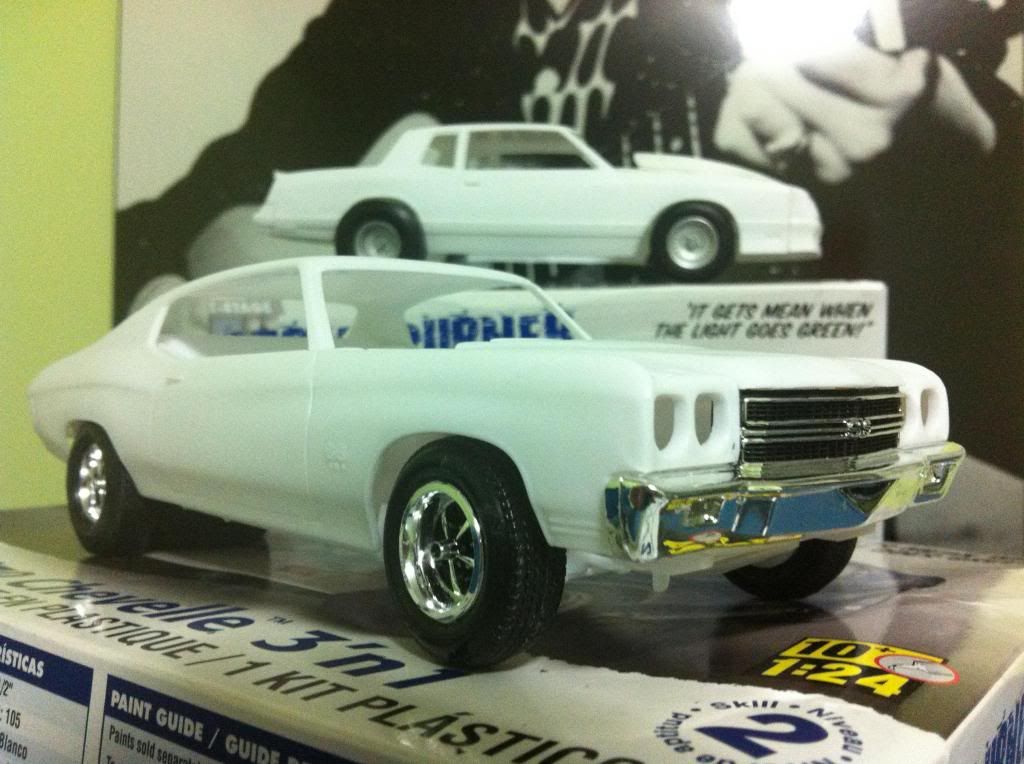 Well after creeping around here for a few months I have gotten enough inspiration to start building.
The Chevelle will be a curbside build and the 454 for the Chevelle kit is going into the monte carlo in the background.

70 chevelle
has been sanded and preped for primer.
rims, front and rear grills have been detailed.
wheels still need to be weathered.

The Monte Carlo is the main reason for my modeling procrastination. Heres what happened: I painted it black, and although it turned out pretty good I wasn't happy with it. I tried polishing it, using future ect. Long story short I ended up messing up the paint and I have been avoiding it.  I have made all sorts of goodies for it, scratch build stuff cowl hood, 454, drag lites, plug and wires, headers, ect, but I haven't been able to bring myself back to the bench due to the paint let down. Heres where it lays sitting.

86 Monte Carlo 454
Stripped of paint
body work complete

My plan is to finish sanding the monte carlo before the weekend and have them both in primer after the weekend.

sorry for the big picture and thanks for reading my long winded rant
Cheers, M!k3




 
Edited by 1fine89, 16 January 2013 - 09:53 PM.