Several years ago, I acquired a built-up Revell '57 Ford Ranchero . I blew it apart with the intent of rebuilding it. I also acquired one of the "chopped" Rancheros, which I was going to use with it for additional parts. However, in looking at it, the kits had too mant "foibles" for me to deal with, especially the too short doors from a 4-door, and multi-pice body construction. So when Revell issued the new, updated '57 Ford kit, which by the way is very nice, I knew what I had to do.
I found several pictures of one-to-one '57 Rancheros from various sources around the web to get an idea of what I had to do, and here's where I am so far.
I used parts from the old Revell Ranchero kits, primarily the bed, tailgate, and tonneau cover, and melded them into the "new tool" kit. I also made new panels from sheet styrene to complete the conversion.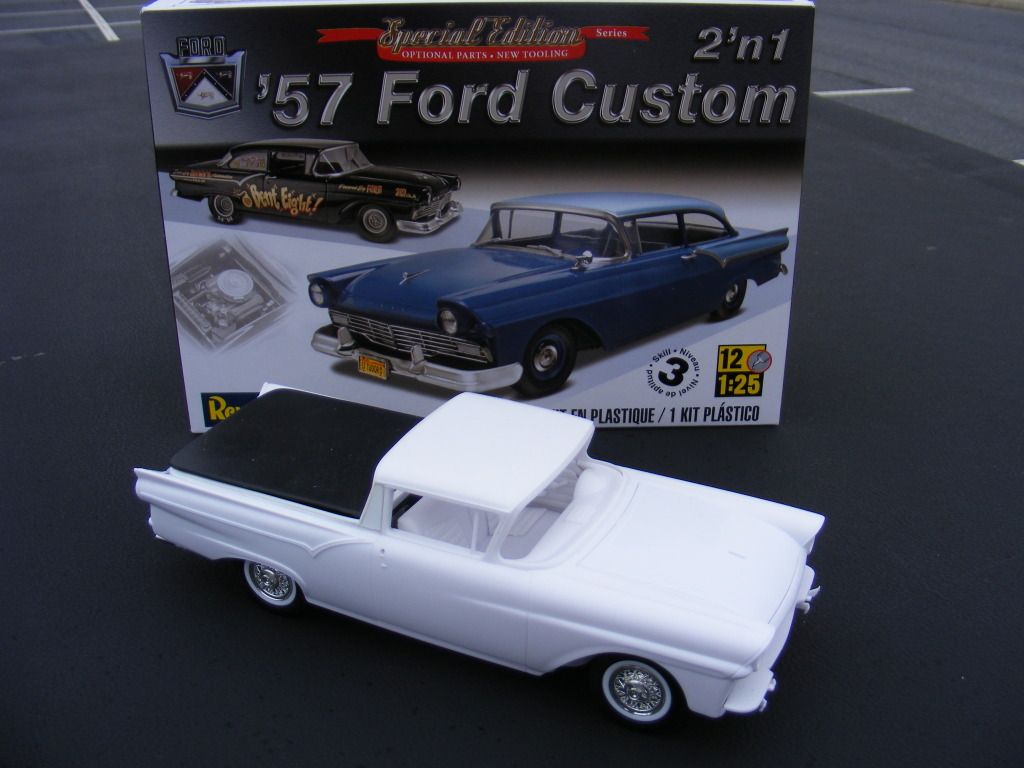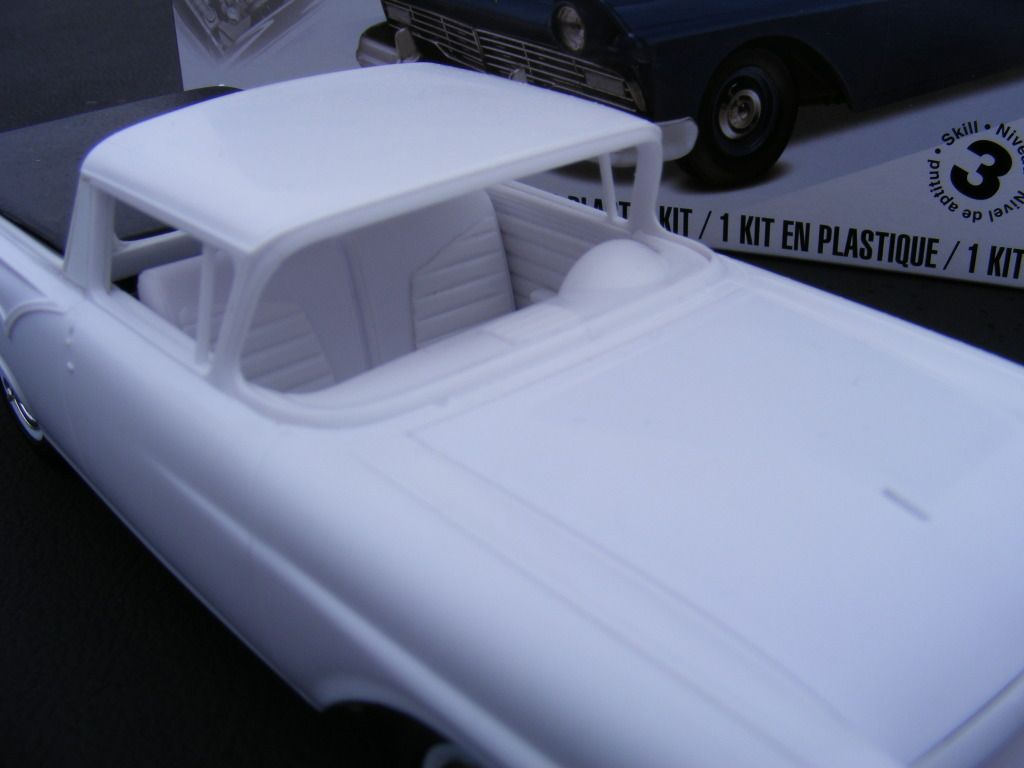 I also did a custom "Tuck and Roll" interior trim for the doors and bench seat, which will be two-toned.
The hardest part of the conversion is the area around the rear of the bed and the tailgate.
I have to re-work the rear window mouldings, prime it, and tighten up the bodywork at this point.  This build is not going to be a dead nuts "replica stock", but it is going to be a "mild custom".  I am also going to leave the trim on the body. I know that this particular chrome trim was not available from the factory on the Ranchero, but I like the way it looks, and I am going to use it for the two-tone paint break.
I wanted to put some primer on it today, but it was too humid.