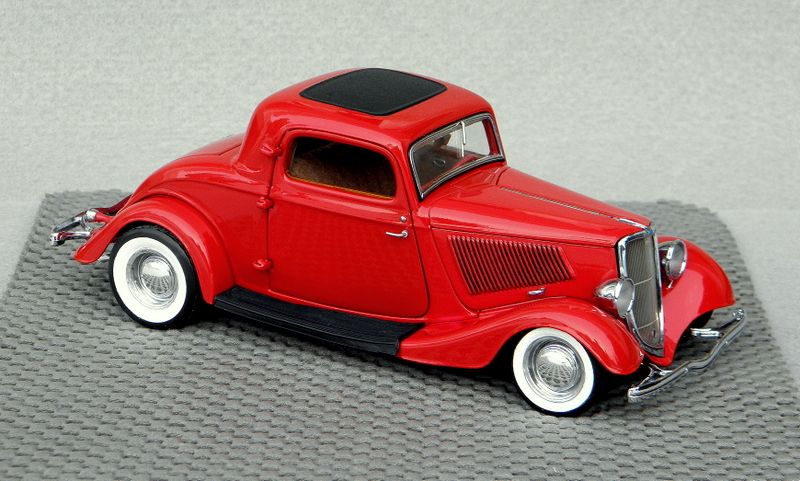 I've just completed (last evening) this Hot Rod from a stock diecast '33 Ford. I find that diecast models often have better proportions that their plastic kit counterparts, so I have no reservations about using them as the basis for some of my models This particular starting material was missing just about every trim piece...door handles, marker lights, wiper, etc. and was therefore super inexpensive at a toy show. 
The model was first of all completely stripped of parts and paint, before any unused holes were filled with bondo. 
I've lowered the suspension front and rear and added a Buick engine from the AMT '40 Ford kit with tri-carb manifold and added linkages, fuel lines, plug wires, water pump and cooling plumbing etc. The air filter is handmade using mesh as well as photo-etched wing-nuts etc. 
Wheels are chrome steelies from a Revell '32 Ford kit with '55 Buick caps from a cheap diecast police car. 
The dual exhaust is bent up from polished aluminum tubing, the body paint is basecoat/clearcoat, and the interior and trunk carpeting are done in light brown felt.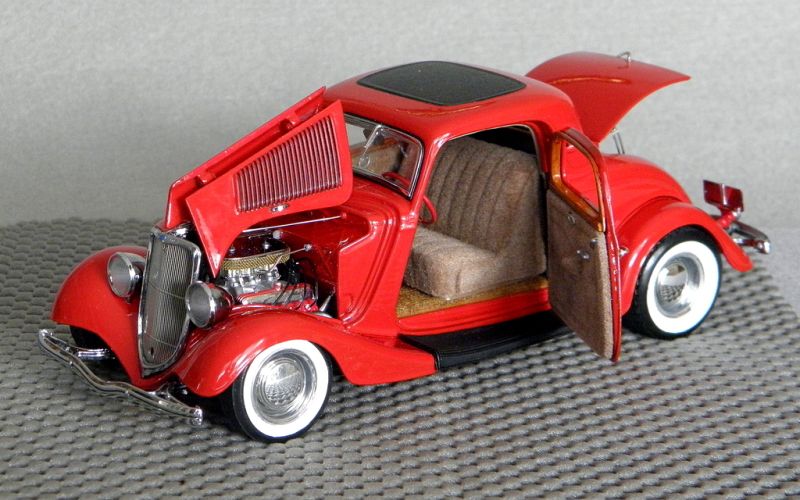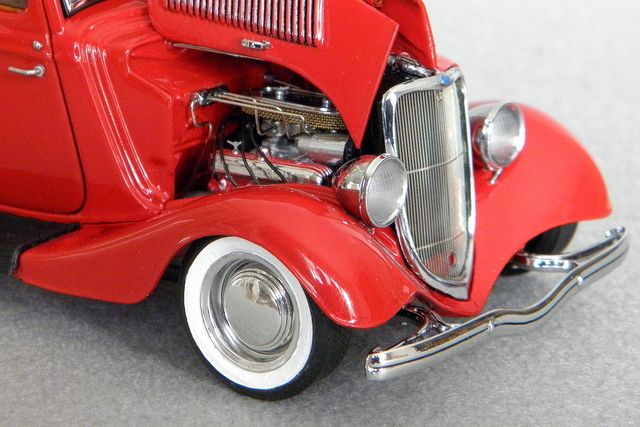 Edited by traditional, 22 January 2013 - 04:54 PM.