Well, I just completed the Hasegawa Jaguar XJ-S.  Here's a summary of the build:

The body was (mostly) painted, but was scratched and had spots that were not painted at all.  I stripped the body to start over.  The kit was incomplete missing the interior tub, rear seats, center console, shifter, firewall, tie rod, spindles, shocks, and one of the braces from the engine compartment.  I used sheet and rod styrene to make most of the missing parts, then used clay to shape the rear seats.  A added flocking to the interior (hey, it helps hide the ugly clay seats), and I added BMF.  Other than that, nothing special was done.

I modeled this after my own 1994 XJ-S.  The front turn signals were not tinted on there, but had colored bulbs, so that's why they are not painted in the front.  Also, the back tail lights on a 1994 are much different than this one, but I decided to just use the kit taillights as they came instead of fabbing up taillights like mine.  The coloring of the car is like mine with the dark charcoal black body and a light tan interior with dark wood inserts on the dash and console.  I did deviate on the license plates, however.  I just always thought the long license plates fit the lines of this car better than our US plates.

So on to the pics: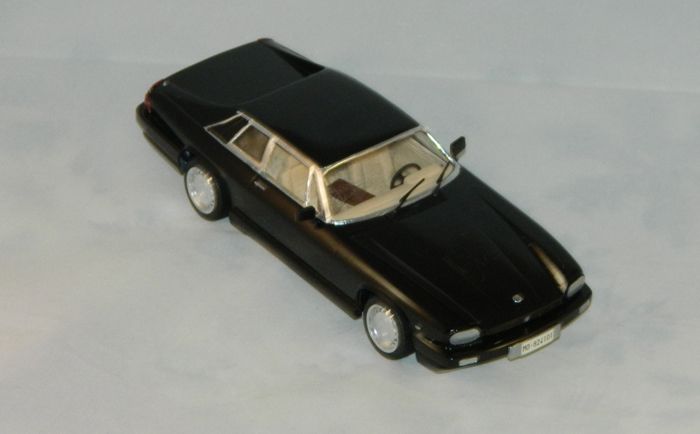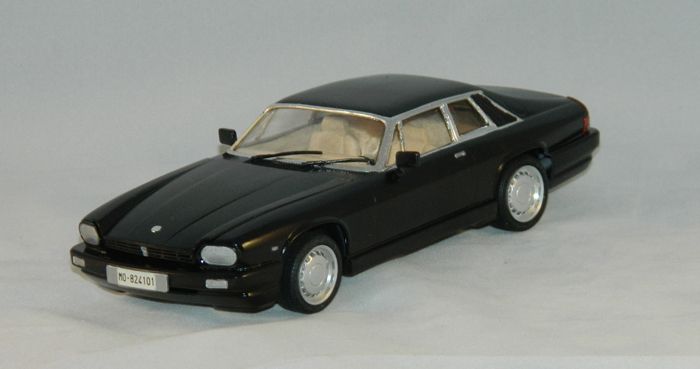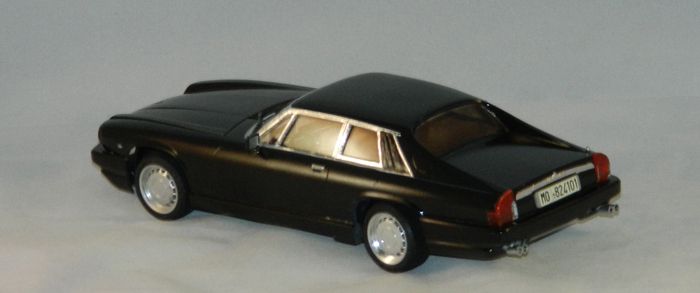 This car always looked good from the back in my opinion...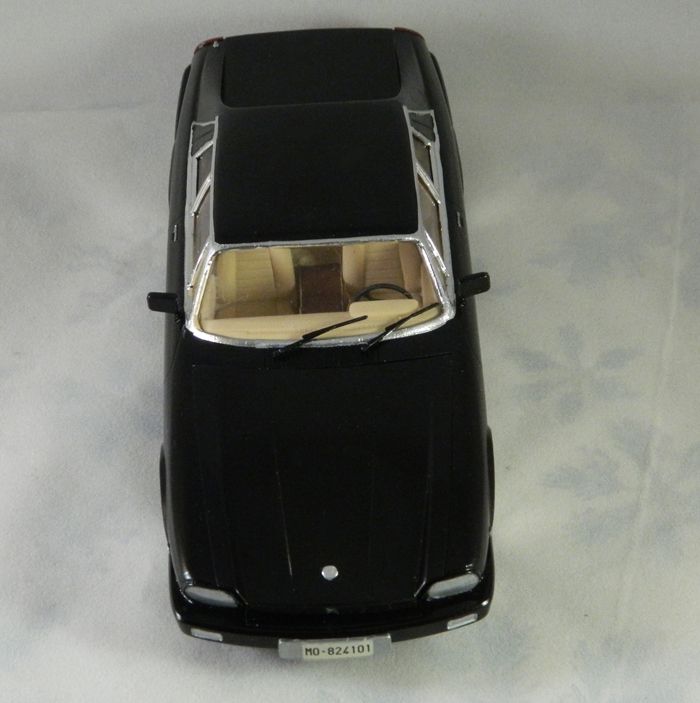 I always liked the looks of the front of this car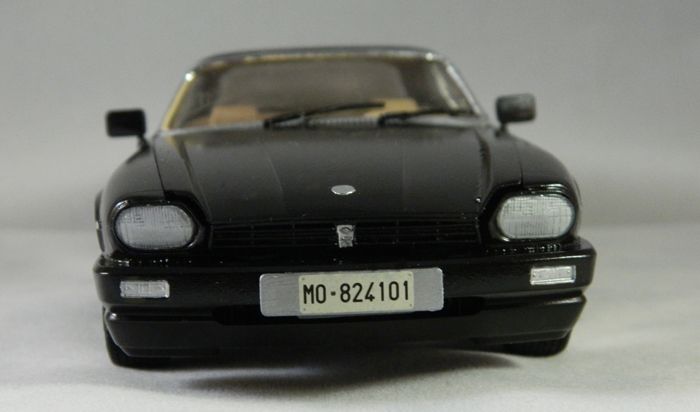 A front view of the engine compartment showing the firewall and brace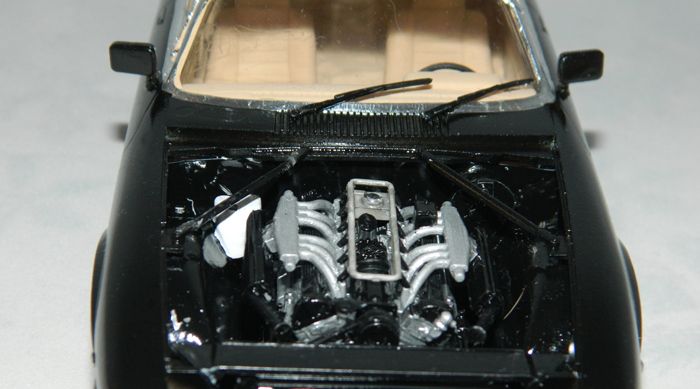 And the view that I had of the engine compartment: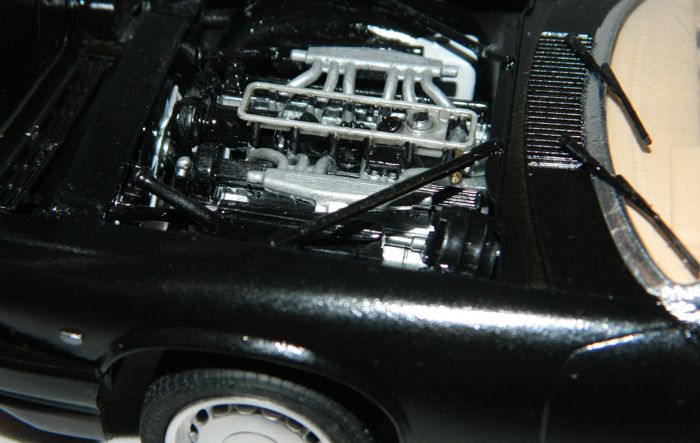 Edited by Scottnkat, 26 January 2013 - 02:50 PM.