The most recent show. This year I have a whopping 206 pictures. (OK, not "whopping" but the most I've taken at a car show. These took 4 days to take. The 185 at Rhinebeck took an hour and a half! I was in the zone last month!

) These are my best ones from Lake George, but after seeing what I could do at Rhinebeck, the 2006 show should be even better, photograph wise. This year (I consider the 2005 show this year, until the 2006 show...my date keeping is a little bit weird!) my brother had his digital camera at the show, and he took some more pictures too. Some really good ones, too!
Here's the album link:
http://public.fotki....knationals2005/
A Canadian Pontiac! Hey, Steve Milberry!
They just left this car sitting like this for at least 6 hours. I found out after these pictures were taken that the car belonged to one of the vendors.
This Rambler's been there a few times. They take the meaning of the model title seriously!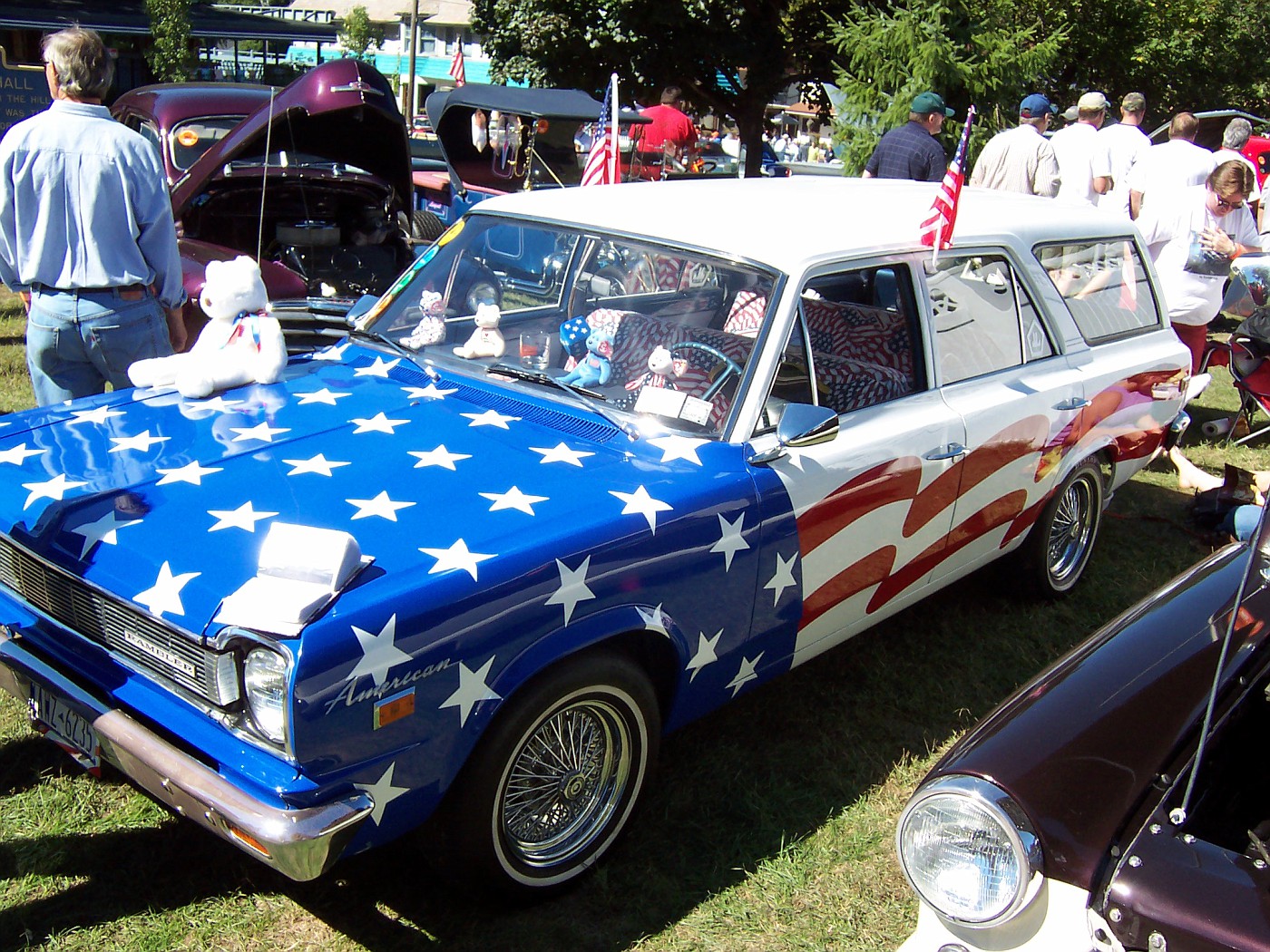 You can tell which vehicles have been there before because of the huge stickers on the windsheild. If/when I have an old car, I will probably just cruise or park it on the street, so as to avoid those stickers. They are huge, and I've seen one car where they covered half the window (a T bucket) This Forward Control's been there 3 times.
I've heard of Woodys, but this takes the cake!
You don't see old Suburbans too often.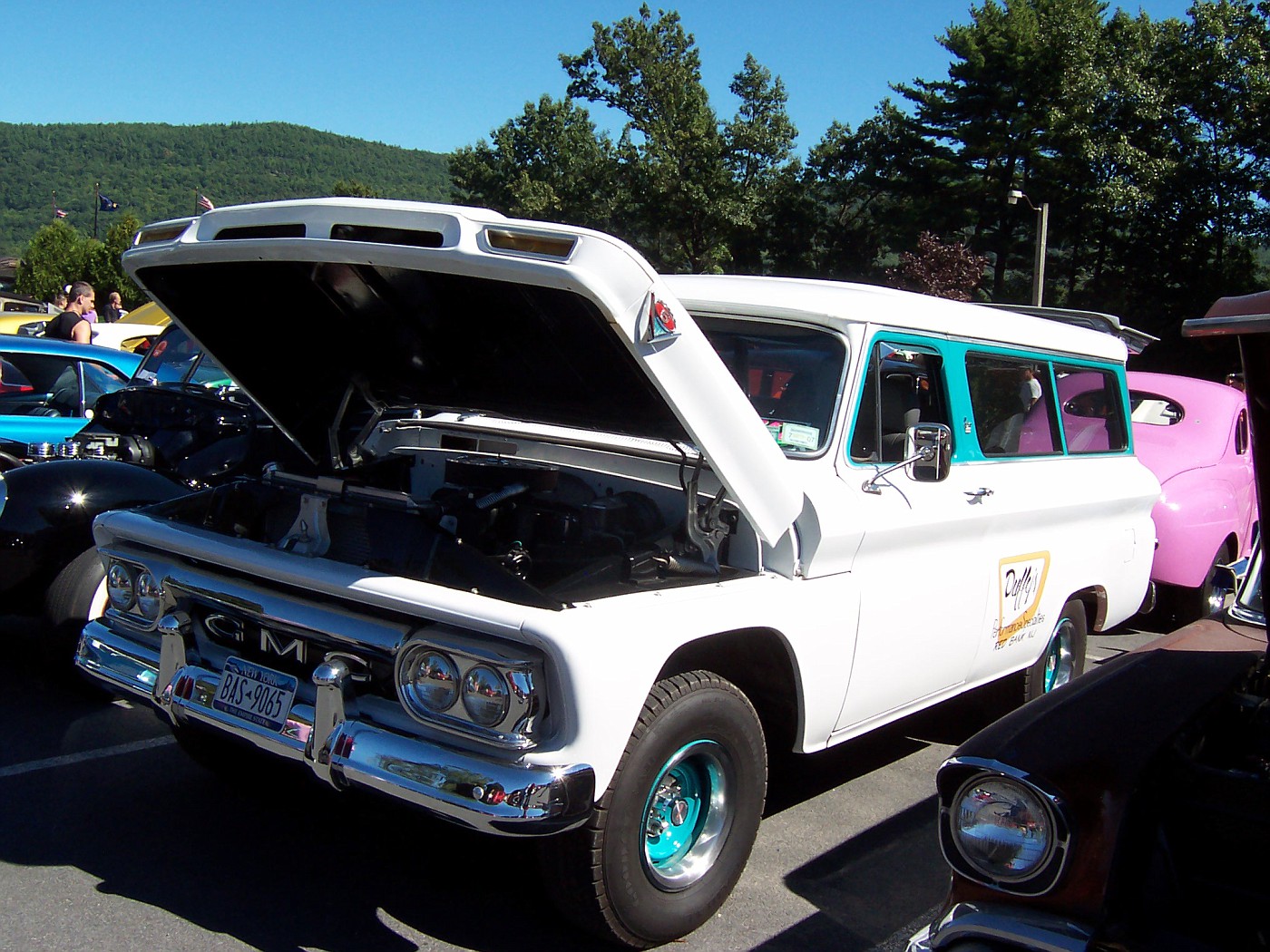 This is just too cool!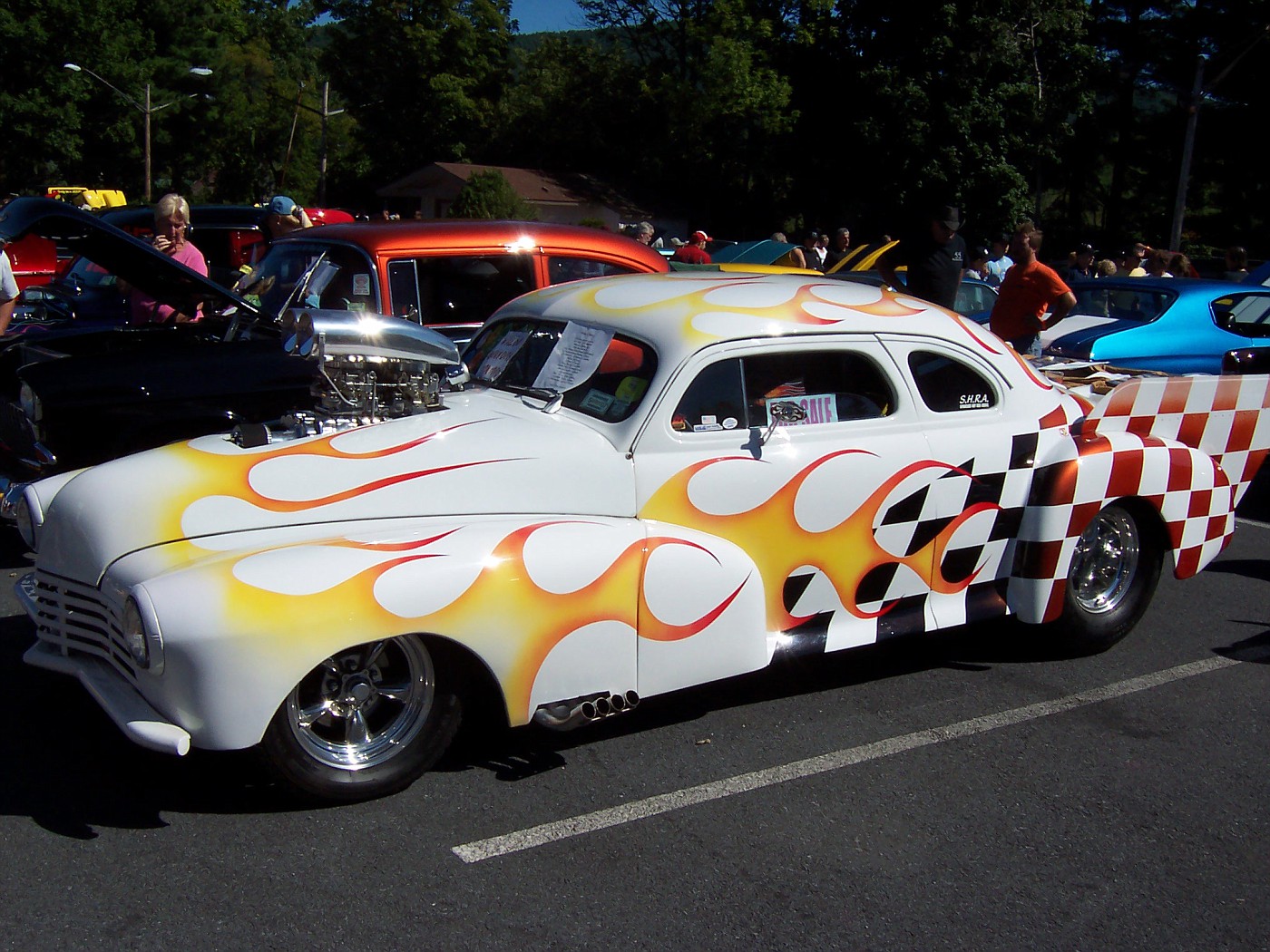 Got Milk? This Pro Street Divco has been to every show I've been to here and this is the best picture of it I have. I think I've shot it at every show too. If you look through the albums, you'll several shots of it. I wish I could find one of those Jimmy Flintstone Divcos, now...
This Ranchero, of all the pictures, has gotten the most comments, even by people who do not know anything about cars.
This car was built based off a Tom Daniel Design!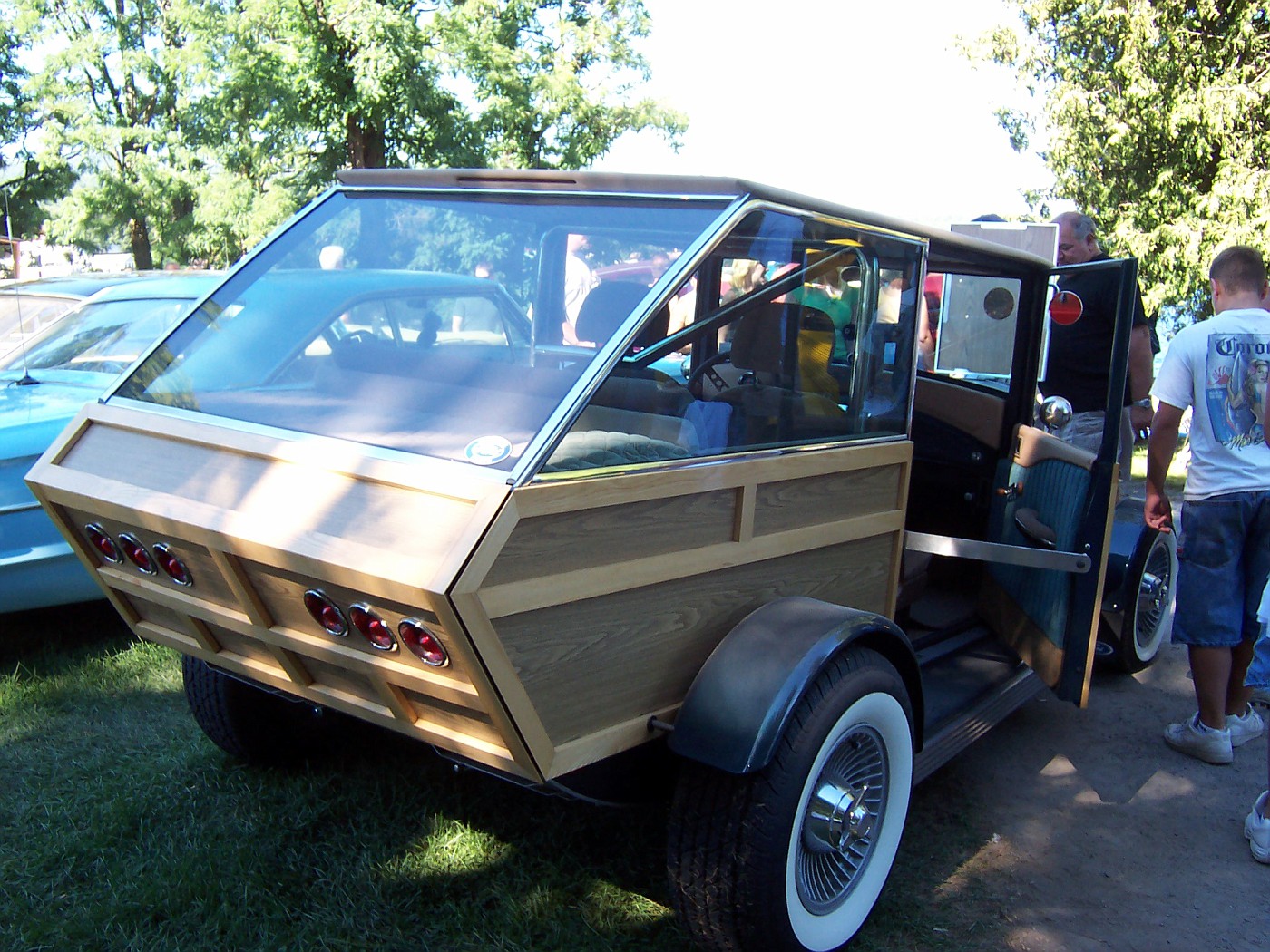 http://images14.fotk...s2005130-vi.jpg
This truck is one wild vehicle.
http://images14.fotk...s2005178-vi.jpg
My brother Rich took this one.
http://images14.fotk...s2005197-vi.jpg
A look down the Vendor area and of Fort William Henry, as seen in "Last of the Mohicans" and the History Channel. One of the boats on the lake is called the Mohican too.
http://images14.fotk...s2005202-vi.jpg
As you can tell, by how many I posted, that these were my favorite pictures from my favorite show