I've always been a fan of Fujimi, Tamiya, and Aoshima kits. Even though a large number of the Fugimi and Aoshima's are only curbsides I like the quality of the molds, fit, and the choices. The owner of Scaledreams had several for sale at an excelent price so I bought four of them. The ones I chose are the Lexus and Toyota VIP or Luxury cars. The real ones are stunning (to me anyway). A luxury car with 20 to 22 inch rims, low profile high grip tires, slightly lowered with varying degrees of camber, leather interior, lots of wood trim, dvd's in the head rest, etc. I've seen a few with large trays for holding bottles of wine and glasses. Some models of the Celsior have side curtains and other luxury amenities. Other versions I've seen have gone toward the Tuner side of things where they are lowered to within 1 or 2 inches of the ground and serious camber in the rear as well as some wild colors.......I went somewhere between the two.

Mocked up on it's wheels after a couple coats of sublime green. I stripped the wheels and painted them the same, but left the seperate lips chrome.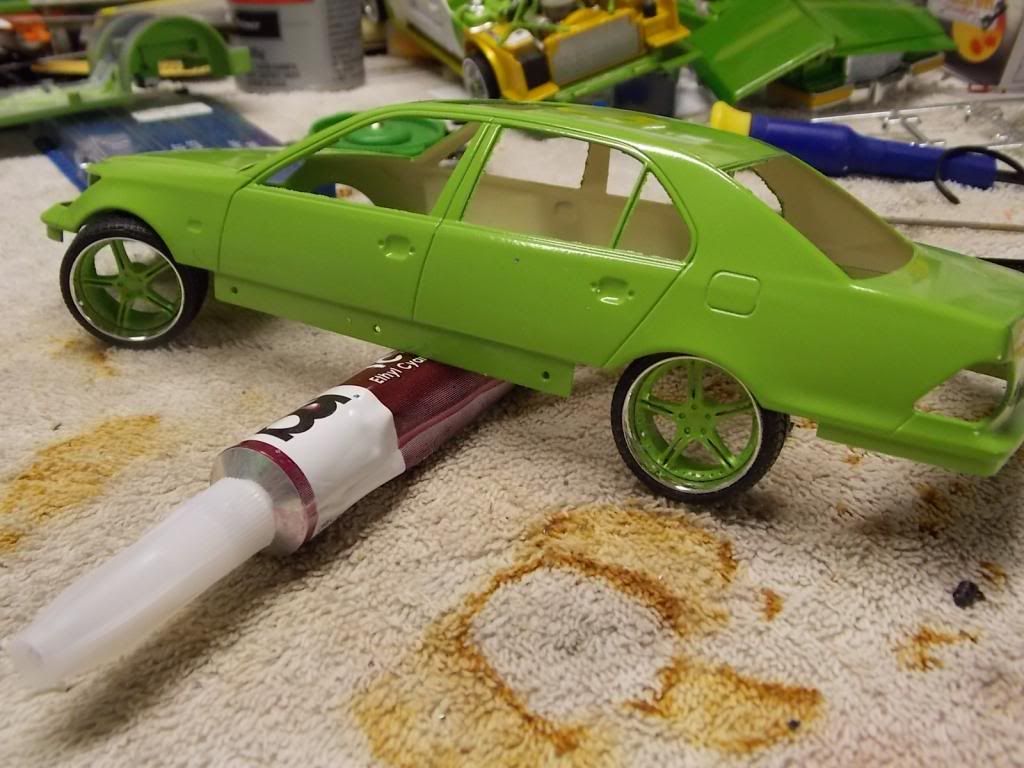 Painting on some brake detail
After getting a black wash....