This was a quick little job on a 1/64 Motormax Plymouth Reliant diecast. I'm still looking for a 1/24 version .. it's out there somewhere. The first image is what I started with .. the green one. I painted it and touche dit back up again along with the start of graffiti.
This was my daughter's first car .. a gift from my aunt who also gave me MT first car!
In the end the car was completely covered with graffiti written by all her friends .. inside AND out! I'm giving this to here along with a .003" pen so she can do the graffiti.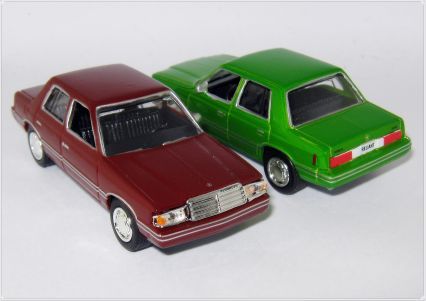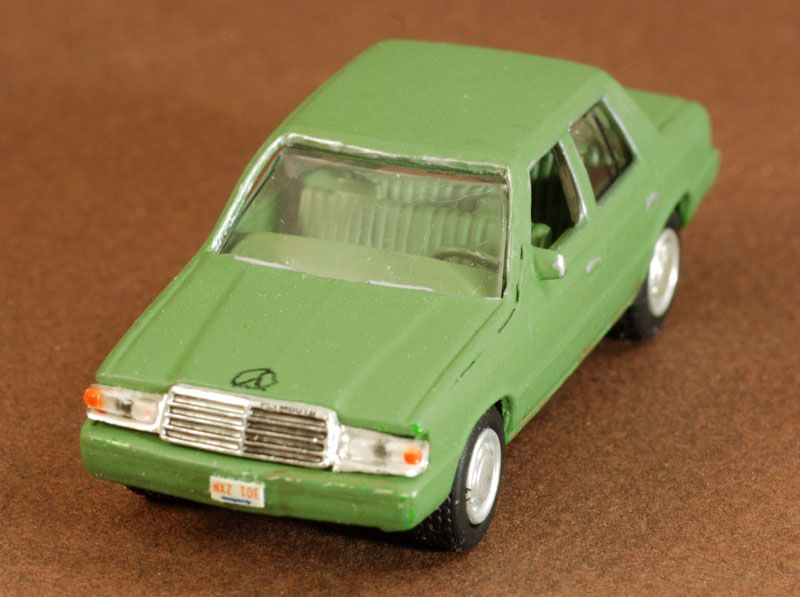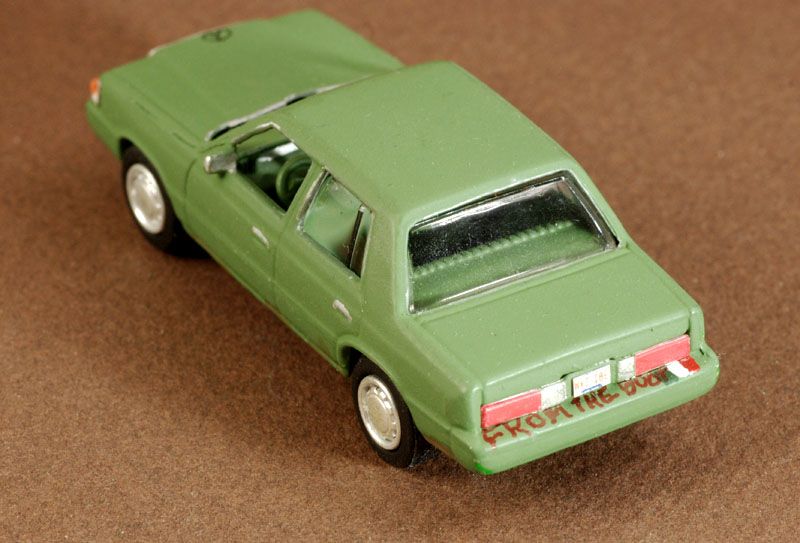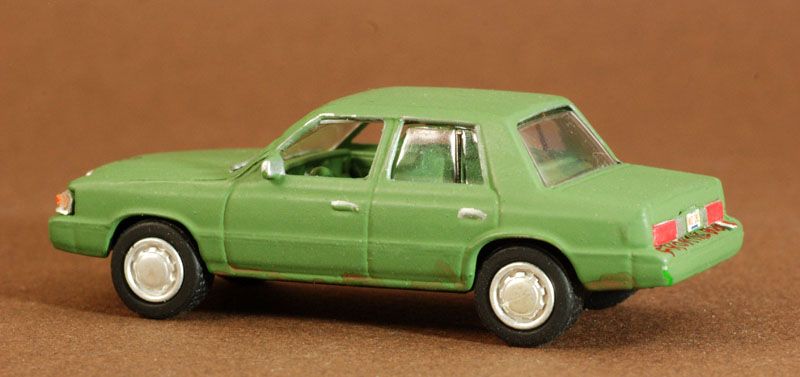 Edited by Foxer, 19 March 2013 - 04:40 AM.