This will be an early 60's style show rod in the vein of the Barris Emperor but with a more conservative body treatment. Lots of chrome, brightly colored paint and the obligatory tuck and roll interior with bucket seats. The work so far has been focused on getting the car down in the weeds and dialing in the stance. As the pictures below show, this required some radical chassis work, with a 3" Z at the rear,a wedge cut into the frame rails just in front of the firewall to lift the front crossmember and a shaved front axle and crossmember at the front. The front end lowering is so extreme I had to notch the frame rails to clear the front spring.
I'm sticking with a full sized grille shell to emphasize the ultra low stance and also installed a small rear rolled pan to bring the back end down. The car will have a chopped windshield and the motor will be a period show motor, either the hemi from the Li'l Coffin, or a Revell Parts Pac Cadillac, in either case with 6 '97's on top. For the moment the wheels and tires are from a Monogram Super Modified Dirt Track Racer unless something else catches my eye.
Thanx for lookin',
B.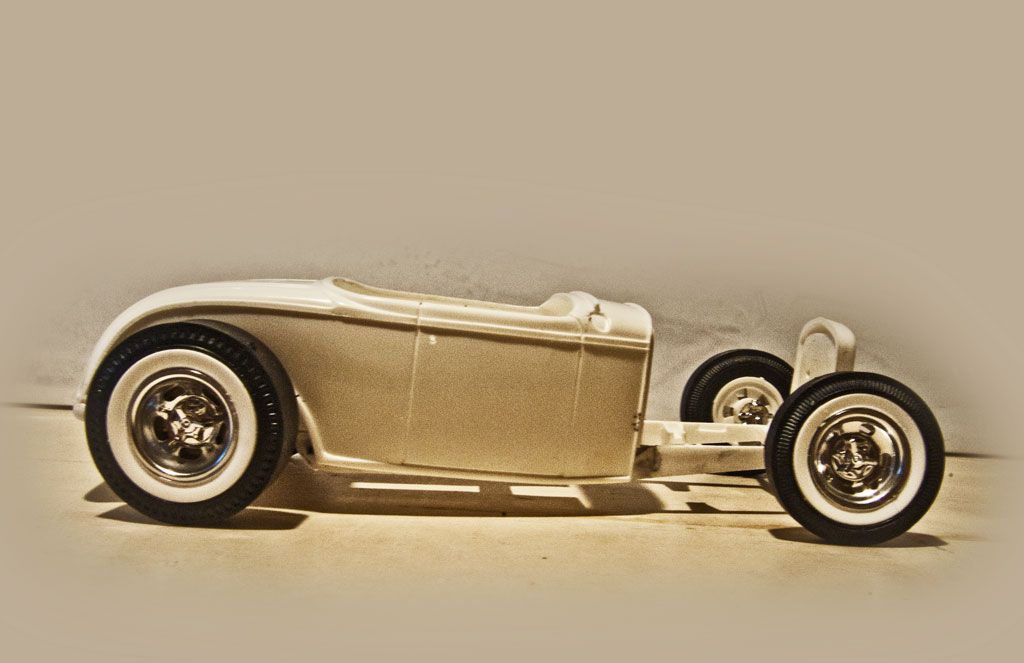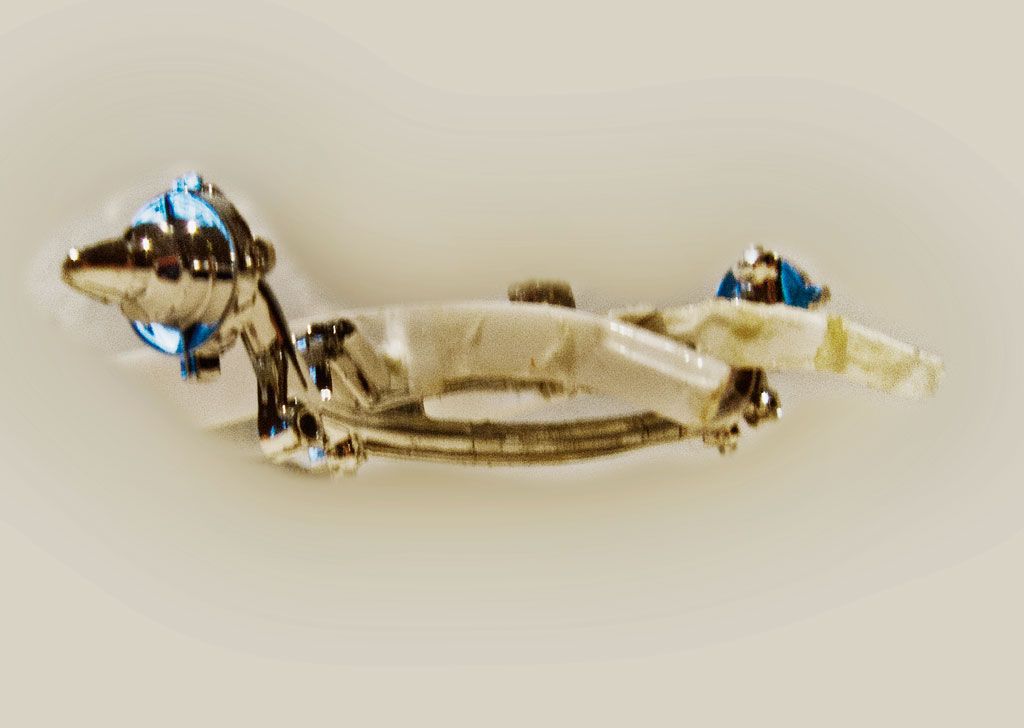 Edited by Bernard Kron, 09 April 2013 - 12:23 PM.