I have several long-term builds waiting for the weather and my available time to coincide for paint, so I've opened up a couple of fill-in projects, including this one that's been shelved a while.
This is a vintage Monogram 1/24 1930 Ford woody street-rod. It looked pretty good in the auction listing with a few other built-ups, but the seller simply threw it in a box with zero padding, and when it arrived, it was just parts.
What didn't self-disassemble during shipping was held together with gobs of tube glue.
After breaking the joints, I had this. A straight restoration isn't worthwhile due to the damage, but it can cetainly be saved.
First order of business was to set up the stance. The relationship of the tires to the fenders shown here is about as low as you can go in 1:1 and still steer, and have sufficient suspension movement. Look in the center of the wheels, and you see I'm establishing the axle center-lines with available parts. Stance is everything, and the suspension will be built to keep the design-stance exactly.
To lock it in, I made up temporary stands from 1/16" square stock.
I started the chop with a 1/8 inch cut (about 3 scale-inches) out of the windshield pillars, and followed by carefully cutting the side panels on the molded-in wood joints at the door tops and removing the same amount.
I adapted a '32 grille shell and hood, which had to be narrowed in the rear to fit the '30 cowl, slightly relocated the headlight, and had the first mockup.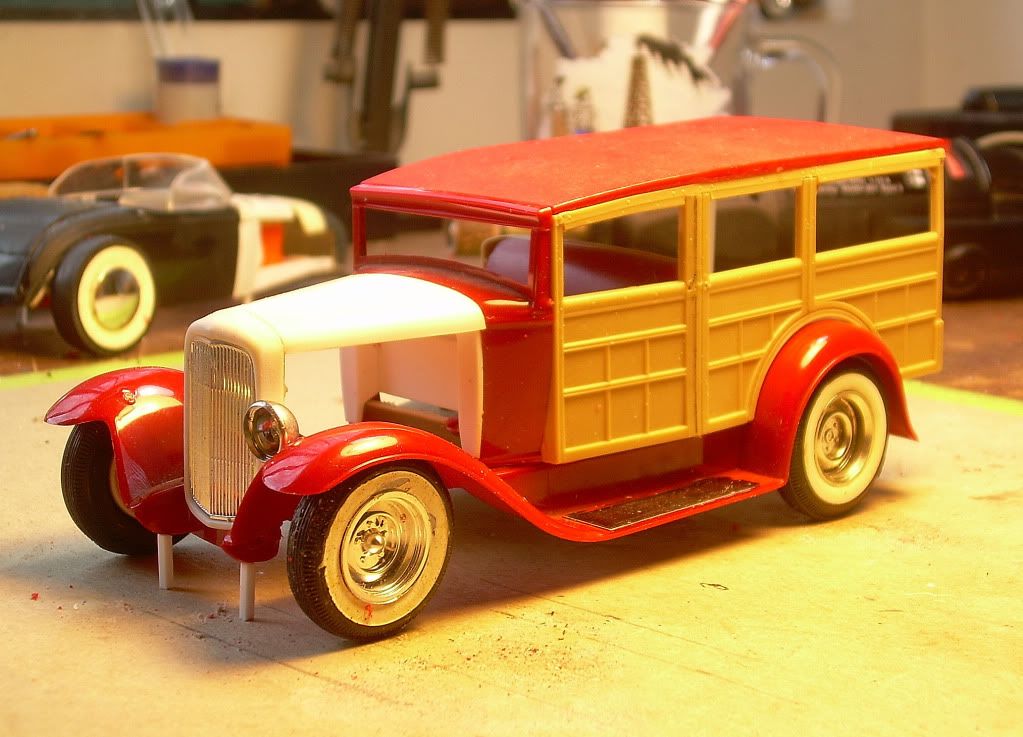 The 3 inch chop removes some of the 'old-timey-ness' of the profile and still allows plenty of headroom for a real car. Ride height is a touch higher front and rear than the original fender-mockup was, but retains some hot-rod rake.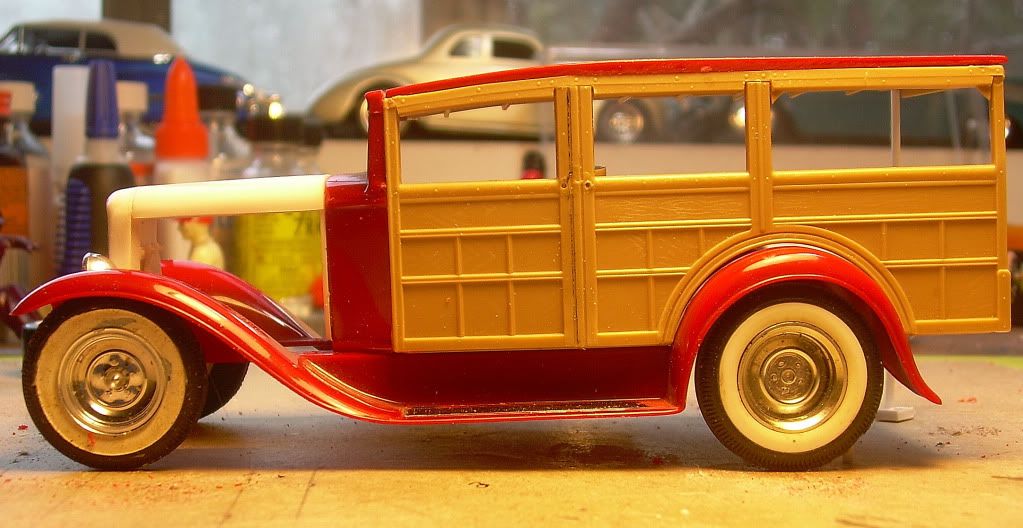 Edited by Ace-Garageguy, 18 March 2013 - 08:28 AM.