OK, made a little more progress this morning. And man, am I having FUN!
In our last update I had roughed in the dropped axle. This morning I made the radius rods, steering knuckles, and tie rod. Here we go:
I soldered a length of brass rod to a short piece of brass tubing. The tubing will be bolted to the frame rail.
Then I took a length of 1/4" square brass tube. After carefully planning my cuts & holes, I cut away eveything that didn't look like a steering knuckle...

Here's both knuckles cut & cleaned up
I also had to make a tie rod assembly. Sorry Bill, it's not adjustable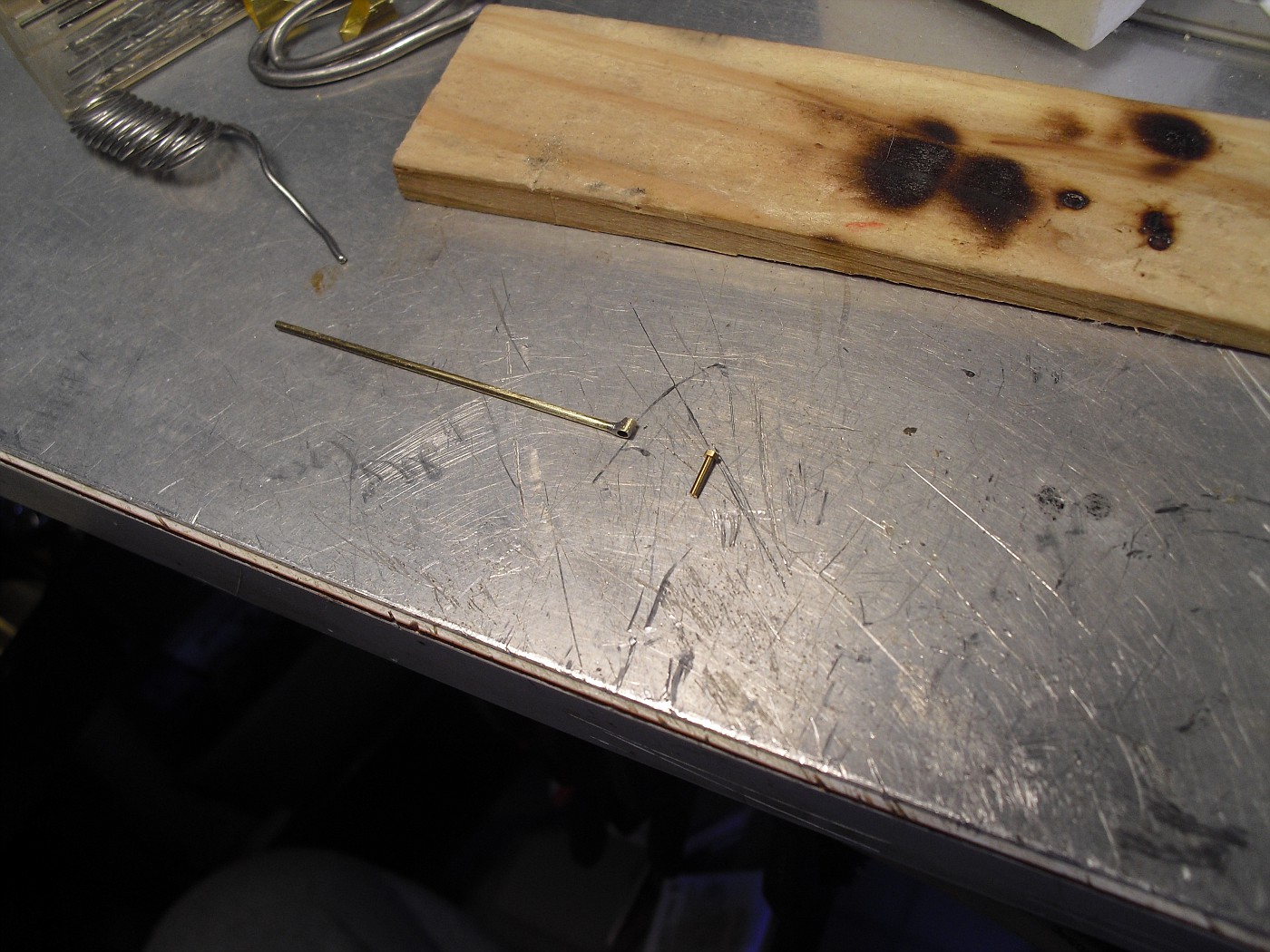 Here's the axle mocked-up w/ straight pins. RB Motion .062 bolts will be used.
Hopefully I'll have her up on her paws tomorrow. Then we shoehorn in the engine, and start detailing it.
To be continued.....