Our club is having a convert a convertible night in May, so you can make a kit thats never been produced as a convertible into one, or a convertible thats never been a hardtop/coupe into one. So .......one that caught my eye online a couple years ago was a swoopy willys roadster.So since  the only time I'd build something like this is for a theme like this here go's. Off with the roof (strangely enough  

   ) sectioned the hood and filled the hole.  the bit behind the seats is from the Old AMT 58 Impala (tounneu sp cover) severly sectioned then narrowed and seats are out of (I think ) the Revell 37 Ford coupe. Will  have at this stage , the Fuel injected small block chev from the Testors Boyds coupster.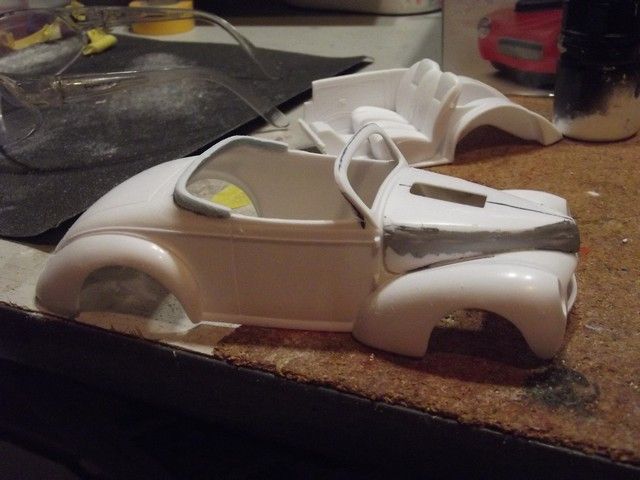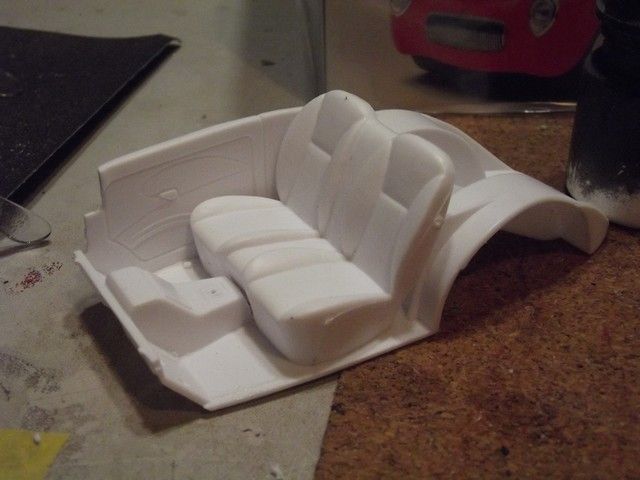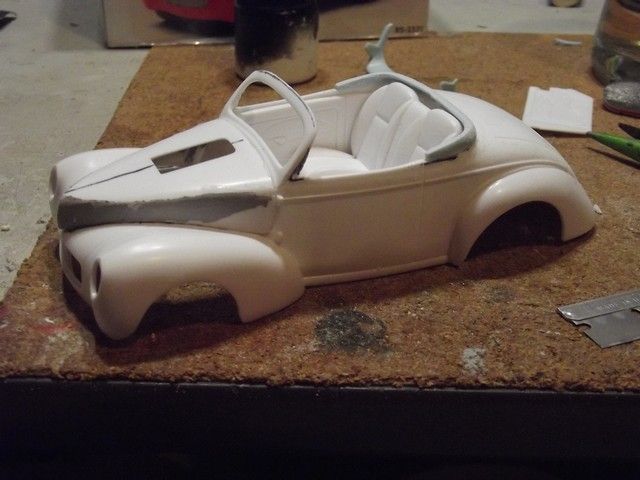 Once I'm happy with the area behind the seat tops ,I'll work on laying back the headlight area of the front guards for some carraera  headlights.