Yes it is another rubicon kit. But this one is different.
First off here is what a brute looks like.
I Started with the body and chopped it up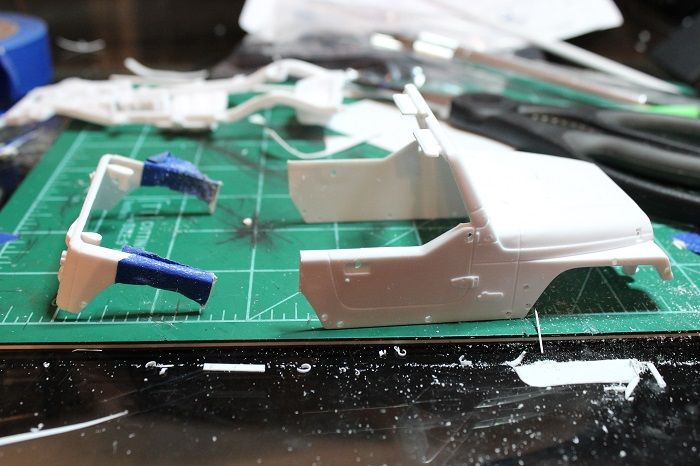 I then built the bed from scratch.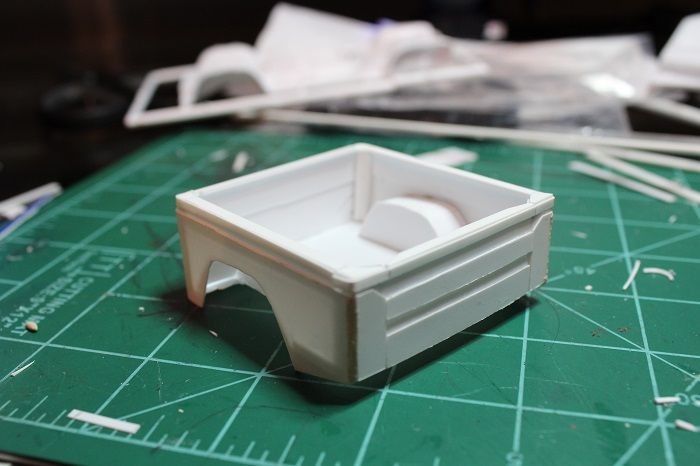 I then built up the back of the cab from sheet styrene, The roof started out as a cj 7 roof but i cut it up to fit.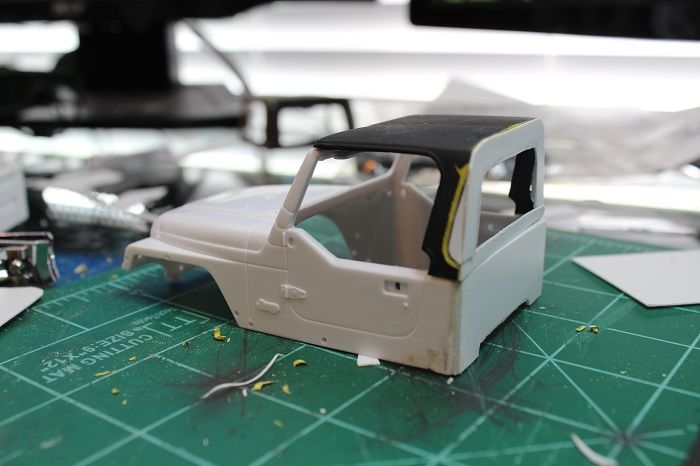 This is where I am now, I need to build up the doors to match the 1:1. I would also like to open the hood and throw an engine in there. But if I do that then I might as well Scratch build the frame. 
Does anyone have recommendations on size of styrene for the chassis?
Edited by deward, 02 September 2013 - 04:53 AM.