heres just a look at where i do all my most building ! anyone else have there own little area that it all goes down at ! I would love to see if i have to much or not enough LOL!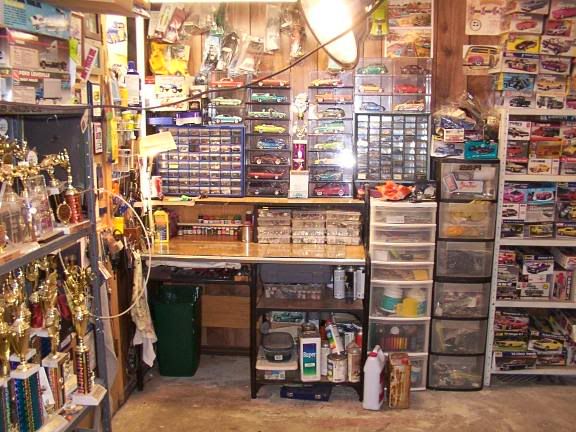 and a look at the Minidreams Inc. work shop !
Let see what you all got !