Talk about your Org. issue kit that was in need of the trash can.......
BUT i couldnt Throw it out! i said lets fix it!! heres the pictures so you can follow along
heres a before Picture
Time consuming but i was able to fill and file the gaps so they all lined up to what you see here
Heres the start of the work on the interior tub opening that was the man problem with the kit when it was built,After carfefull trimming of the passenger side interior tub i was able to save the top of the door and vent posts which were broken and stuck the to interior tub
After alot of work and sanding the sanding still goes on,mixed up some two part putty and let it flow into the cracks etc.heres how it looks after it was cured
Comparing the interior tub opening with an Org 1967 Impala Conv't on the right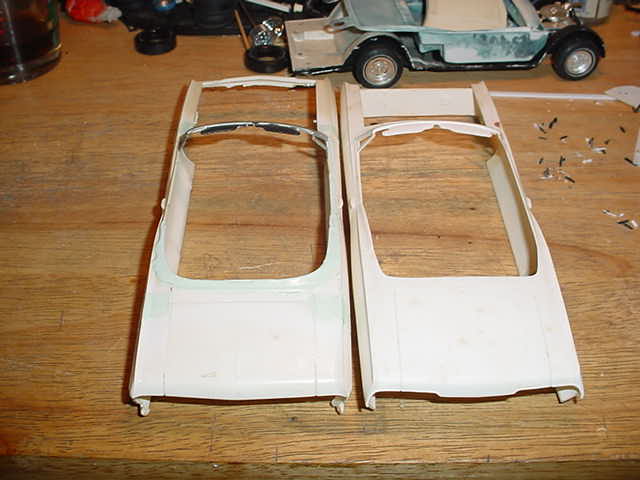 And here it is in color! may not be 100% perfect but looks 100 times better then the before...........color i shot thru my Airbrush (Paasche VL) color is Kiln red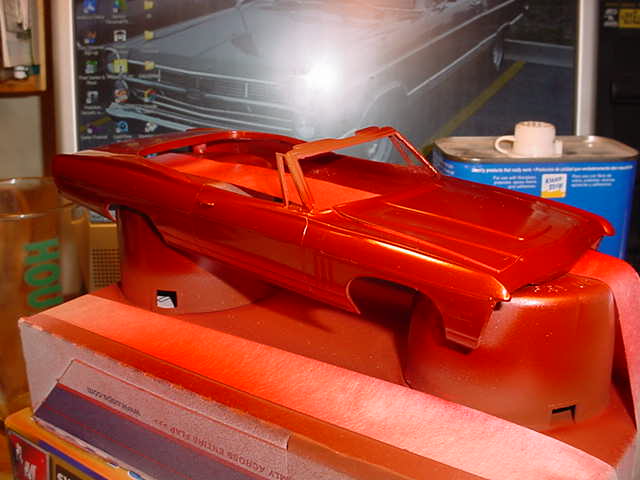 Thanks for following along and hope i got everyone up to speed,and sorry for the poeple that may have seen this before...............
i have quite a few of these restoration nitemares............More to come later.................