Started this in '06 and finished in '07. Uses MM Grabber Orange for the body, flat grey on the chassis, and had to watch the movie about six times to pick out extra detail. I use decals from two kits for the fender sponsers(kit only came with five).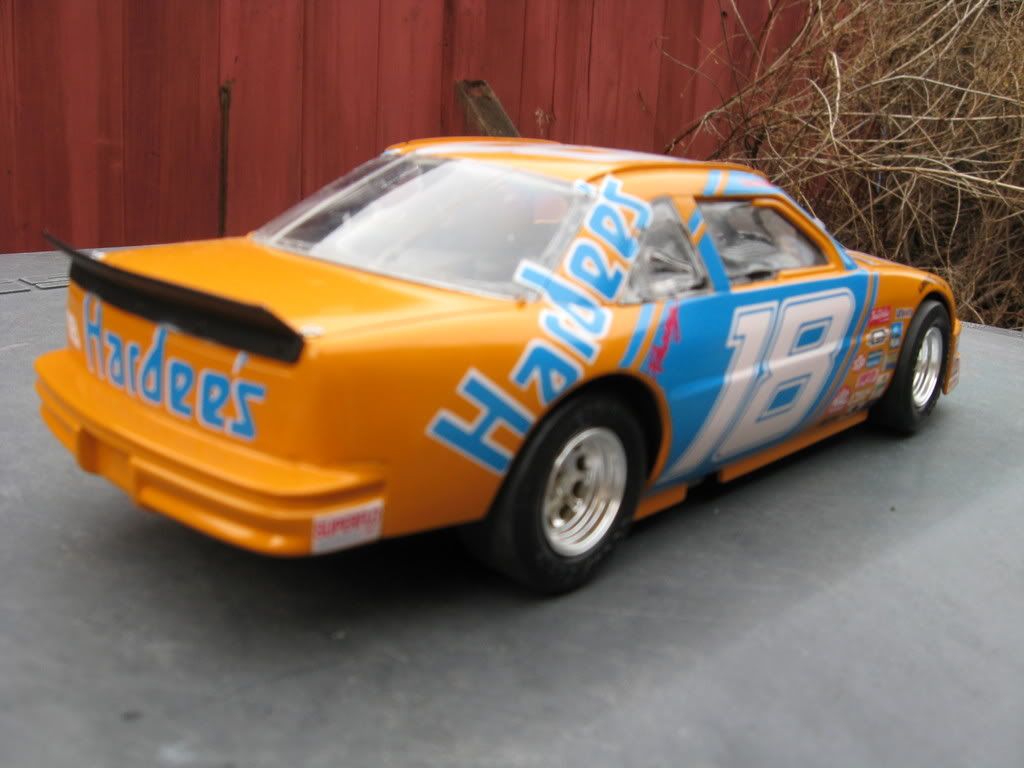 More pics to come after I get lessons on how to use my camera, my sister has to teach because its the same model she's had for the past year.
Edited by roadkill2525, 14 January 2008 - 08:59 PM.