To think I almost didn't go this year. I took just over 200 pictures. Most I have ever taken at one show. Registered cars numbered 4500, but I am sure their were more.
I did have one really cool thing happen. I was standing at the GM performance tent admirig the '06 Corvette Z06 Indy Pace car and a guy with a microphone comes up to me and asks me how many Corvettes paced the Indy 500, I started rattling off the years in the mic and got to 8. That was the correct answer and it entitled me to a ride around the fairgrounds in the one and only real Indy Pace car. WOW!! It was awesom to sit and ride in that thing. Here I am in the drivers seat after the ride was over:
Ismael eat your heart out!!
Here is the Vette:
Just so much to look at. Here is a small sampling. Hit the link for tons more.: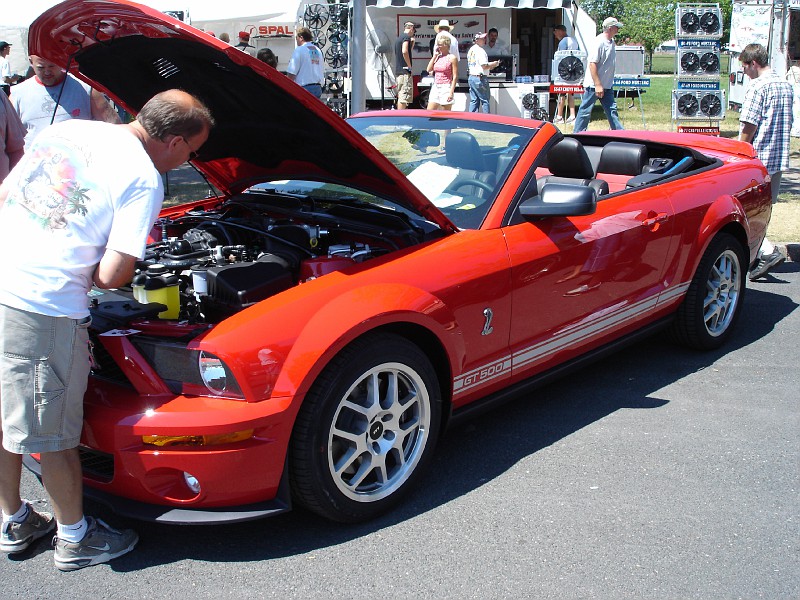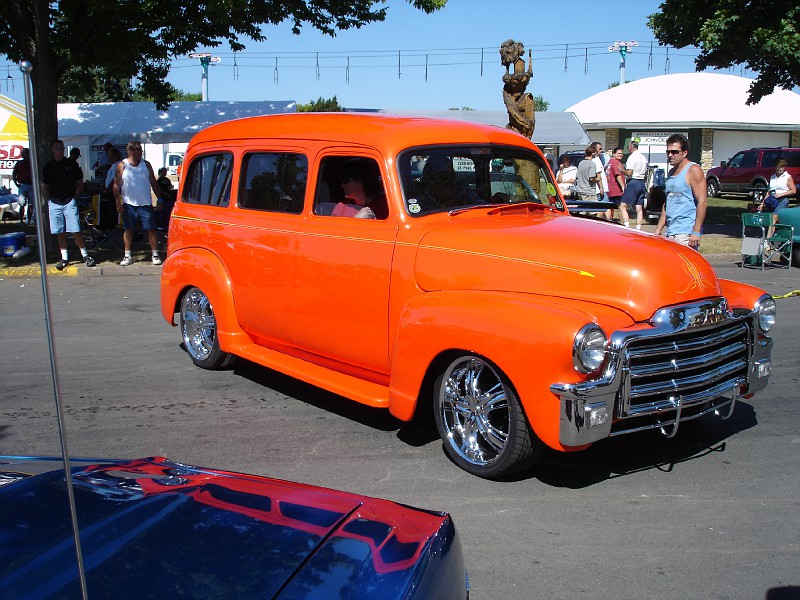 222 more at my
Car Craft Album
. Whooooo, I'm spent....
Chris