Now that the '38 Ford brush truck is done it is time to begin its companion piece. This time it is a smaller rig that represents one of thirteen such trucks that were purchased by the Massachusetts Department of Conservation after the no-name hurricane of 1938. In 1961 I worked that summer at Shawme Crowell State Forest in Sandwich, MA. There were still two of these rigs there. I actually got to drive one to a fire off Cape. Now both rigs are relics of history and a few random photos. This is a photo of one that is similar to the ones originally purchased. They were virtually identical except for perhaps the year of the cab.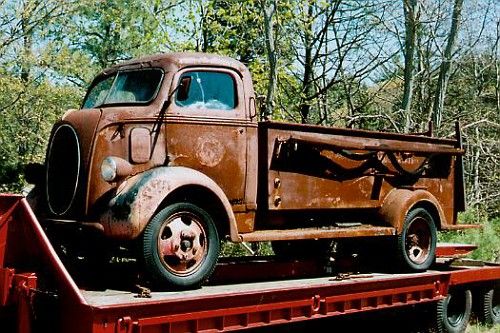 The frame is done in strip brass, soldered together at each flange. The springs are strip brass also with just the ends soldered together.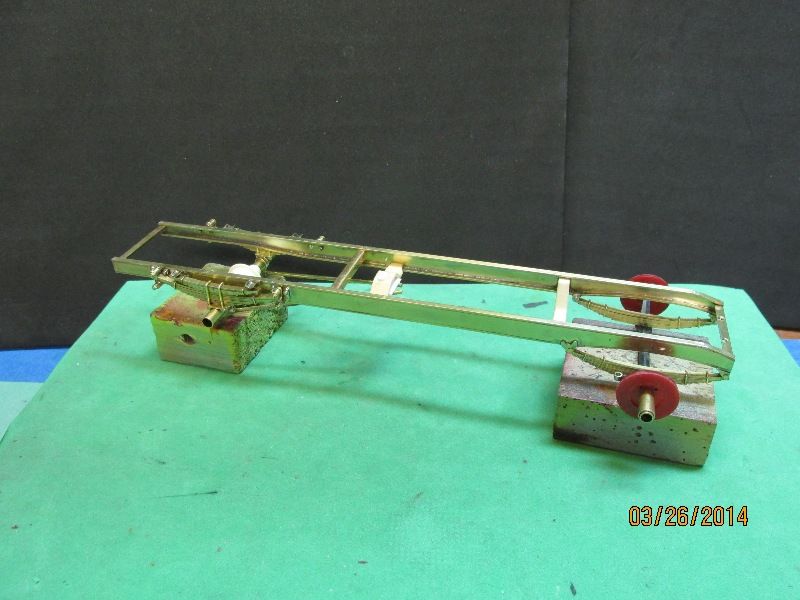 The cab is resin as are the tires and wheels, similar to the previous build. The grill was so bad however, I had to make up a new one in brass. Much better fit and will look good with the openings between the horizontal bars. The engine is from the Yat Ming open cab Ford of the same year. It has nice detail so it might as well be used.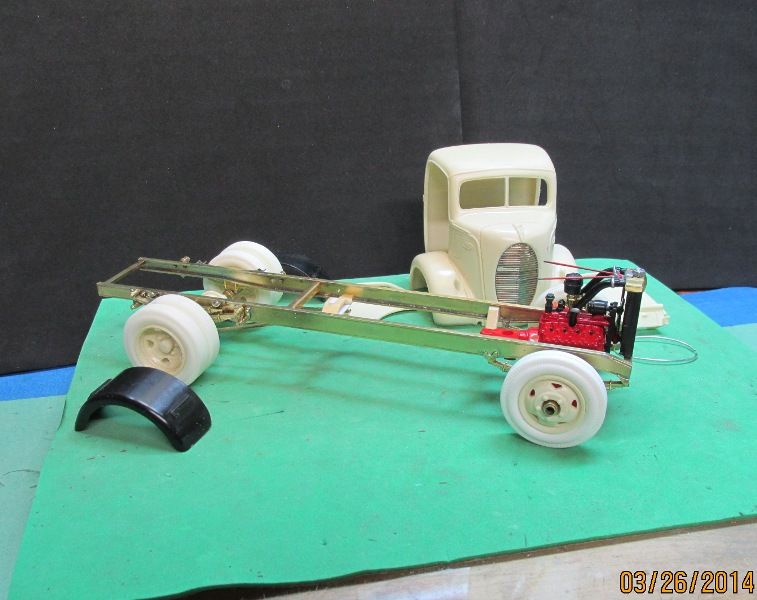 The cab has opening doors. I temporarily taped them in place but they will need to be hinged.