This is the main project on my bench right now. It is a replica of a friend's car. The actual car has a full C5 drivetrain. The model will not have the full modern suspension so hopefully he never turns it over.  ;-P  I've been doing a bunch of trimming and scratch building to get the engine set up like the original and the car sitting on the modern wheels and tire.
First I reorganized the accessories to match his setup.
The original kit setup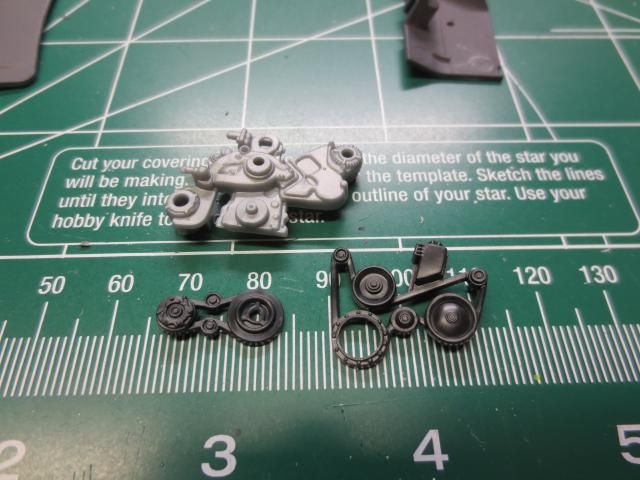 Moved and added some idler pullies and relocated the AC compressor.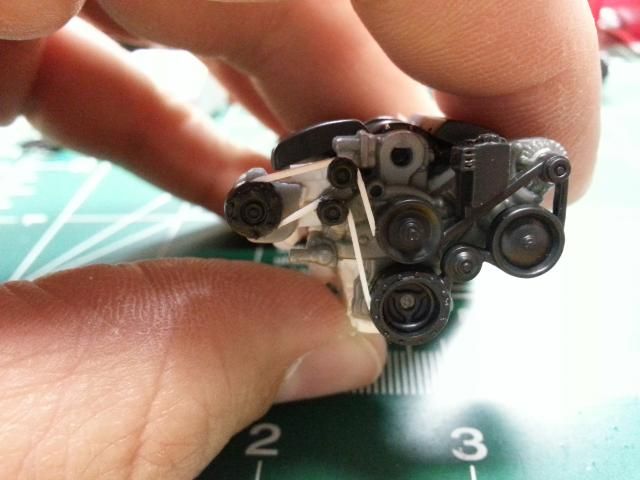 The pullies were held in place with tacky glue. New belts were made out of styrene strips. after the plastic weld set I carefully pryed the whole assembly off and was very happy everything stayed together!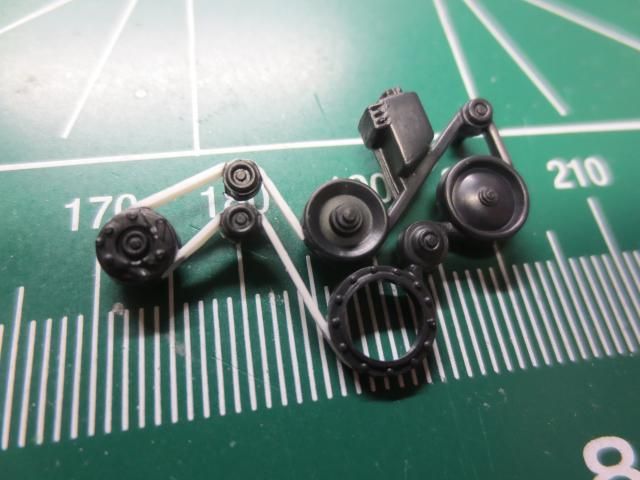 Test fitting the engine. Needed to take a little off the fender wells to make room for the new engine.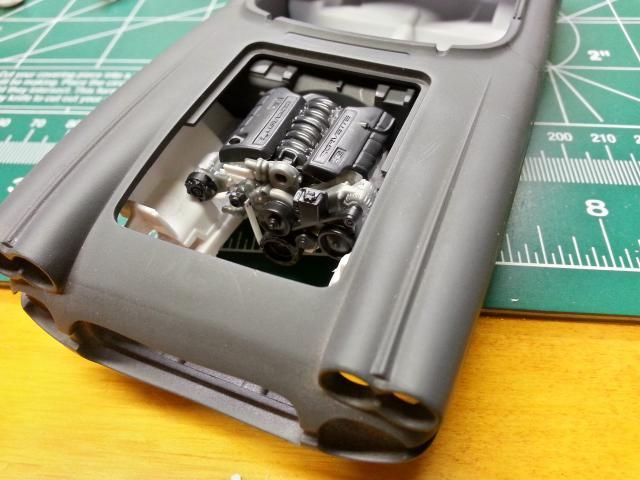 On the real car the AC accumulator is tucked in the fender so I cut apart some spare AC lines from a couple old S-10 kits and glued them together so they'll disappear just like the real ones.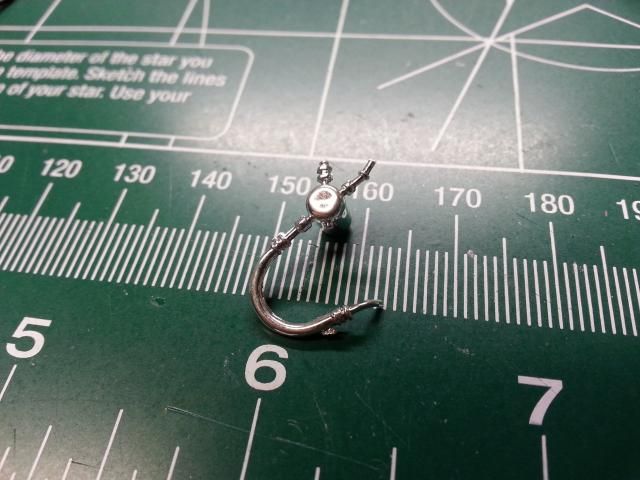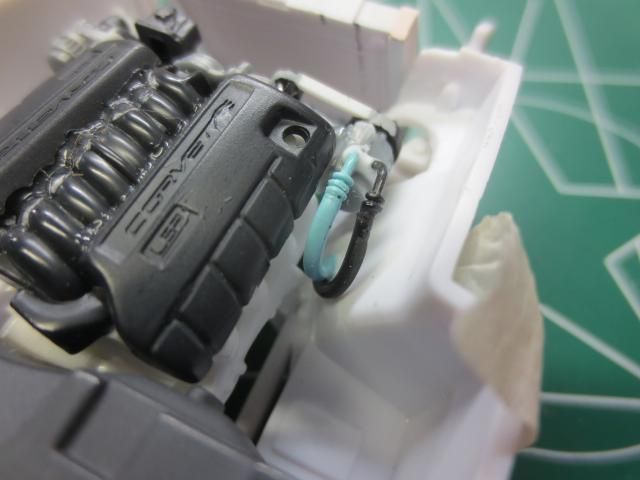 Bent the air intake out of solder.