A gentleman brought his model of the '55 Chevrolet Stake-bed truck I built for him @ 5 years ago by the shop for repairs. He dropped it and a few things broke off.
He asked if I could build a model of his brothers 1937 Chevrolet 2 dr "Humpback" Sedan as a Xmas gift.
​I told him it shouldn't be a problem, hardest part would be finding a '37 humpback sedan body.
I did find a resin '39 humpback sedan from Hendrix Resins. The biggest difference between the '39 resin body and the '37 was the "humpback" was missing on the '39. Got the dremel out and started carving, luckily the resin was fairly thick.
here's how it all went together: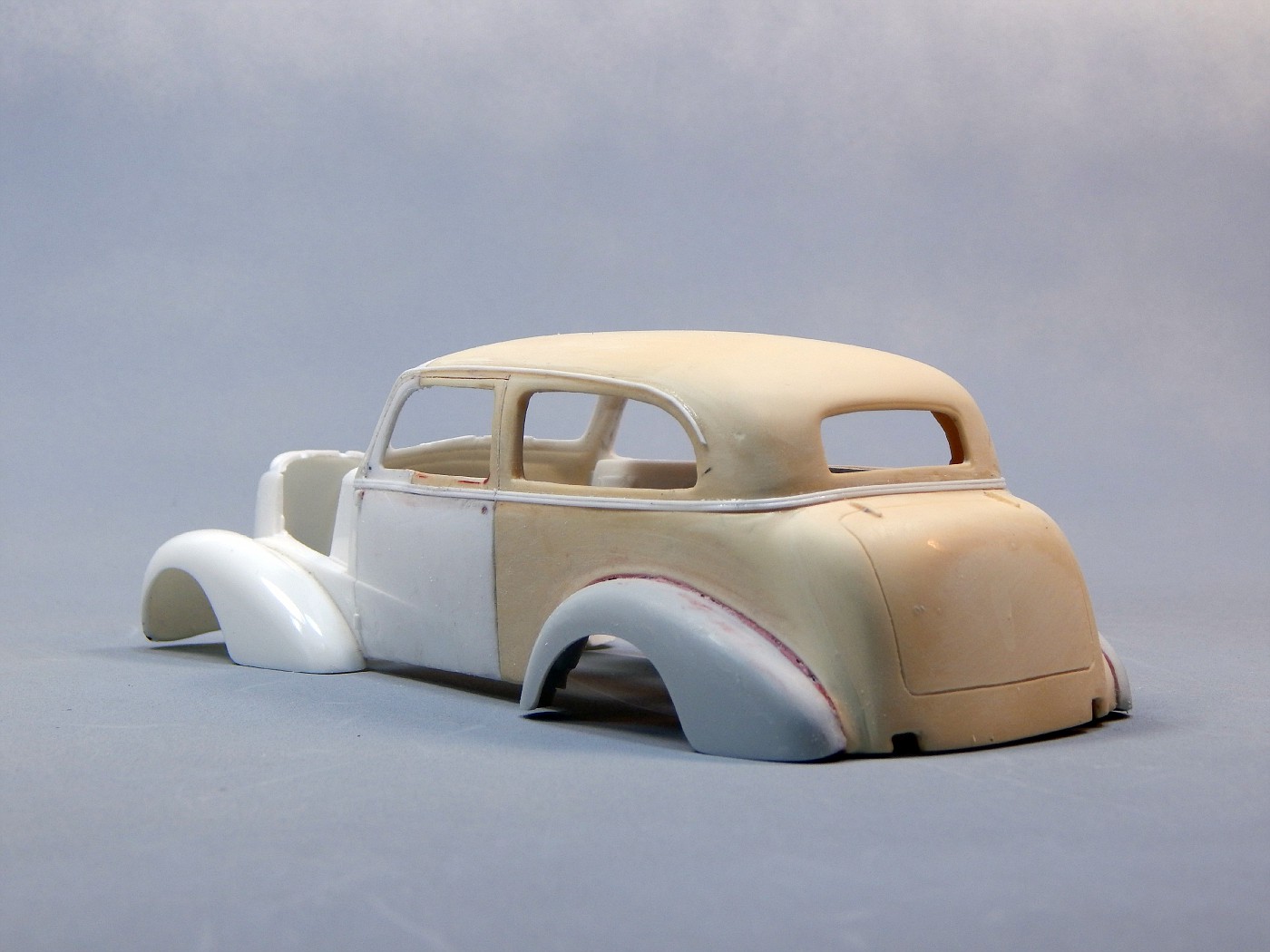 Powered by a small block Chevy with "Heartbeat" Valve Covers courtesy of Steve Allemand
Paint is Testors One Coat Fiery Orange
after completed, I did not like how the kick panels looked, so I modified them...kinda scary when playing with a finished model, but results were worth it.
Finished model: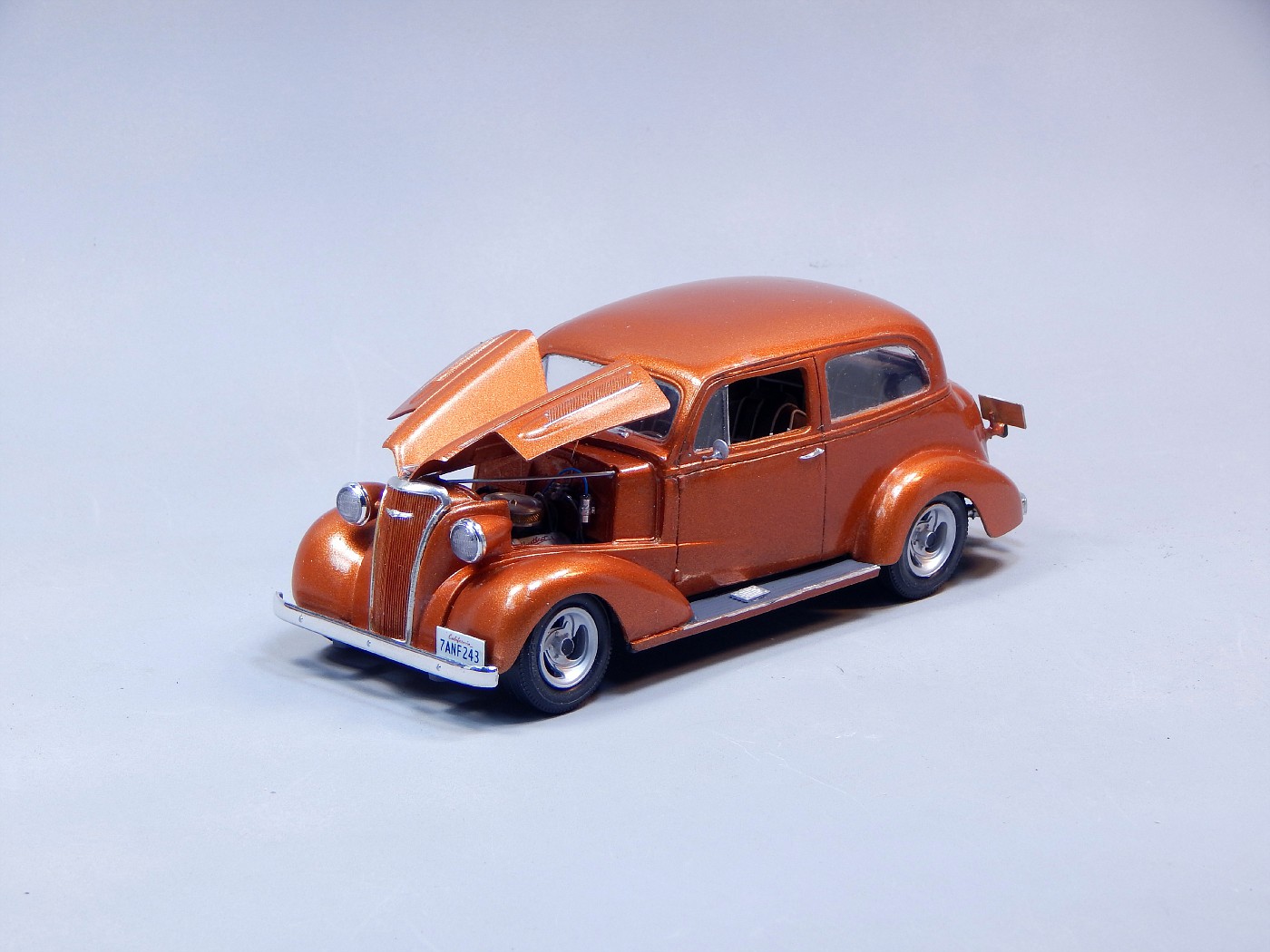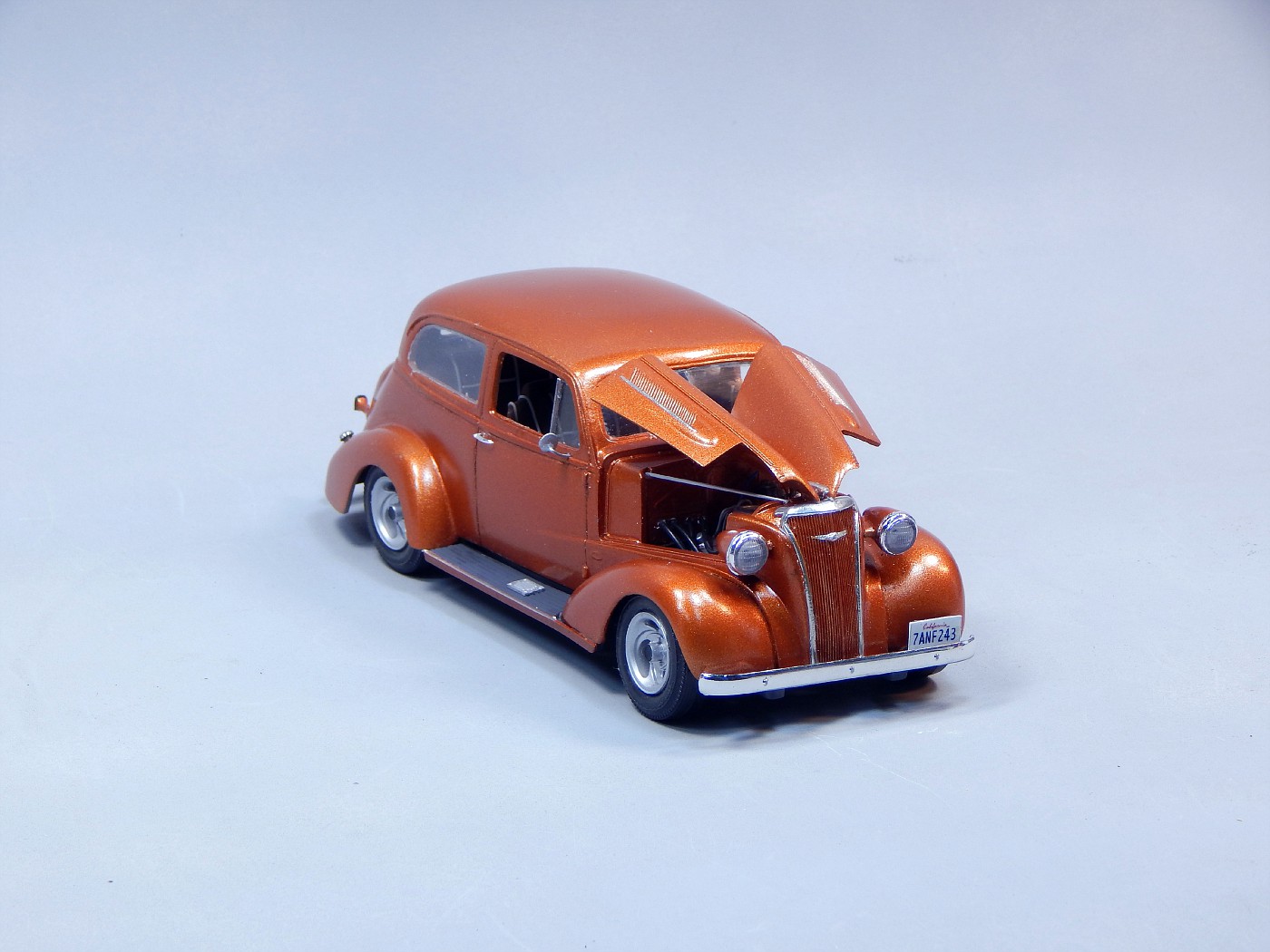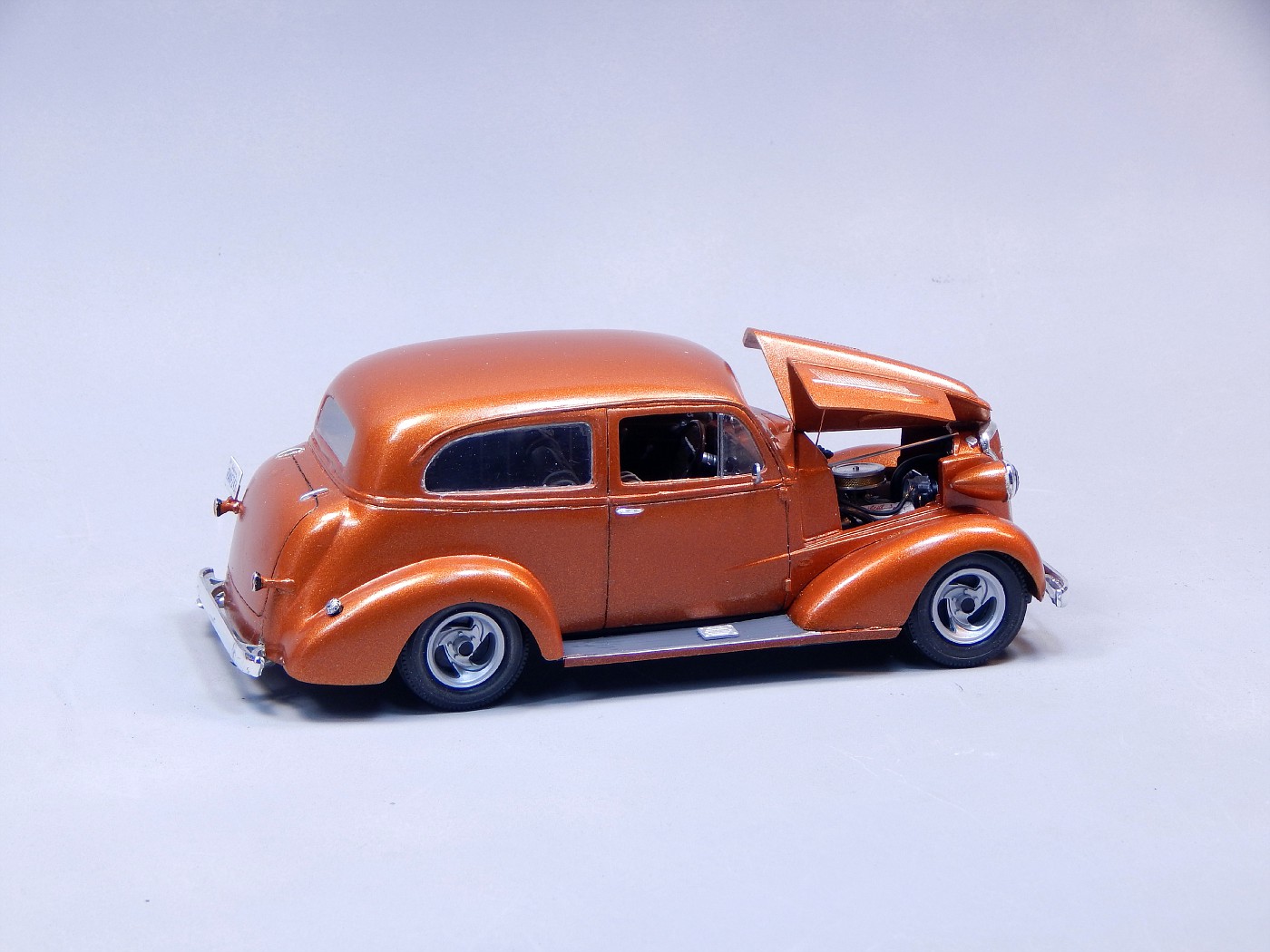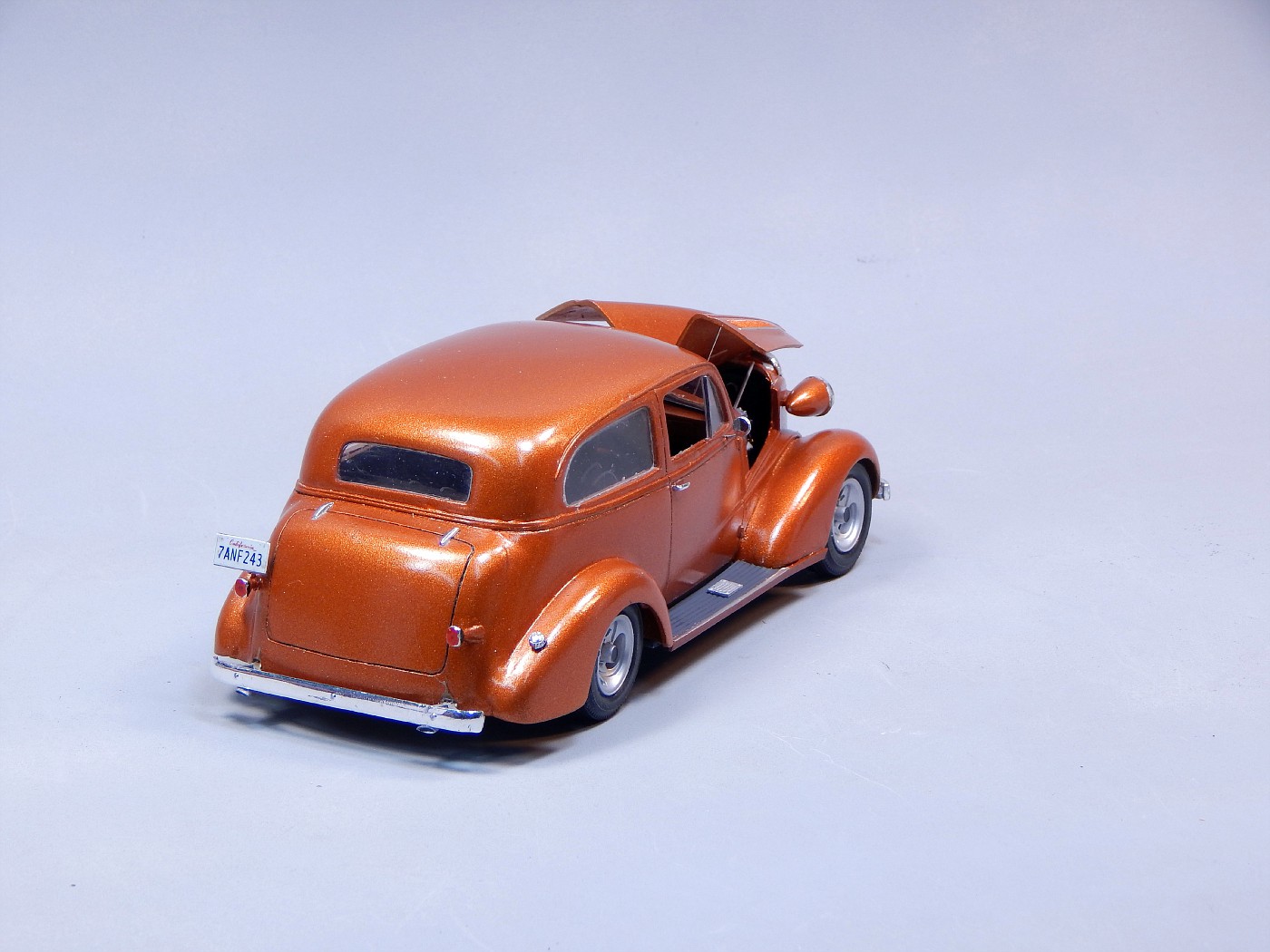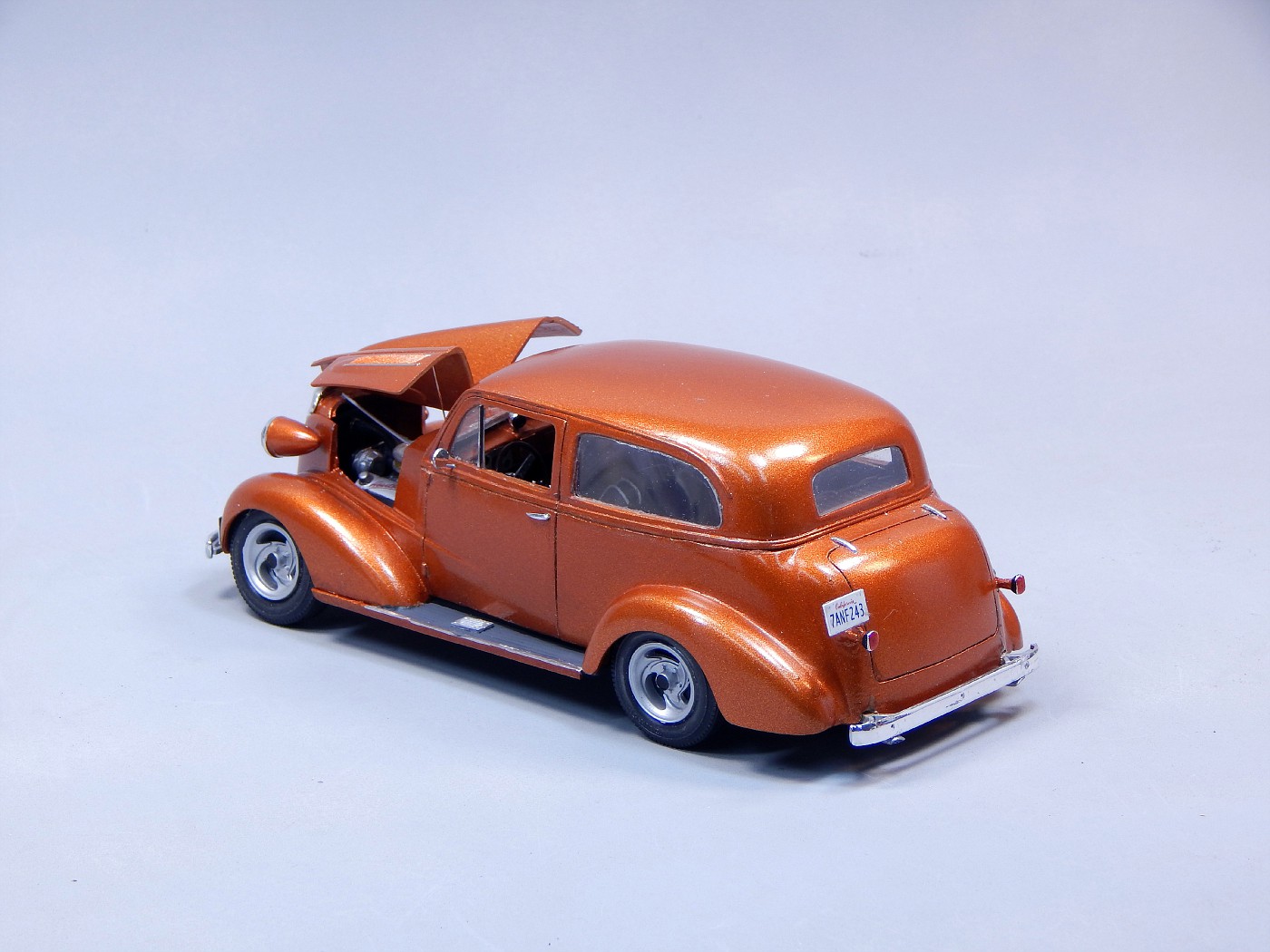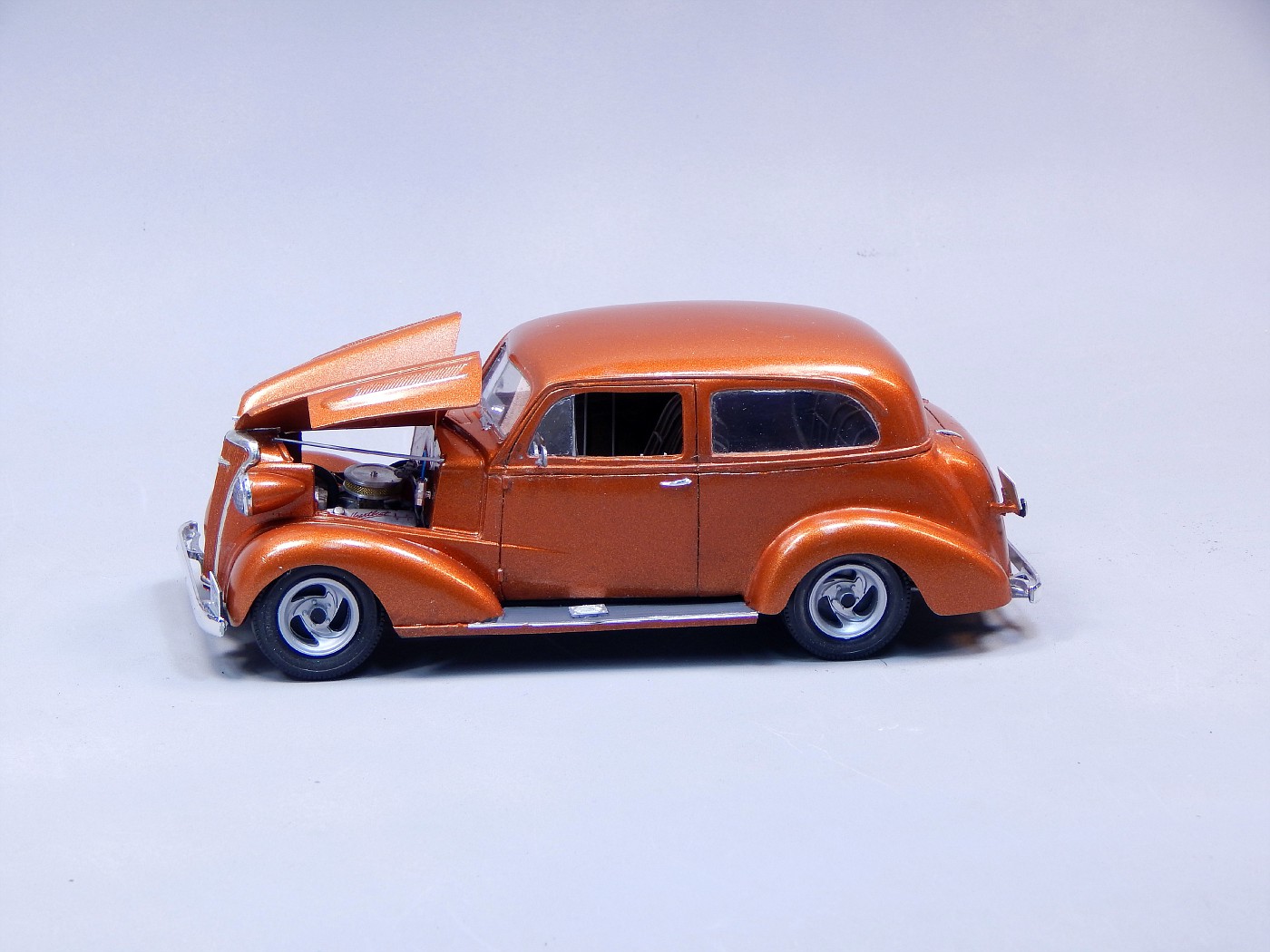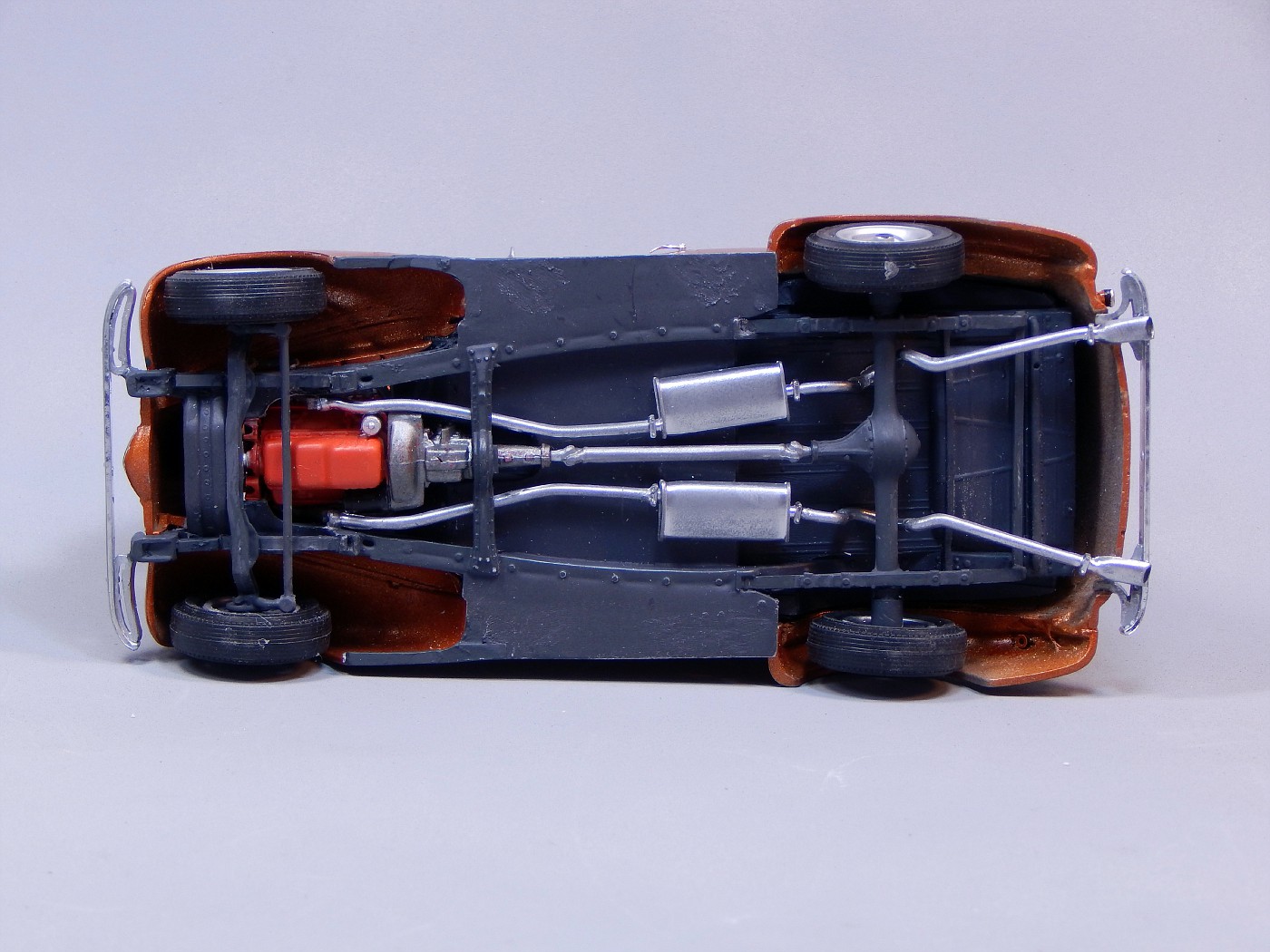 these photos were taken before I modified the kick panels...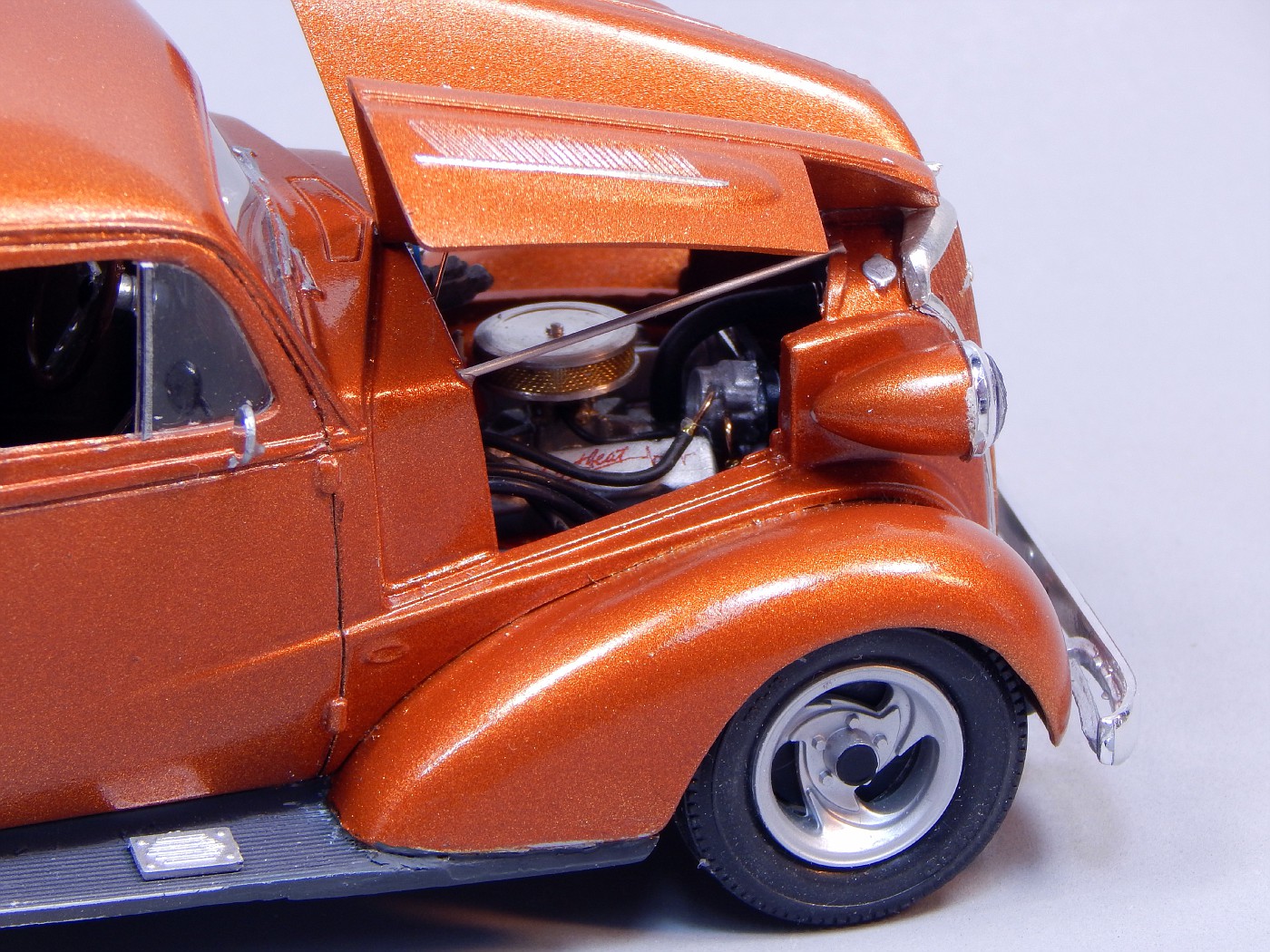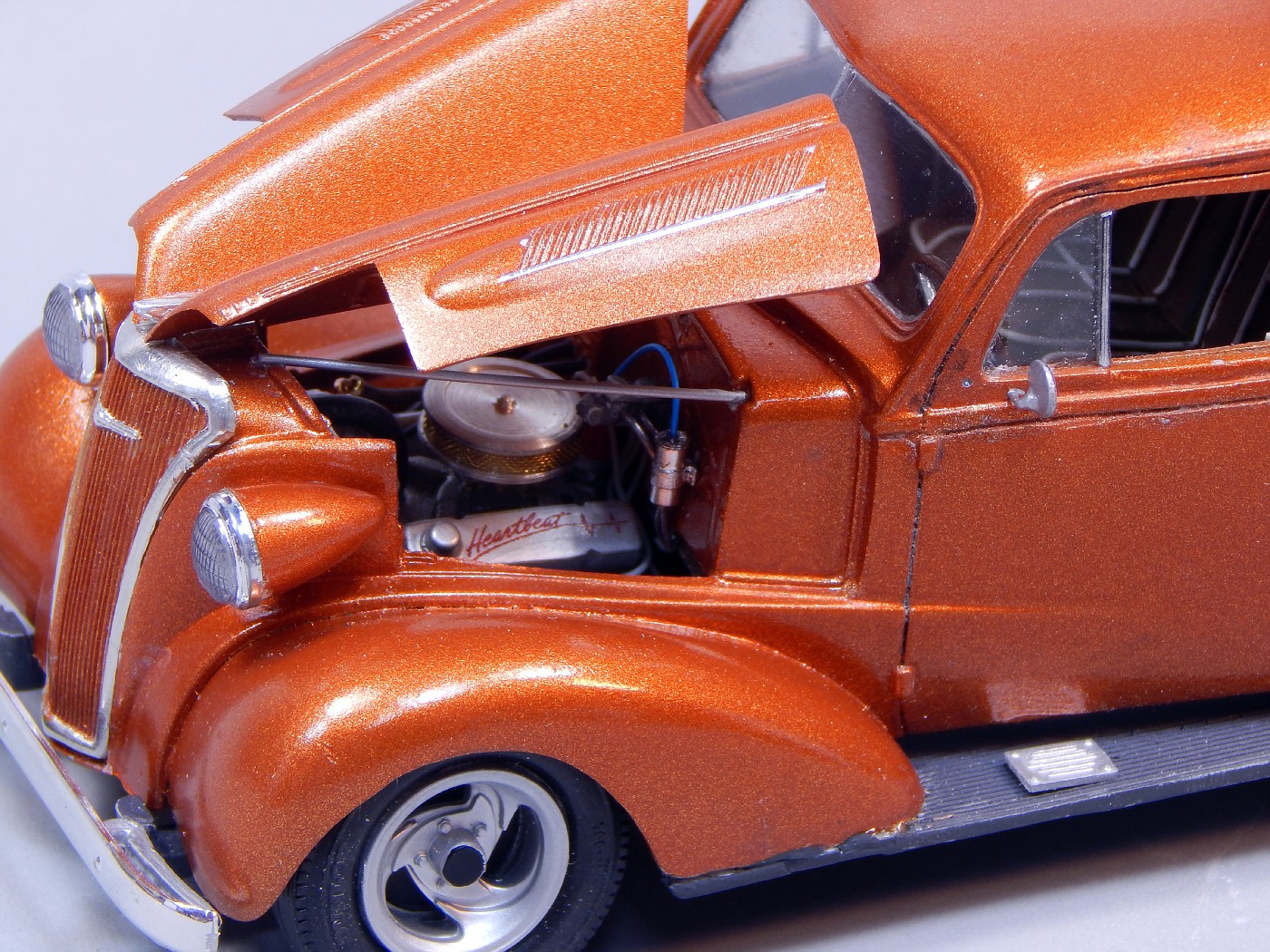 ​thanx for looking...