Thanks everyone!

Great job. Hard to believe its a 24 hour build.
Any pictures of the engine?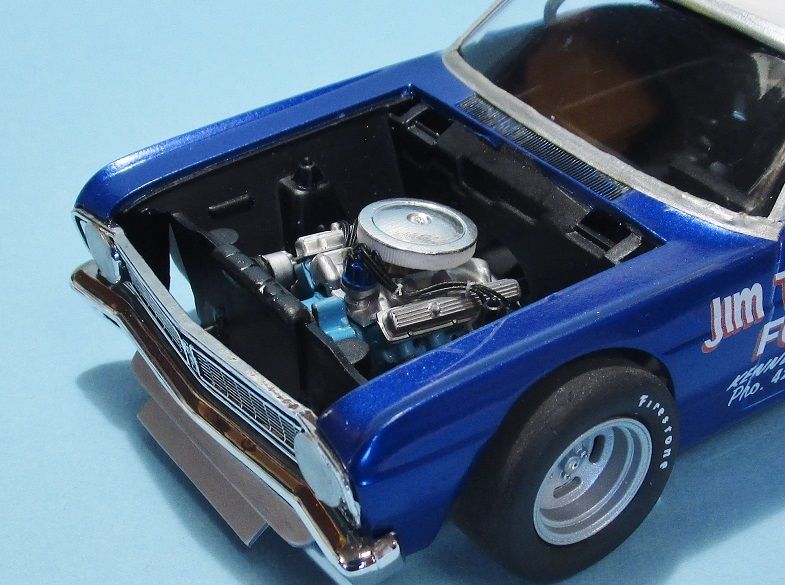 Nothing special there, all I added was a M.A.D. pre-wired distributor and an air cleaner from the parts box because I wanted the kit air cleaner for another project. It's not even Ford Blue....I thought I had some, but nope, I did not...went with AMC Big Bad Blue, lol.