I'm building this alongside my 67 convertible Camaro and using up another Revell 69 Camaro kit in the process.This one has a Dana hood I got from Time Machine Resin 5 or 6 years ago, I figured it's about time I build a Dana/Nickey around it. It will get some speed parts and 70's custom paint along the way. Here goes
Got a good stance with the 69 Camaro chassis, Revell big n little Blue Streaks and some Modelhaus Daisy wheels.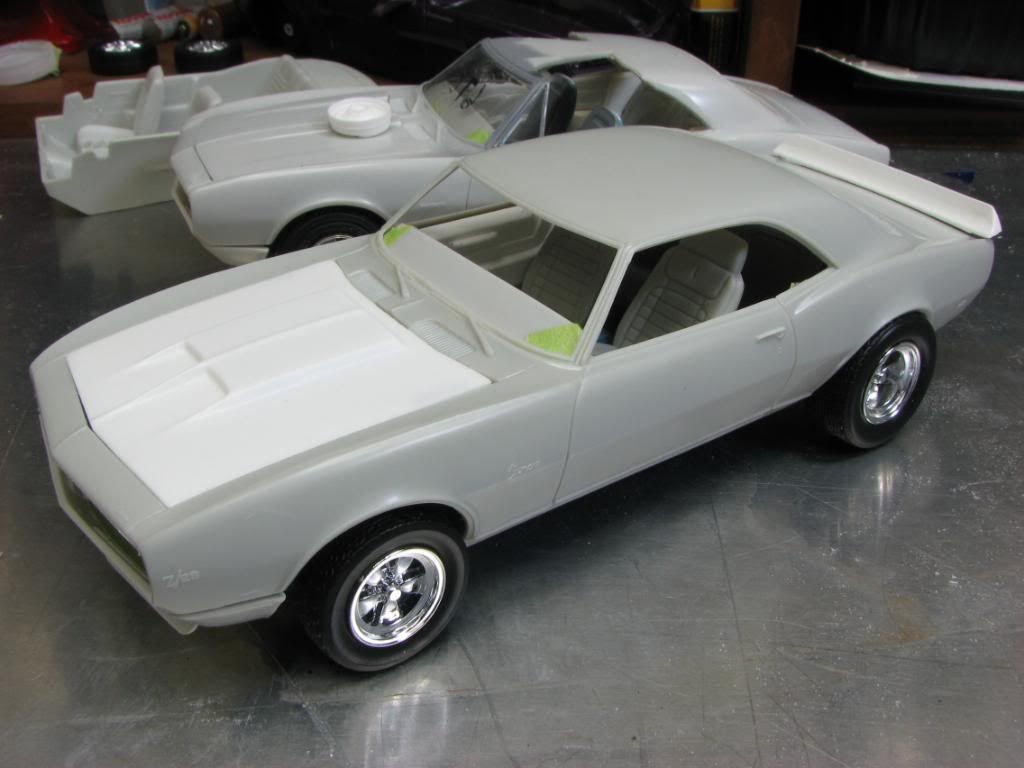 Interior consist's of a 69 Z-28 tub and console, 69 pace car door panels and the AMT 68 seats and dash. It should make for a accurate 68 custom/deluxe interior with a few mods to make it come together. Ignore the primed rear seat it's for my 67 convt. and the 68 kit tub is in the background waiting to have it's rear seat cut loose.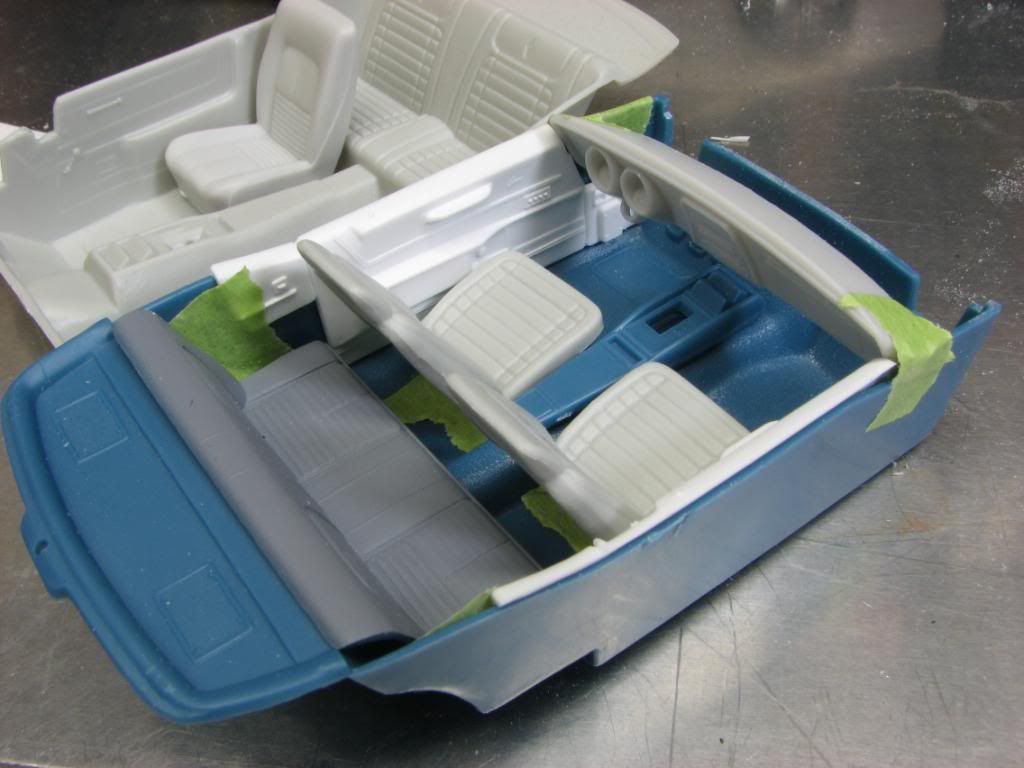 The firewall is 69 kit unmodified, and the fenderwells/firewall were cut from the 68 body to make room for the 69 parts.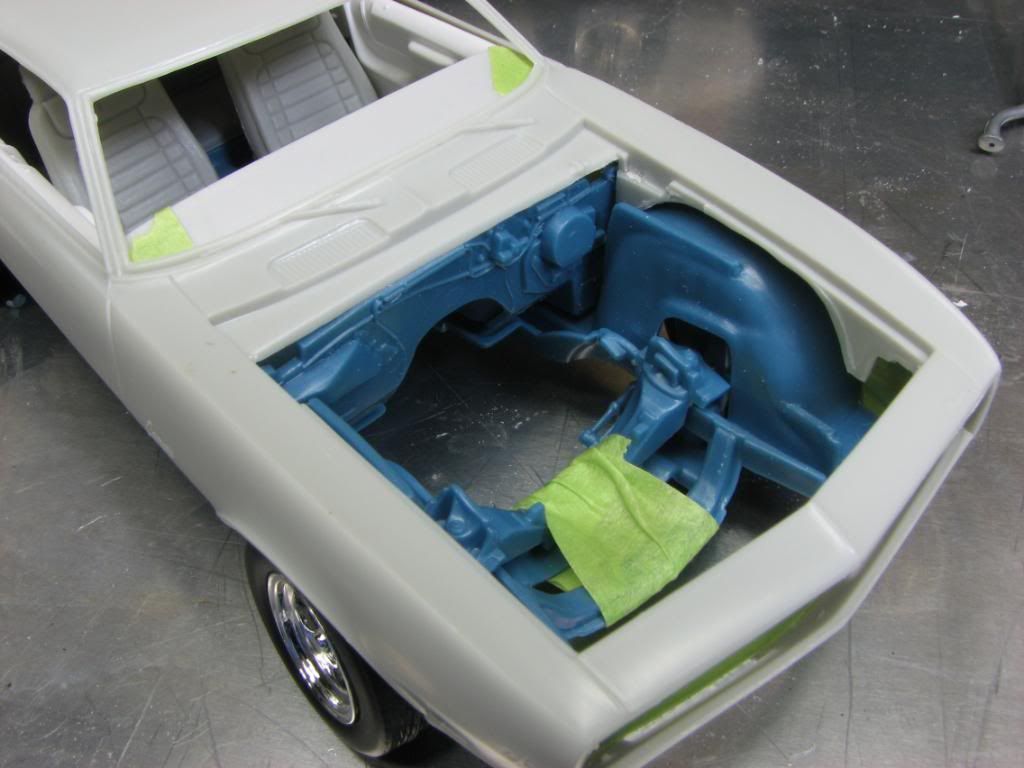 The fit of the 69 chassis still floors me. A little trim on the front corners to fit the splash pan, and even less work to get the rear valence panel to fit. Otherwise it locks into the body real nice.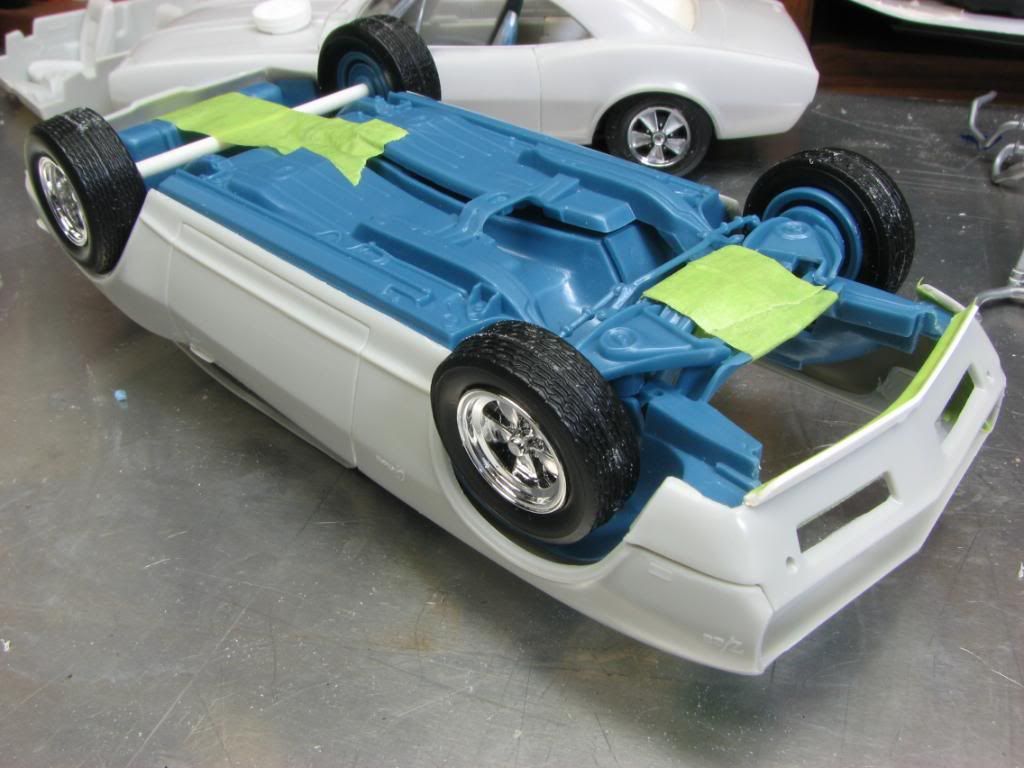 That's all for now, thanks for looking.