Okay, it's been more than a little while since I threw an update at you.  Time to work on this car was in short, short supply the last few months but even so, I squirrelled away a few minutes here and there.  These are the things I have more or less been working on.  I saw a local contest in 2.5 months is going to be a Shelby tribute so I figured if this thing should debut at any show, that would be the one.  This gives me motivation and a deadline, so maybe this one will be on the shelf soon...
I worked on creating a better looking radiator for her.
I started working with the doors.  Previously I had thinned them more to scale, now I needed to add the missing detail like the door frame.  Once it's in place and painted with a latch and working hinge, It should look pretty good.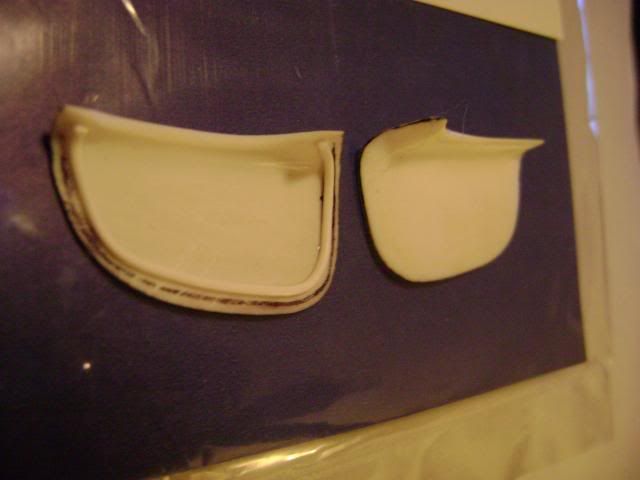 I then drilled and filed out the lower control arms to look more like the real car.
I did many other little things like the lip around the hood and trunk, cleaned up the firewall which will be skinned in aluminum, thinned down the front fender wells, created the water collector/fuel log, started workin on the footwell air ventilation tubes, fuel tank, deeper rear wheels, and test fit, test fit, test fit and maybe some more test fitting...
Engine bay so far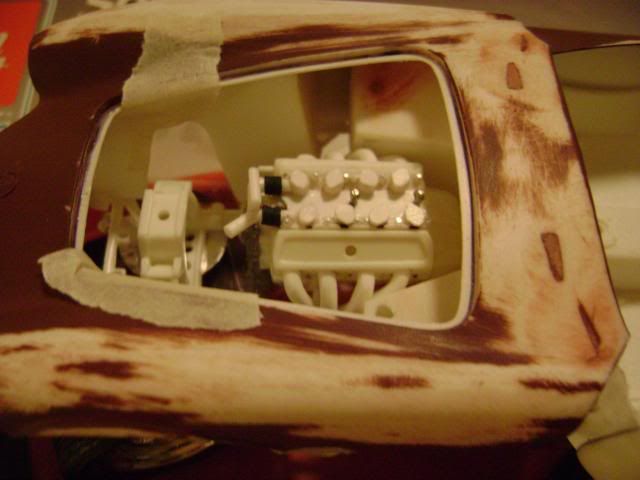 And couldn't resist a wheel mock-up.