I am building a model inspired by Bill Peratt's Pinkee built Chopped 3-Window Deuce Coupe as one of two Deuces that will appear on the poster for the Deuce Days in Scale Model Car Show that will take place in Victoria BC Canada Sunday July 24, 2016 in conjunction Northwest Deuce Days which happens every three years and has become one of the premier hot rod events. It attracts over 800 pre-1952 cars. Of those over half are Deuces. Once the Deuce Days in Scale poster is ready I will post more information on the model car show but first I have to build the models.
There are great portfolios of the real car at
http://pinkeesrodsho...e-window-coupe/
http://www.hotrod.co...932-ford-coupe/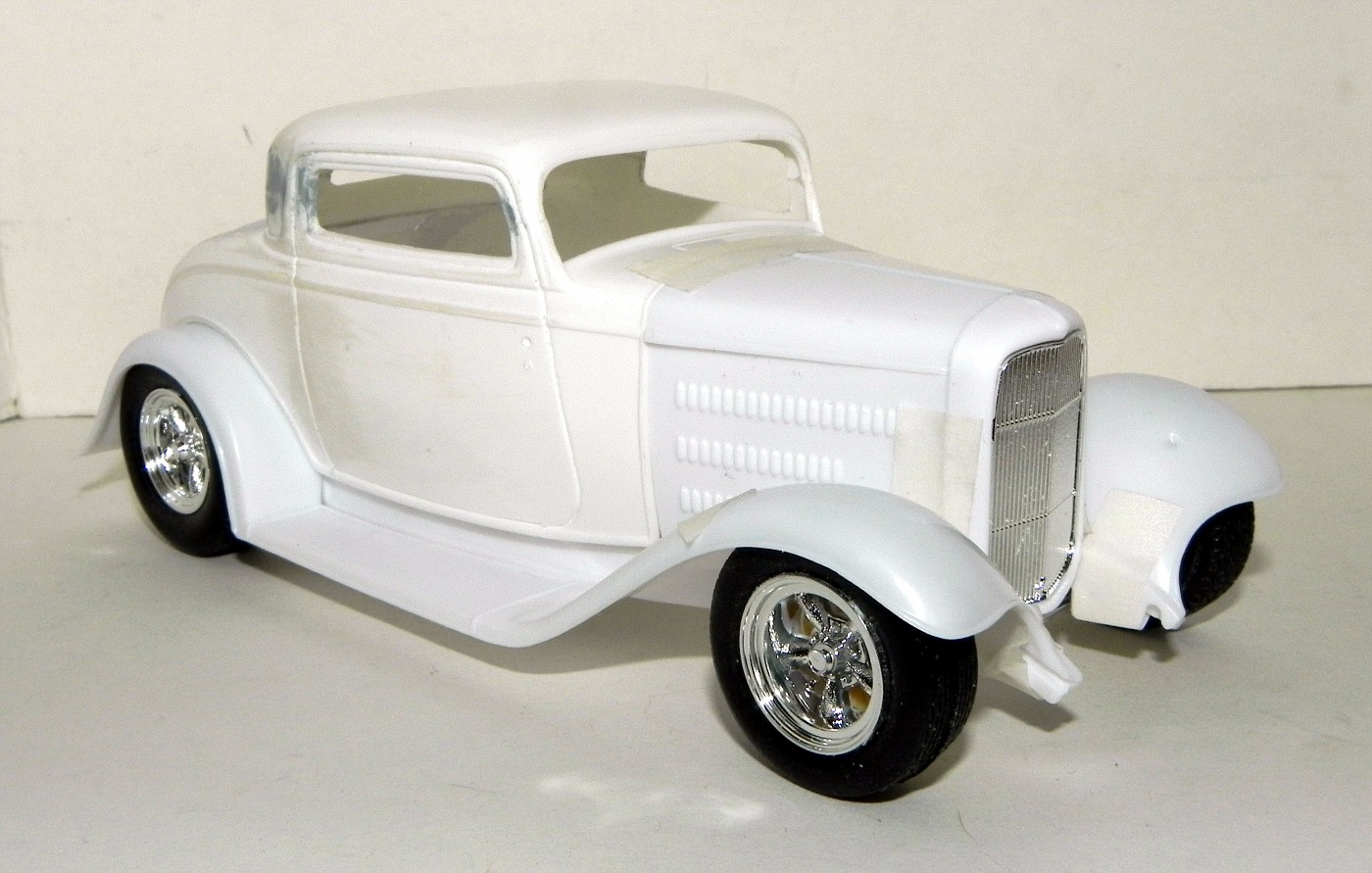 Hosted on Fotki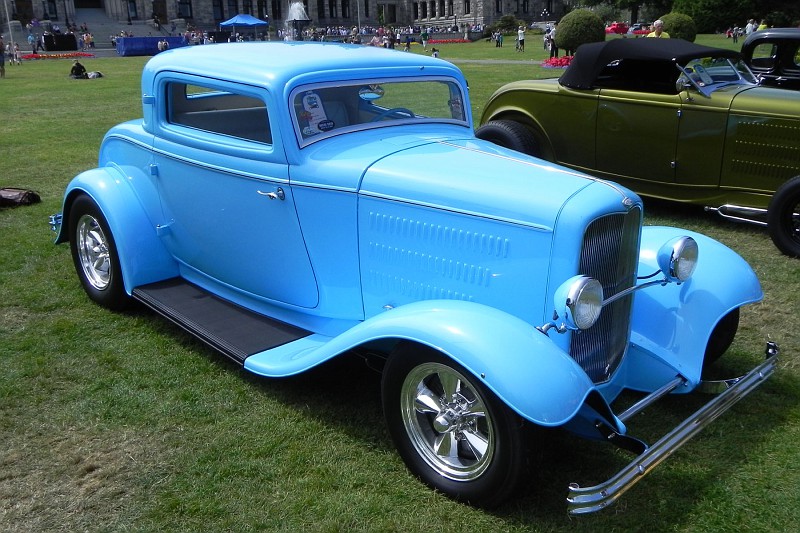 Hosted on Fotki
My model will hopefully resemble and be similar in many ways but I am not attempting to build an exact replica of the Peratt/Pnkee Coupe.
-         Top chopped about a scale 3 ½ inches
-         Louvered trunk lid from 5-Window kit, which was not a drop in fit. Had to adjust the curvature and fill the 3-W side seams
-         Buick style brakes from Custom Styling Studio
-         Grill shell and grill from Rat Roaster. Shell altered for chrome strip
-         Replicas & Miniatures door hinges
-         Firewall from Rat Roaster
-         Steering wheel from 5-W
-         Engine block from Rat Roaster, transmission and headers from an old Corvette kit, carbs from 49 Ford
-         Quick Change and carb trumpets from Double-T
-         Added pleats to door panels and seat 
-         I made a departure from the real car in that I did not incorporate a beam front axle as I am saving those for highboys where they are more visible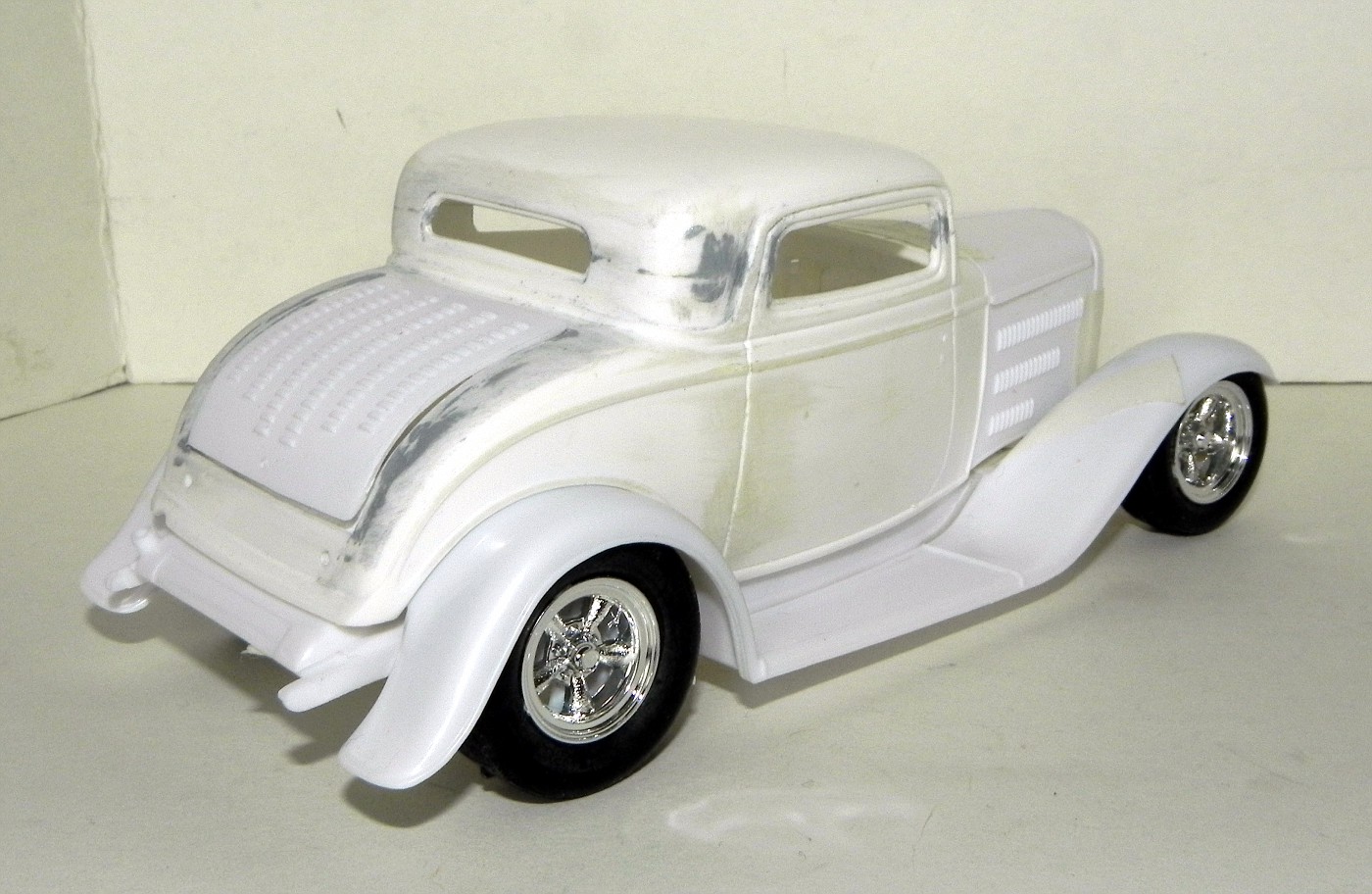 Hosted on Fotki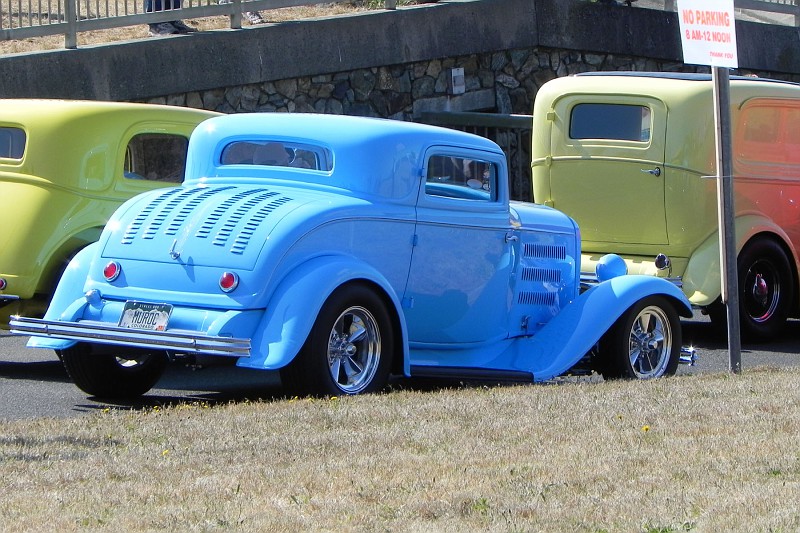 Hosted on Fotki