I just completed the AMT Parnelli Jones 1963 Indy 500 winning Agajanian Willard Battery Special Watson Roadster that was nicknamed Old Calhoun. I posted previously On The Workbench photos under
http://www.modelcars...topic=90890&hl=
I built this model for a friend who already had the box autographed by Parnelli Jones and now can get Parnelli to sign the model at the Pacific Northwest Historic Car Races on the July Fourth weekend where Parnelli is the guest of honor.
- The model was painted with Tamiya Pearl White and Metallic Blue
- Had to make up a template to paint the blue. Kit decals for red scallops not long enough so used red vinyl which still needs some work.
- Decals are definitely showing their age. The carrier had yellowed and was milky.
- It was a fun and interesting project and I am glad I got a chance to build this model.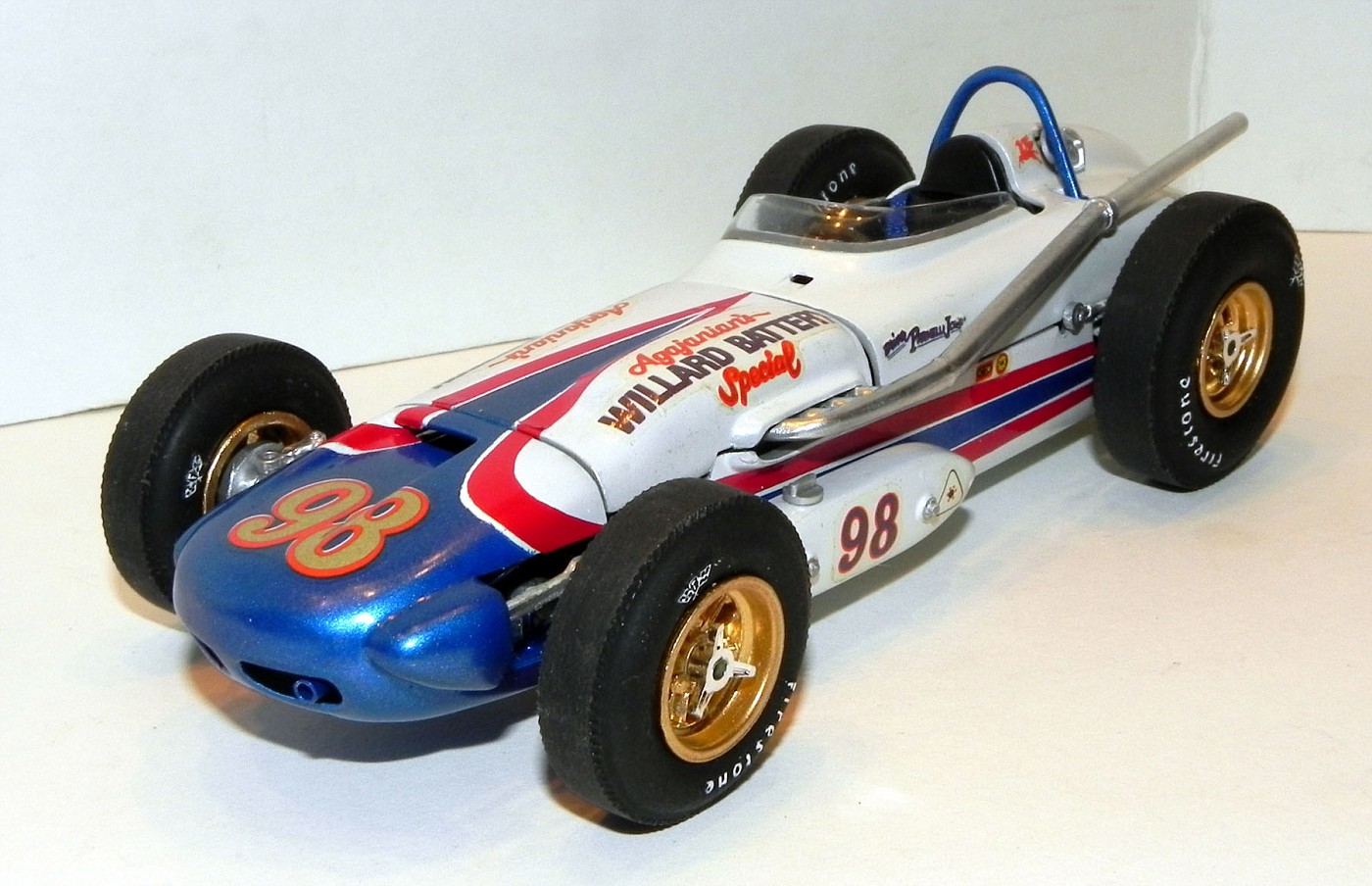 Hosted on Fotki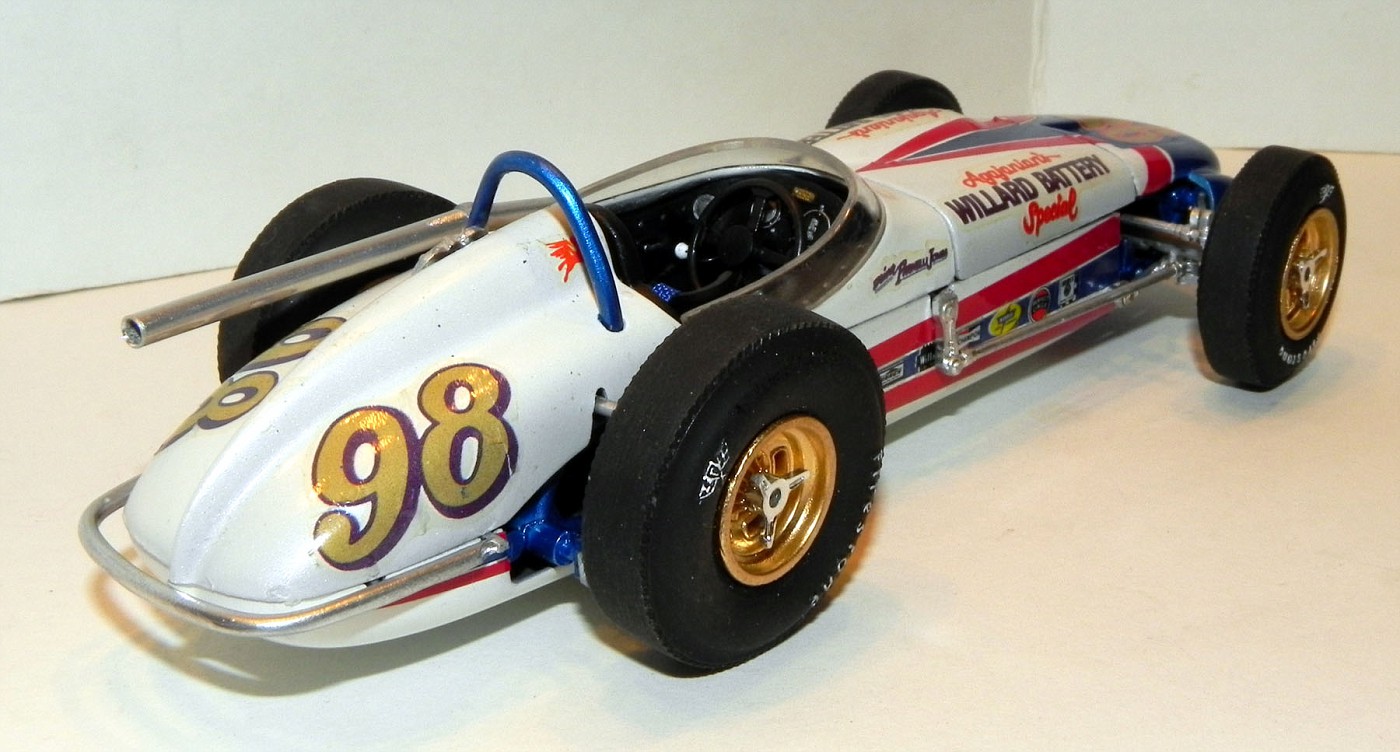 Hosted on Fotki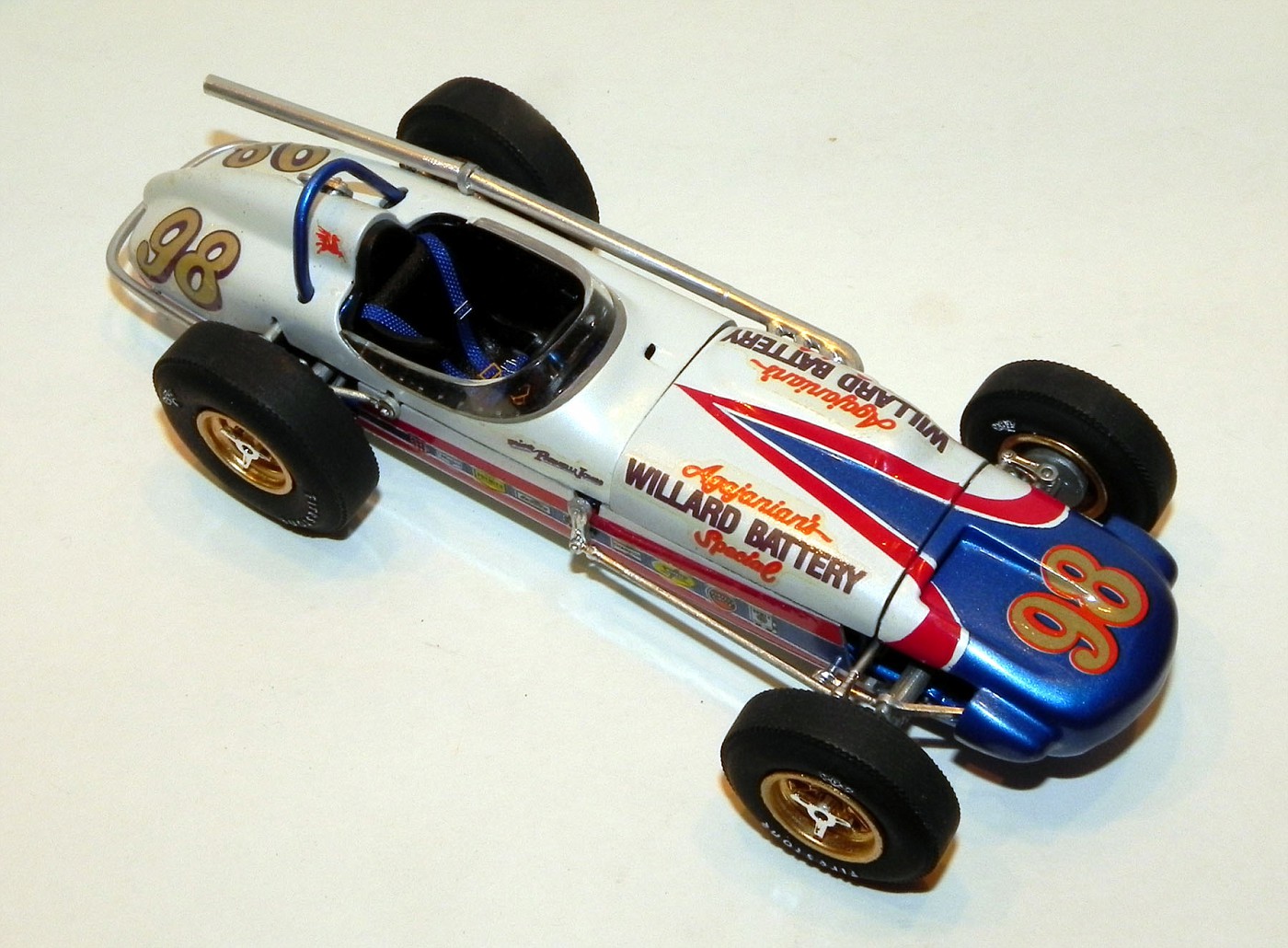 Hosted on Fotki