Many people were disappointed when the Rat Roaster did not come with a beam front axle rather than the tube axle found on all other Revell Deuces. For the first Revell Deuce I built with a beam axle I used the very nice one in the AMT '41 Woodie. For the second one I used just the central beam section from the Revell '40 Ford Coupe Street Rod. That got me thinking that now I have another two incomplete kits so there must be a better solution. With my second beam axle Deuce I was able to maintain the basically pretty good Revell Deuce front-end suspension system except for the mandatory lowering modifications, which makes life easier so, rather than robbing another kit I decided to try substituting #271 -  .060" – 1.5mm I-Beam Evergreen Strip Styrene.
Mythology – see photos below
1 – De-chrome and do whatever lowering and wheel mounting modification are necessary. De-chroming allows you to do a good clean up of seam lines etc. but you could forgo the de-chroming and just use Bare-Metal Foil.
2 – Cut out the tubular center section. The remaining tubular upturned axle ends can be filed to give a flatter surface, which will not be very obvious once the shock absorbers are in place.
3 – Give some curvature to a length of the Evergreen I-Beam. The warm of your hands is enough to do this.
4 – Cut the I-Beam to length. Slightly longer is actually OK as it gives some tension to the curvature. In the final photo the I-Beam section has not been glued into place but by using liquid plastic glue any gaps will be eliminated.
5 – If you desire you can drill the I-Beam before installation
6 – Chrome with Alclad or paint and you have an easy and cheap beam axle without robbing another kit.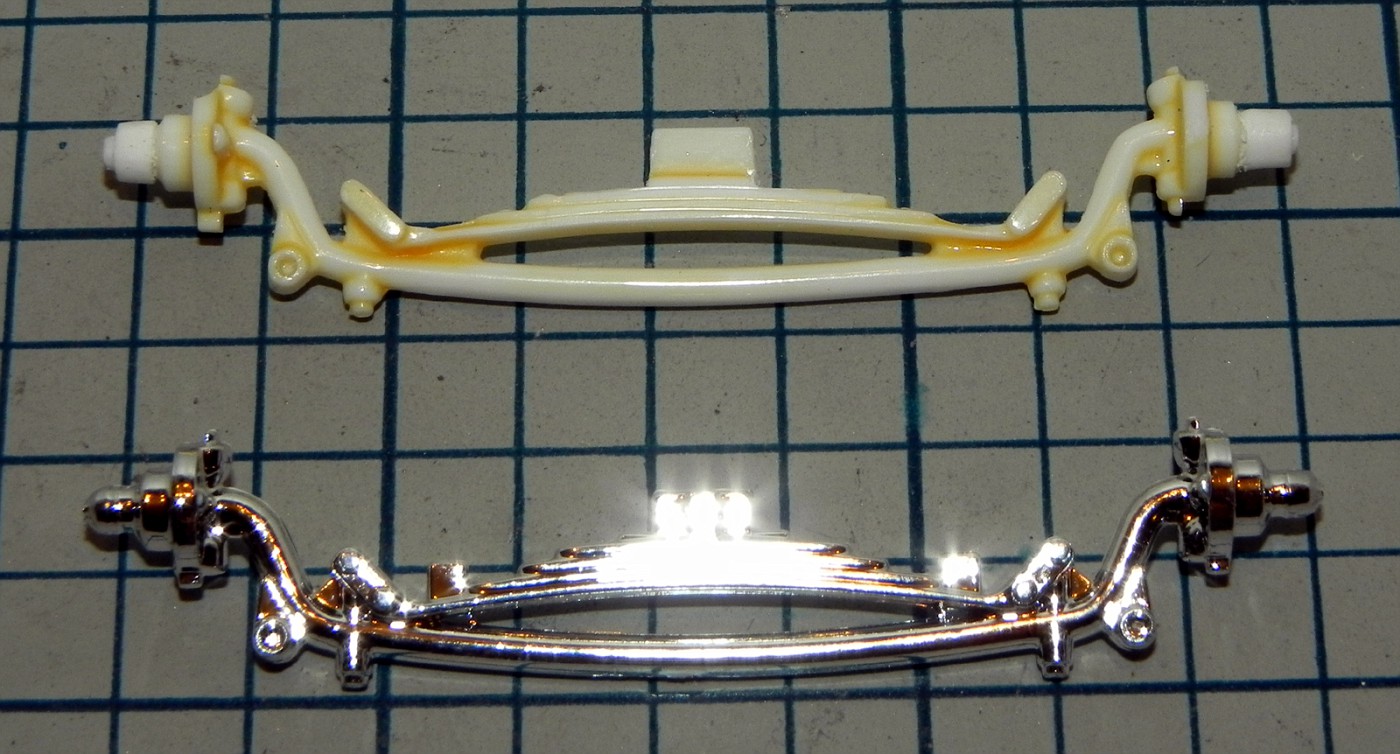 Hosted on Fotki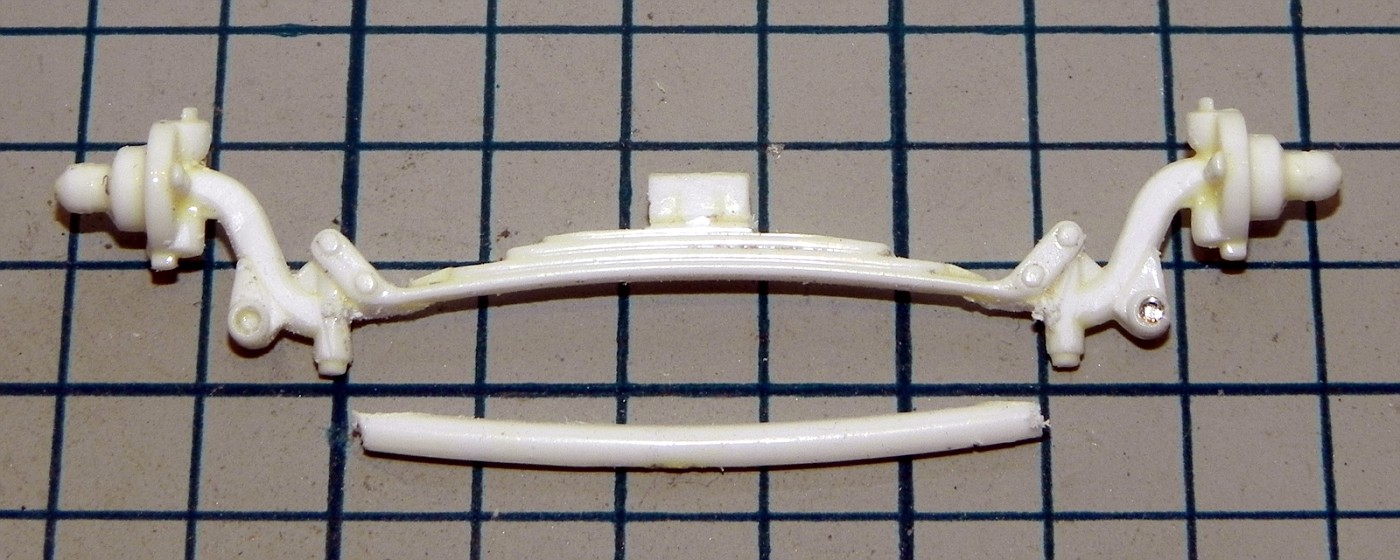 Hosted on Fotki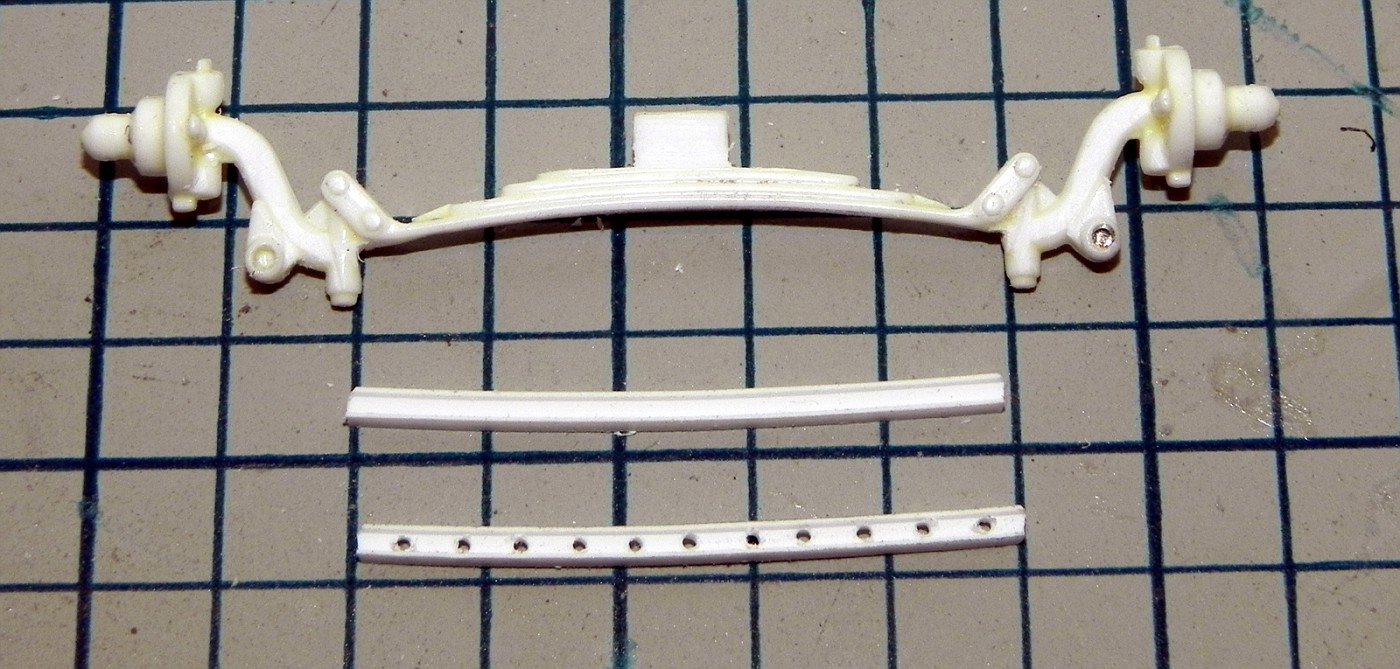 Hosted on Fotki

Hosted on Fotki