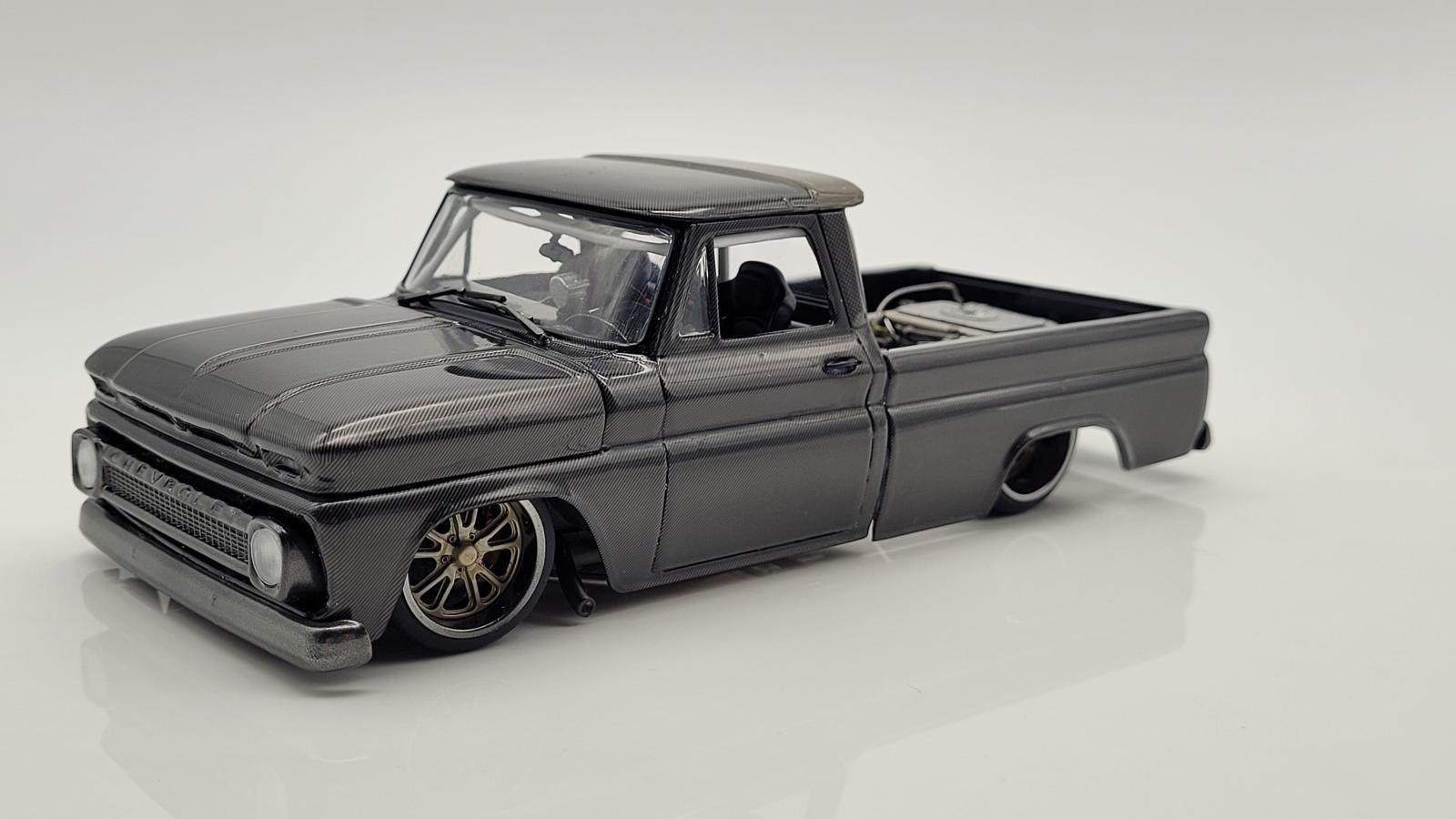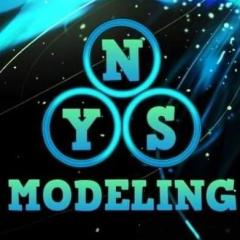 This is the revell 1966 Chevrolet Fleetside pickup, C10 custom. 
I figured start off the year strong with an insane build, and this is definitely one of them! 
So if you've been following along with me on this build, you all know this is a custom 3D printed resin chassis ,engine, and interior. The only thing that I used from the actual kit is mainly just the body and the body parts. And the brake booster and the rear view mirror, but other than that, that's really it from the actual kit. 
So the process to get this chassis to fit on this truck is you have to do some cutting on the cab and the bed, of course! 
So, for the body color, I have done a full carbon fiber wrap from @scale_motorsport
I thought it suited this build perfectly!
And for the accent color along with the carbon fiber, I have done BBS gold from @splashpaints, which on the body I have used the clear carbon so you can still see the gold. 
So for the chassis color, this is ALCLAD ll pale burnt metal, which looks absolutely incredible! 
And for the engine block is just plain aluminum with rosso scuderia red valve covers from @splashpaints
Alone with an carbon fiber intake. 
For the interior, I went ahead and did the full interior floor / center console all carbon as well along with the dashboard. 
And for the seats, I have done that black with red seaport harness.