I just built this kit and gave it to my brother in Feb. He was given (free) the model by someone he works with and asked me to build it. Next time I see him I'll have to take some pictures.
Danger
Monogram Honda CBX: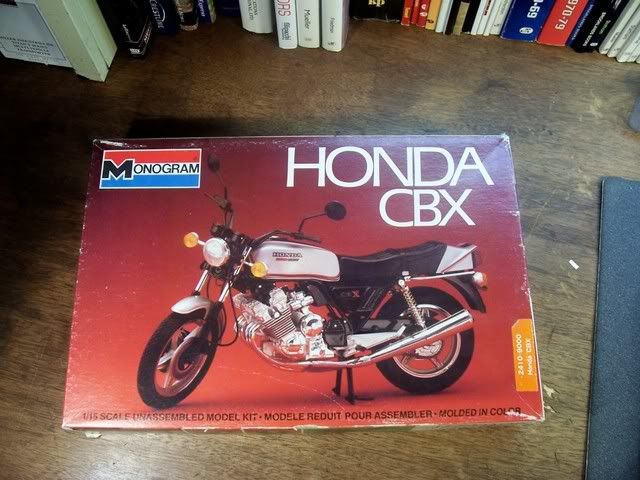 This model is still intact, complete in the box.
I couldnt believe it when I found it 24 years ago.
I want to build a replica of a Bike I once owned.