Some of you may remember this build from the past. When I first started building NASCARs, this was a car I went right for, due to it having significant meaning to me in 1/64 scale. The original build was finished in September 2004, and was one of my first NASCARs built, it was only my 5th full detail NASCAR.
Unfortunatly, I went at it with no reference at all, and I build up a totally wrong chassis, a gray one. So, I got to thinking about it, and even though I have a self imposed "Do Not Change" Rule, I decided to build up a new chassis for it. The gray chassis was just shifted over to the Jeff Burton #8 TIC Financial car that I did. And now it has a more accurate, all red chassis.
I forgot to bring some white tire decals with me to Lake George, so it will have to wait and get them after we get home. Unfortunatly, it took some damage in that time too.
Here is where it was in 2004...
And here it is now, all done!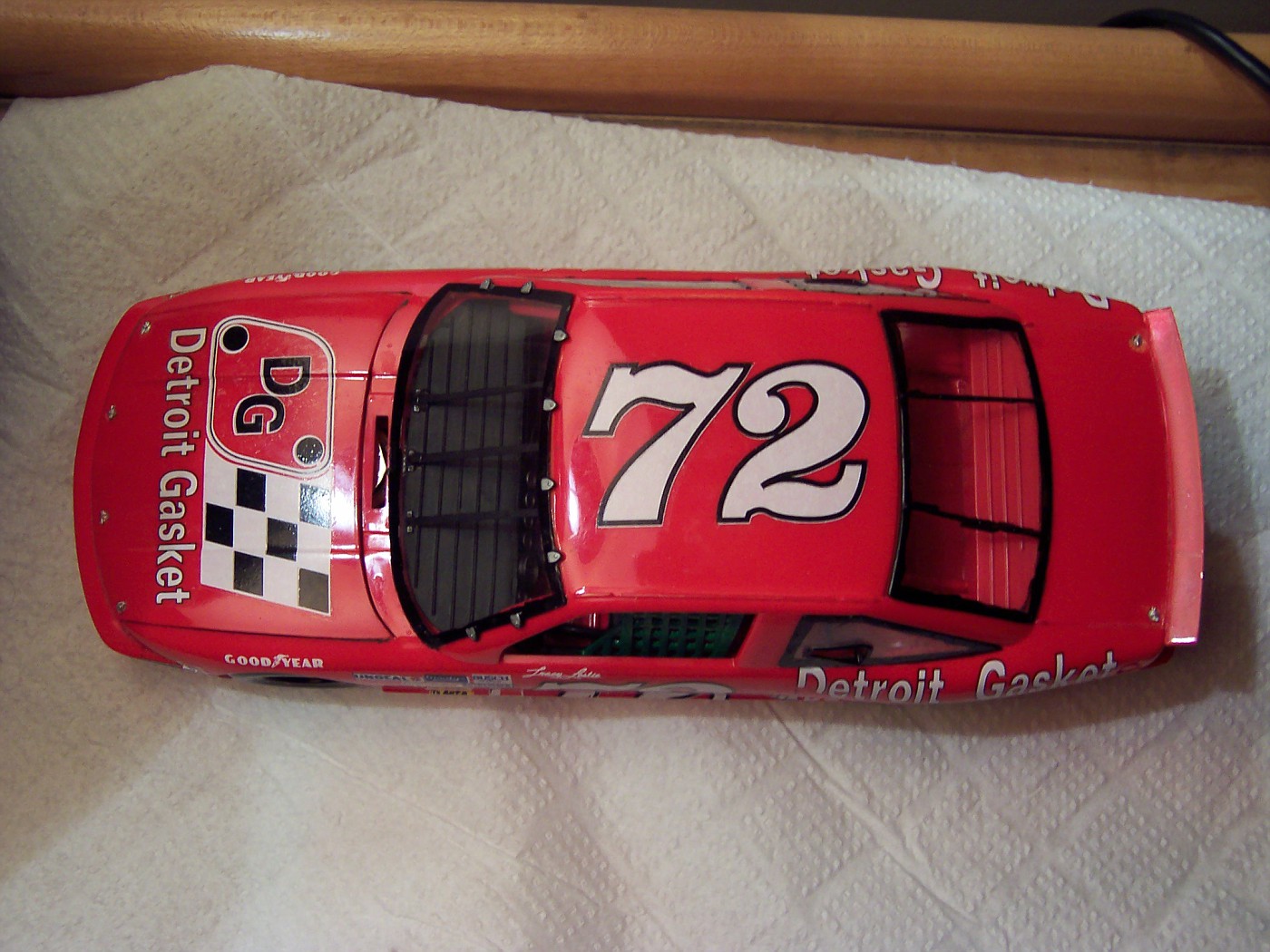 You can follow the whole build, both chassis, from start to finish here:
http://public.fotki....2_tracy_leslie/