This is a replica of the truck that I drove when I was with the Carnival back in the 80's... It's built from an AMT K123 that I got in a trade... The Yellow box behind the cab represents a deisel power plant...
Paint is Plastikote GM Dark Blue, the stripes are pinstriping tape....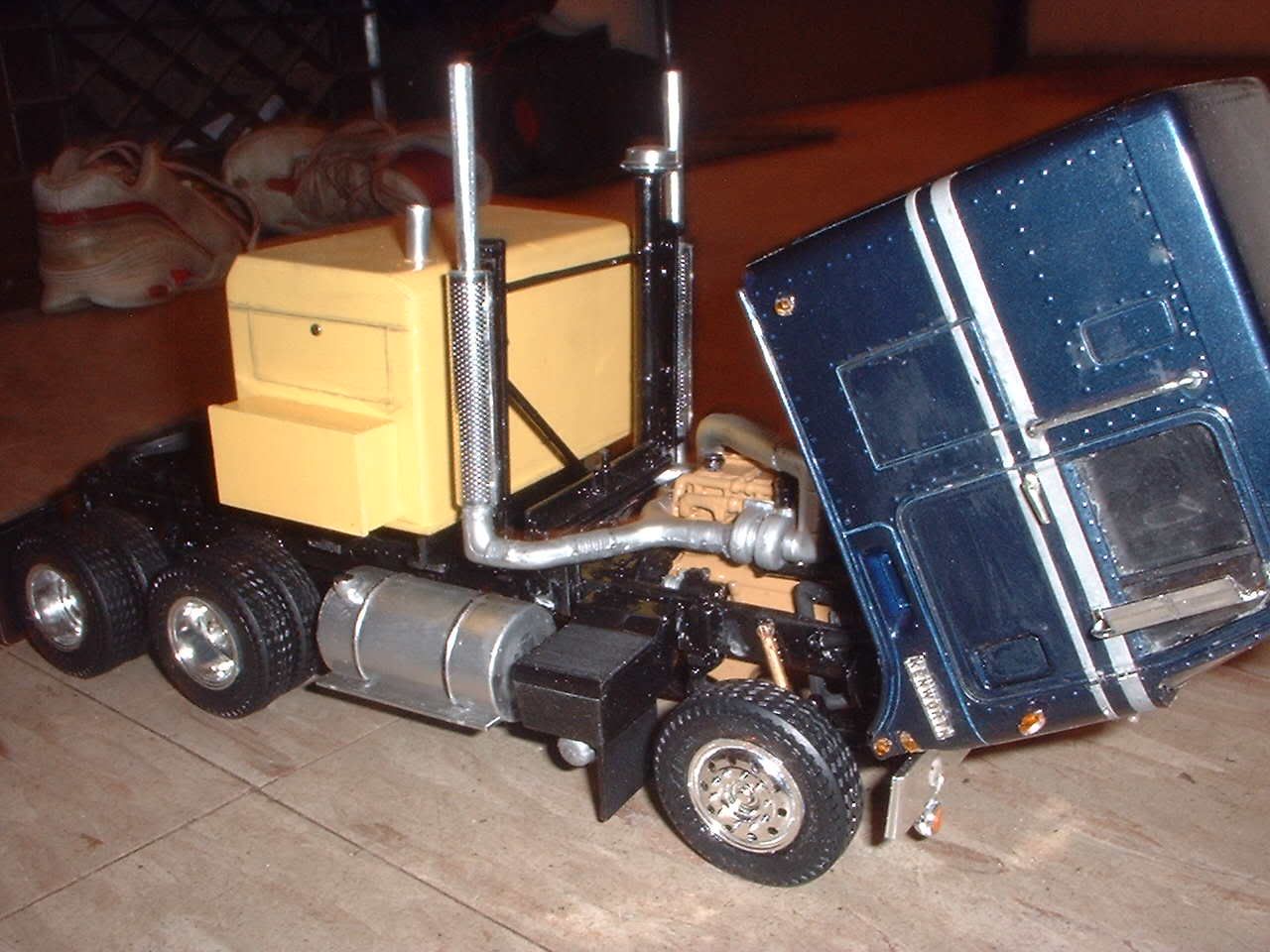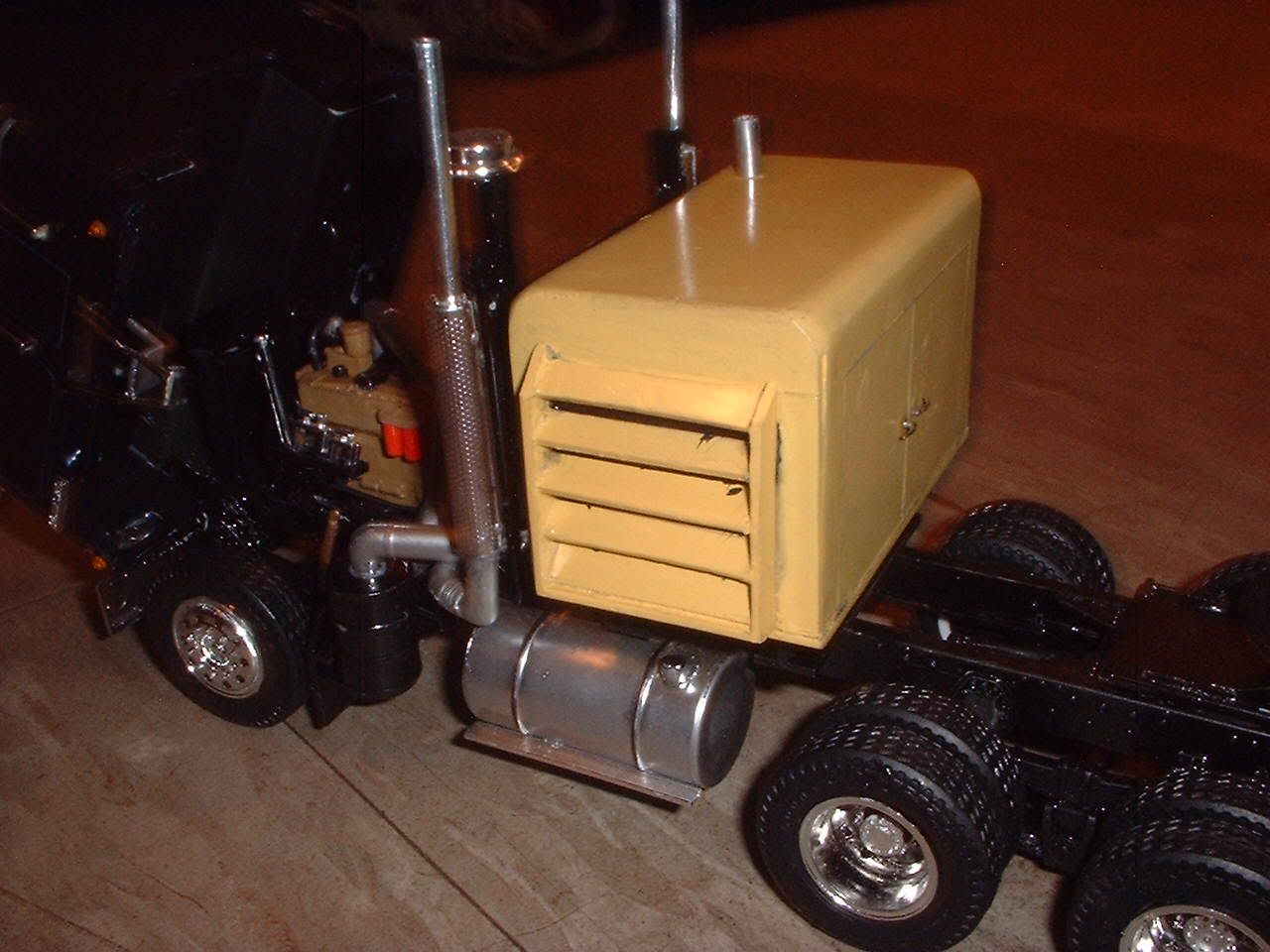 Thanks for lookin!!!!