I started this one with a built-up, unpainted '67 Fairlane off of ebay. There was no stock seats, but a lot of what I needed was there.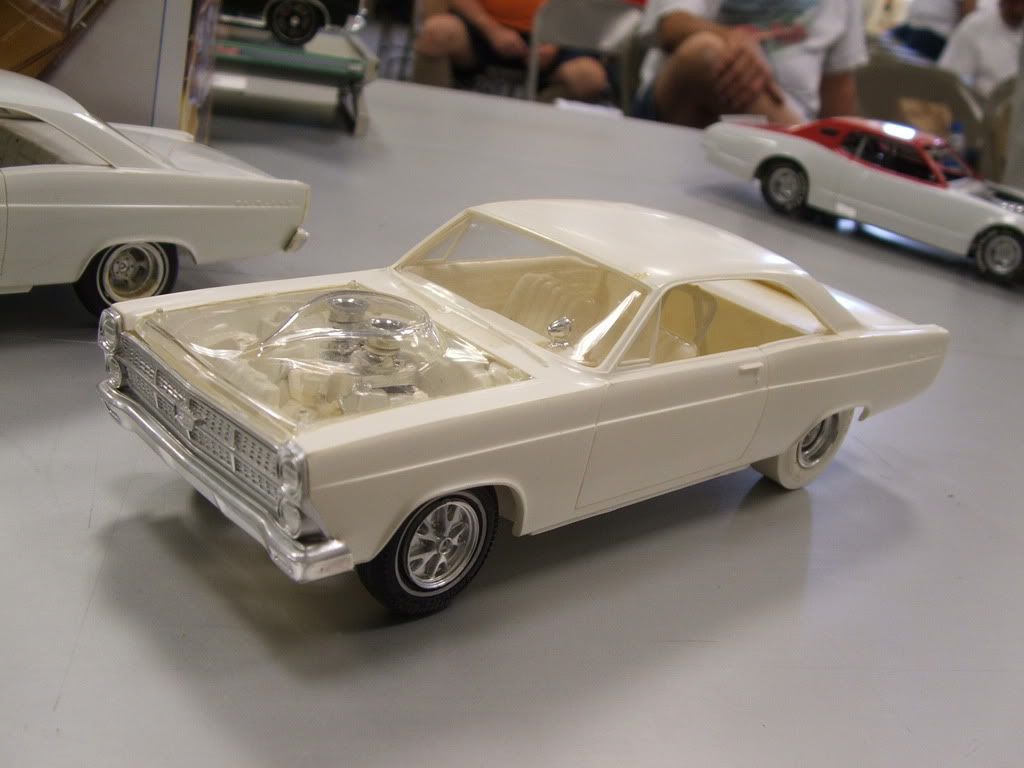 As you can see, it was pretty clean, and wasn't much of a glue-bomb. The hood was missing, and the interior was a race type.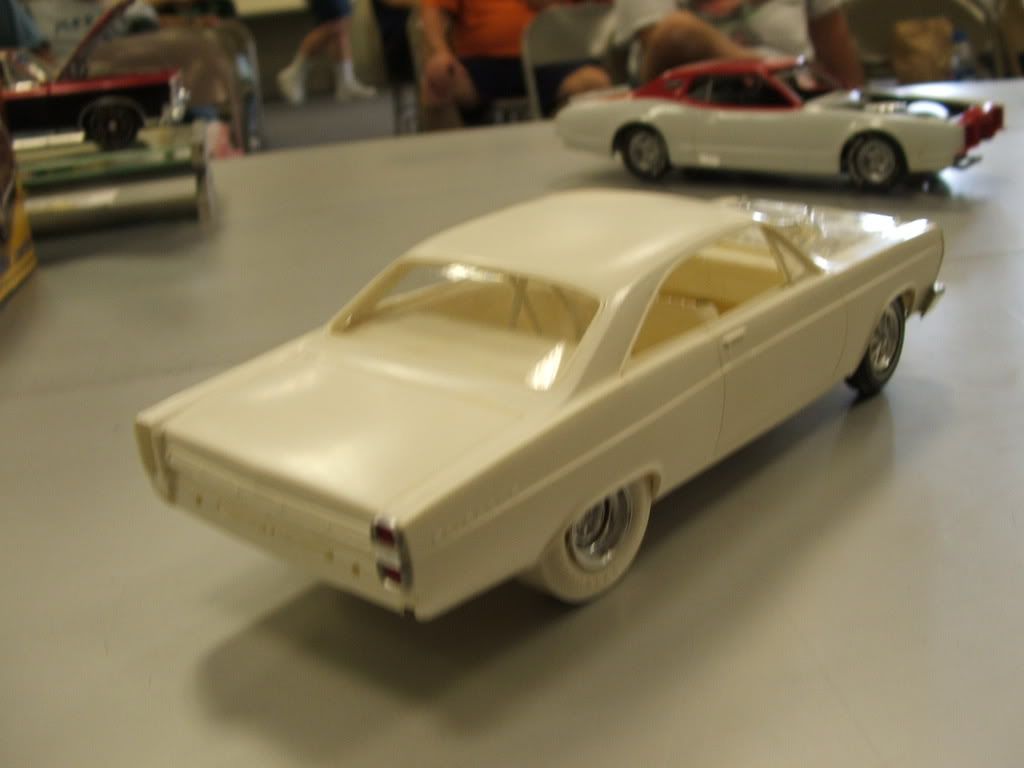 I was able to find a hood on ebay, and I got a set of seats cast from my mint, unbuilt original kit.
Anyone familiar with this will note that AMT forgot to include the lower sculture on the body, so I cut it in, using the '66 body as a guide. I drilled out the cast in headlamps, and installed clear lenses.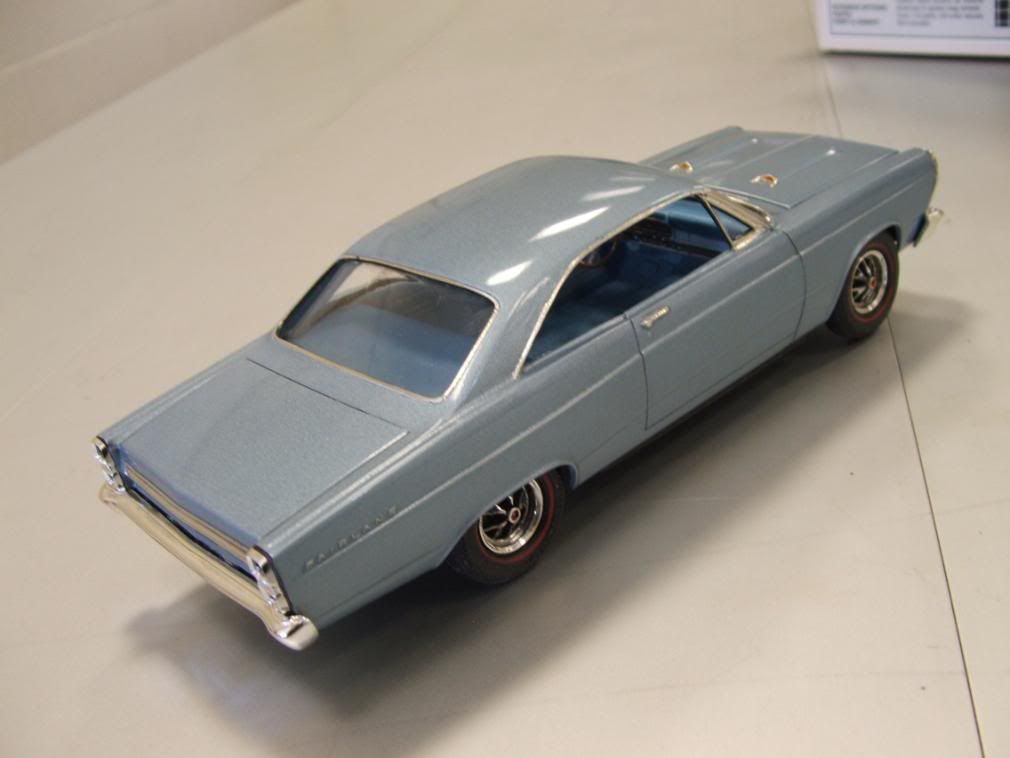 The styled steel wheels came from the original '66 Mustang Convertible kit, via The Modelhaus, as these are the most accurate set of these wheels available in scale. I mounted them on a set of original AMT Firestone Supreme red lines.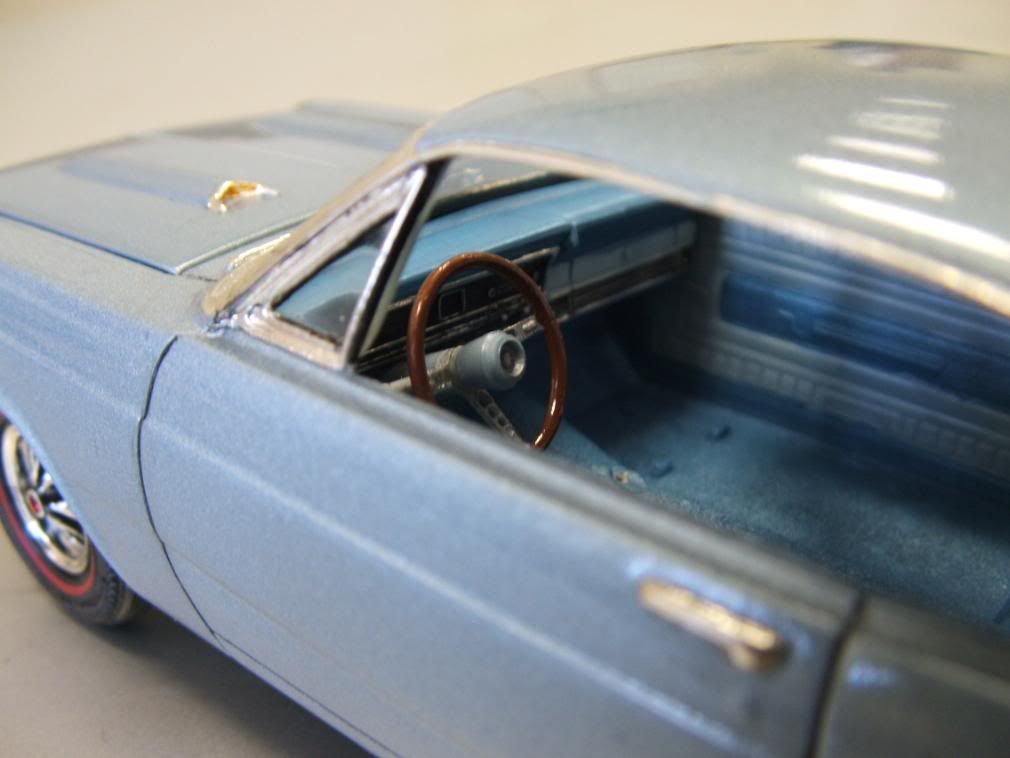 The steering wheel came from the latest issue AMT '67 Mustang, as the kit wheel did not have the "Flower Pot" horn button.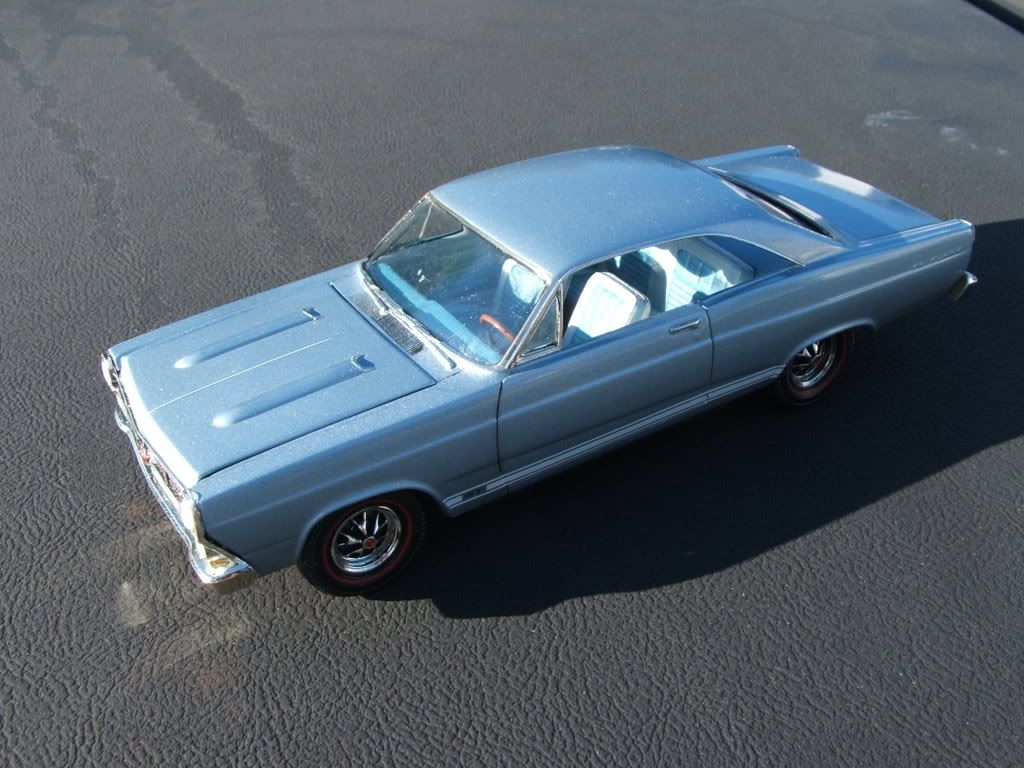 I replicated the '67 Brittany Blue paint with Testors' Lacquer, with a two tone blue interior. The stripes are a combination of Keith Marks' GT emblems, and AMT '66 Fairlane GT stripes in white.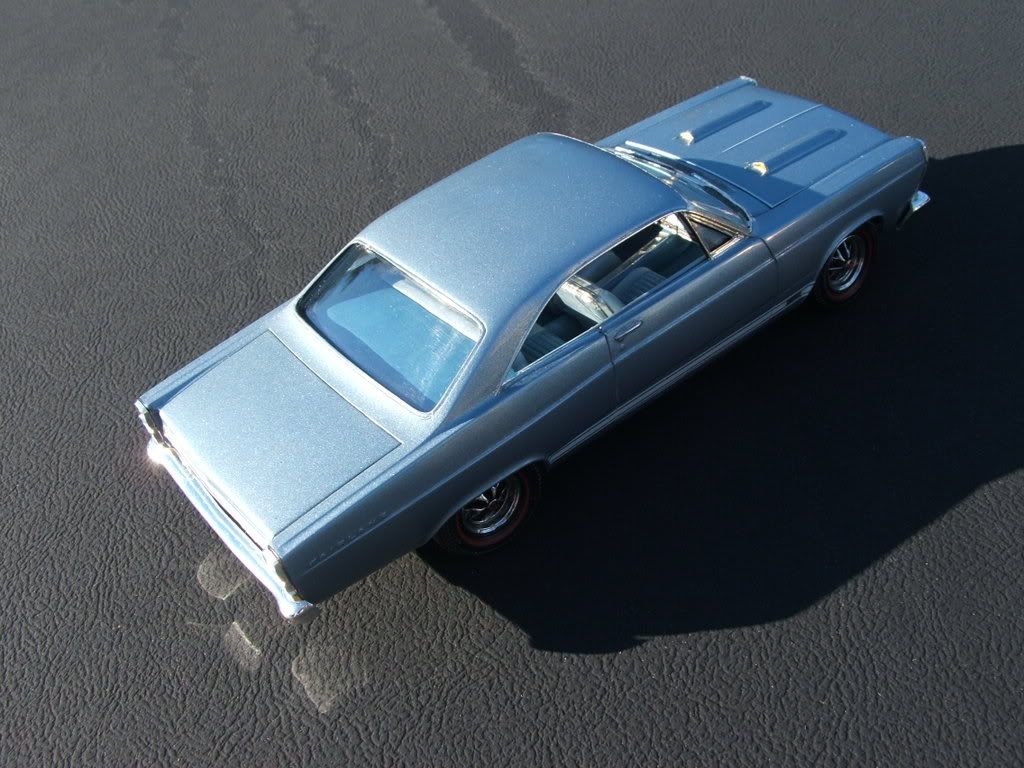 I have wanted one of these for a long time, and I finally got it done.