Let's go to the inside!
While the body clear coats dries for a few days, I'll go to the inside tub. First, I will post some interior pictures of the real car from were I will start on. Like you guys can see, this is truly special car indeed. This dash it's real impresive with all that chrome all over.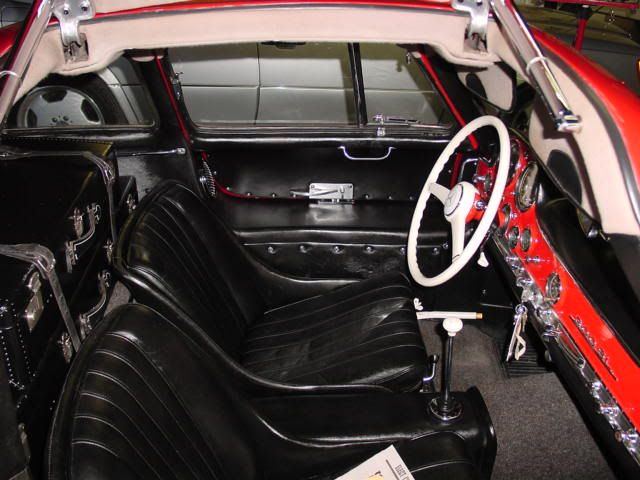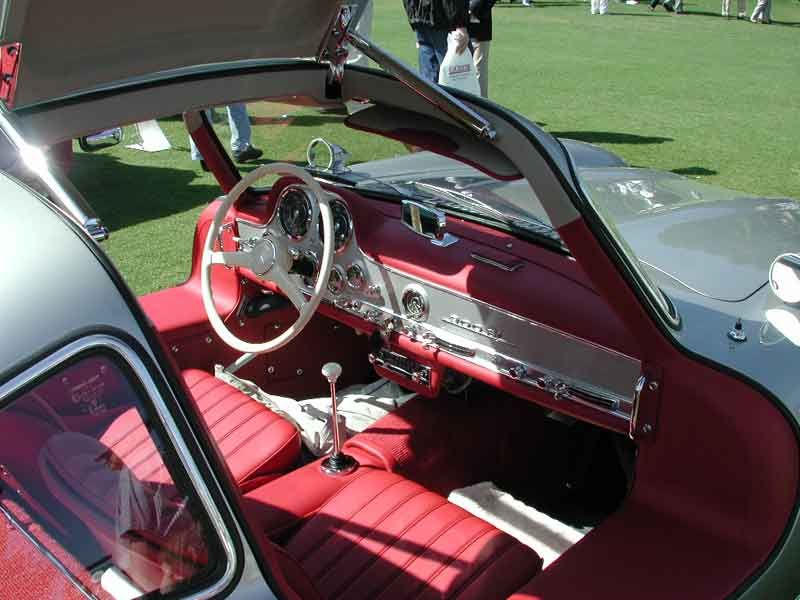 I started first selecting this red color for the interior. The reason was some pictures I saw of it in some books, that I actually like the contrast with the Gull gray metallic, and beceuse this one was one of the original combos on the actual car. For this color, I chose Bright Red from Finishers. A red that it's almost the sameas the Porsche's guard red color. This was flated a little bit with some Model Masters Acrylic semi-gloss clear. I was lucky that I have the testor red flocking that match perfectly with it.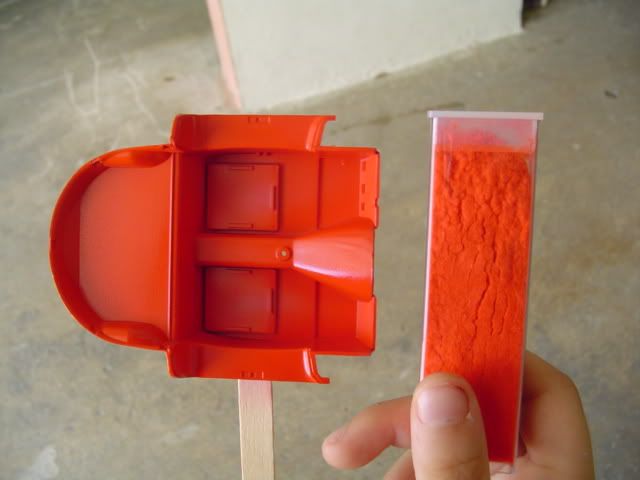 Everything it's being prepared for red-black of the carpets color separation as you can see in the pictures below the interior tub.
After I painted the tub, I start to add some details that will match the real car. There is a little bar where the luggage belts will wrap. This was made out of some piano wire across the tub.
Here it's a picture of the real dash and how it will have to be detailed.
After the dash, seats, and added the steering wheel and the shift stick; this is the way how it's look until now.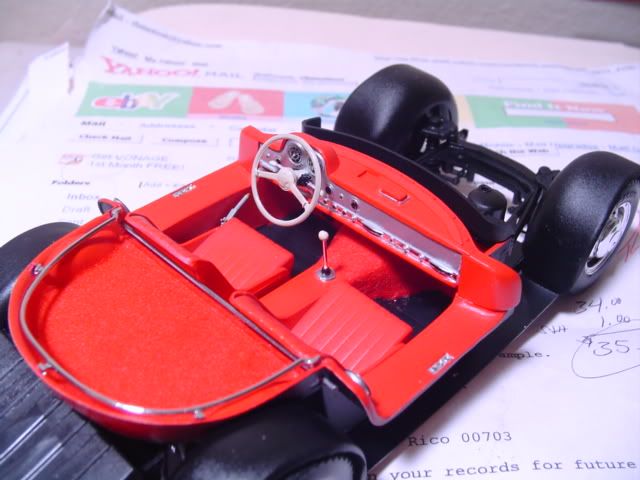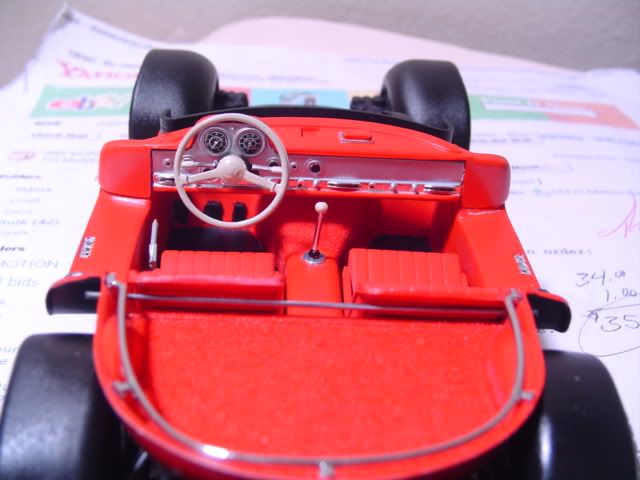 Here there is another detail not to be missed...the interior side speakers.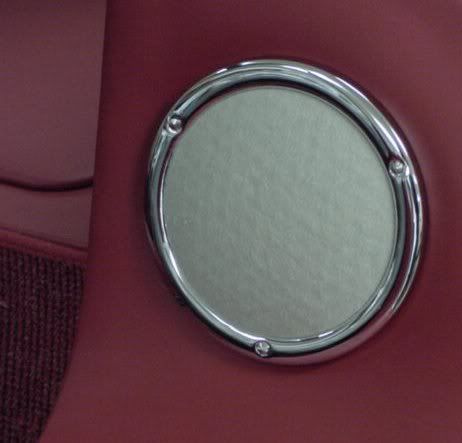 Like I told at the beginning, I had an original Heller kit that I messed up. From that kit I took the speakers...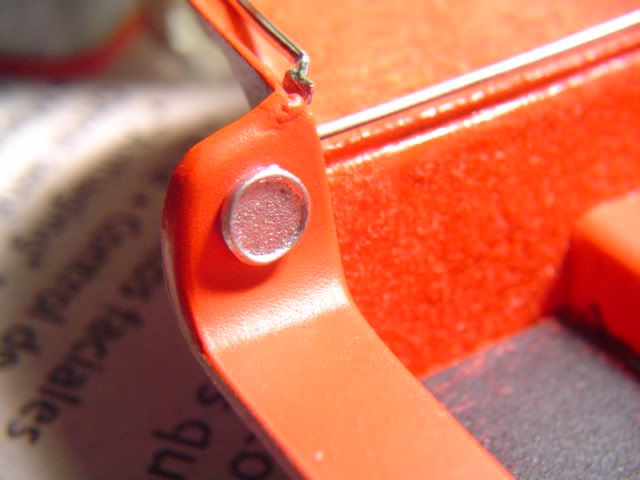 But..there is something still to add...the speakers grill. I got'em from the detail master speaker detail set. A real nice touch!...it will be later completed with some tiny bolts from the Model Car Garage nuts 609 Bolt head details set.
http://i7.photobucke.../Picture138.jpg
Fom the Aston Martin DB4 Revell kit, I got the luggage set. Real differet from the one that came with the Gullwing, but,...it's the only one in hand at the moment since it's real hard to get one likt that.
http://i7.photobucke...tic/Maletas.jpg
Here is how I finished it. I will add some other detail to them later.
http://i7.photobucke.../Picture158.jpg
Here it's a mock up how it will look when completed. Like you guys can see here, the engine it's already fitted, but I remeved it to do the detailing, and that ovbiously will be another chapter.
http://i7.photobucke...icture181-1.jpg
http://i7.photobucke.../Picture188.jpg
to be continued!!!!
Simón