Sometimes, you start a project with the best intentions, but then it seems as though the planets are suddenly aligned against you. Case in point- this car has a laundry list of flaws, from a cracked a- pillar and a body that refused to be coaxed into something resembling square, to decals and paint that pummeled me every step of the way. I'd gotten to where it sat in my case mocked up since last summer. Finally, I dragged the thing out two weeks ago and more or less finished it. This is the old Monogram kit painted Plastikote Brook Blue metallic with Dupli- Color clear. Aside from wheels, tires, flocking and wiring, it's a box stock build. Oh yeah- I lifted some headlight lenses from the spares so I wouldn't have the 'pupils'.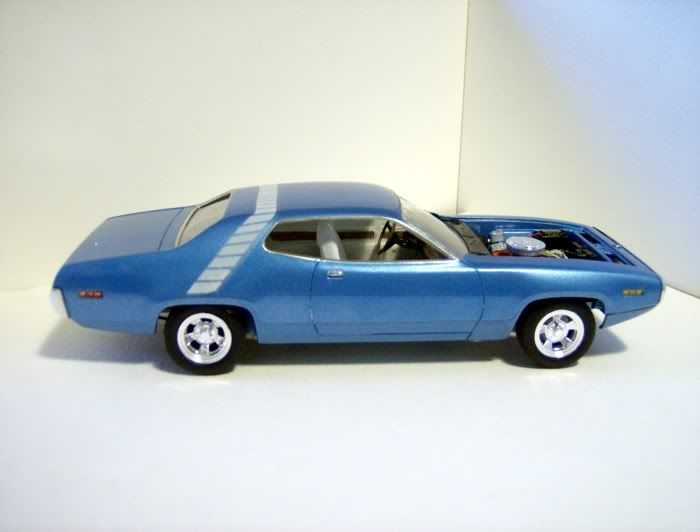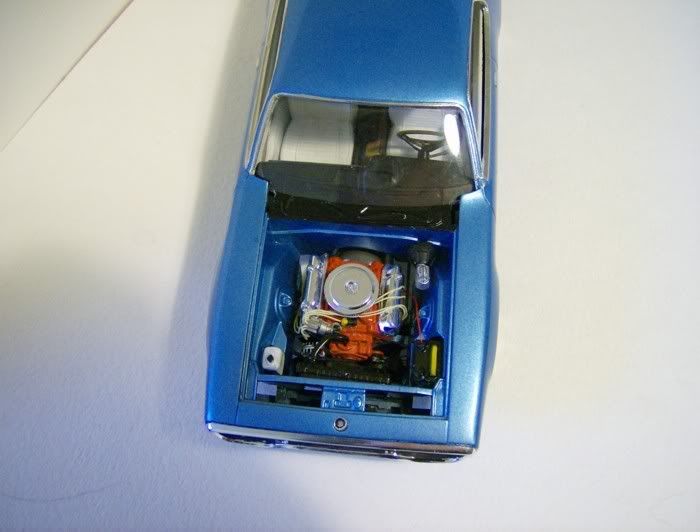 It photographs well, and looks good behind glass, so until I get another body and decal sheet, I'm actually kinda happy with it.
Edited by Harold, 16 April 2008 - 11:54 AM.